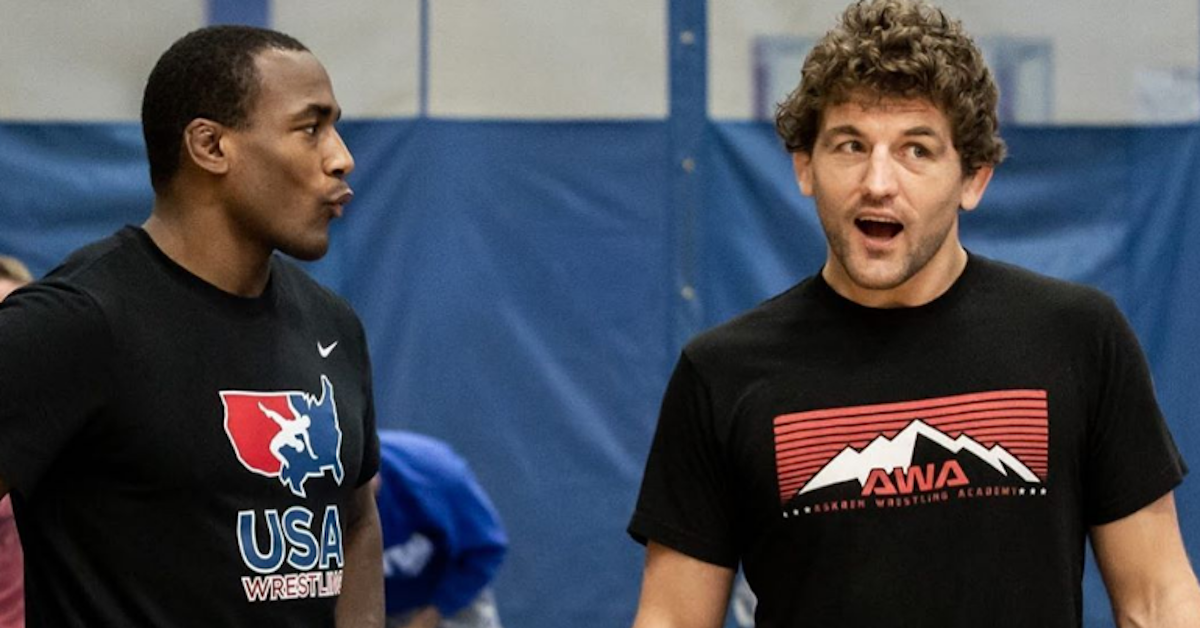 Did Ben Askren Retire From MMA Because He Can't Handle Losing to Top Competition?
Philadelphia. 2010. Bellator put on an amazing live show and I was there with MMA journalism creds. Eddie Alvarez (who went on to win the UFC lightweight title after coughing it up to Conor McGregor) shellacked Roger Huerta. And the main event was a title fight between Ben Askren and Lyman Good. After watching Ben's performance that night, it's crazy to think that he's now retired from MMA. Why did he leave his fighting ways behind?
Article continues below advertisement
He put an absolute wrestling clinic against Lyman, controlling him for five rounds and landing light ground and pound. His victory in Philadelphia, although it garnered a ton of boos from audiences, was a spectacle. I loved that he was so good at one aspect of martial arts and that someone as talented and intimidating as Lyman Good couldn't do anything about it.
Askren went on to be the Bellator Welterweight champion, and didn't look or act like any other MMA fighter at the time.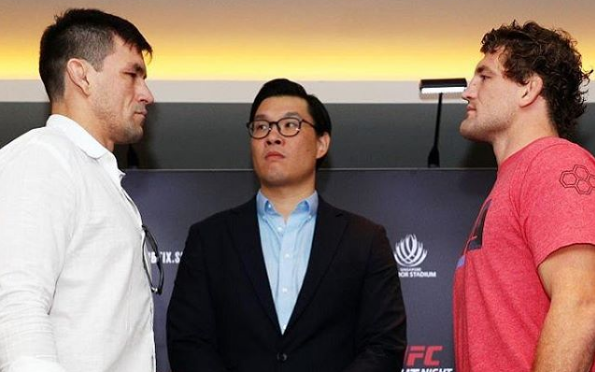 Article continues below advertisement
Rocking a very dad-bod-looking physique with a slight tinge of levoscoliosis and a short fro of curly dirty blonde hair, Ben seemed more like the Big Lebowski than he did a world champion fighter. He'd attend press conferences and media engagements while wearing flip flops. He'd brashly talk smack on Twitter to just about everyone, including UFC President Dana White, well before he began his tenure in the UFC.
Many MMA fans thought that Ben would transition to the Octagon from Bellator sooner than later, but it just didn't happen. Asian MMA Promotion, One FC, which has a remarkable stable of fighters (who aren't under USADA testing, which makes for some very interesting bouts) and a very profitable business model, enticed Ben to their ranks, and the wrestler flourished under their banner.
Article continues below advertisement
The former Olympian carried his undefeated streak from Bellator into One FC, despite having a few scares in a couple of matches. While a lot of keyboard warriors said that Ben was avoiding top competition by not signing with the UFC, the grappler's game evolved. Ben was never elegant on the feet and his punches were clearly being thrown to set up takedowns (when he bothered to set them up), but he was getting better at submitting folks and even TKOing them with ground and pound.
Article continues below advertisement
While his One FC wins were impressive, (even though a lot of the fighters in that promotion don't get a lot of credit), it's important to note that regionally speaking, wrestling just isn't a martial art that is widely practiced in Asia as it is in the U.S. and Russia. Askren's a die-hard wrestling devotee, and even said recently that he really isn't a fan of fighting, but mainly got into mixed martial arts so he could make money wrestling for a living.
That's pretty clear in his bouts, even before he suffered his UFC losses. While his opponents in One FC were landing heavy shots on his noggin, Ben was content to just take them down and put on a grappling clinic. Personally, I have a sneaking suspicion that some of those more grueling moments in One FC changed Ben for the worse and softened him up a little before coming to the UFC, which was a mixed bag for the MMA fighter.
Article continues below advertisement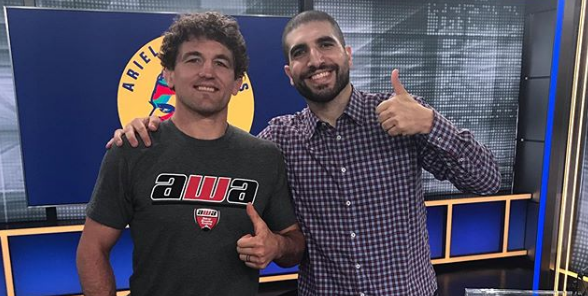 Ben's first fight was against Robbie Lawler, the division's former 170lb kingpin and an absolute monster of a pugilist. Robbie came out like an animal and it looked like he was going to pulverize Askren on multiple scrambles... until Ben got him in a bulldog choke and won via submission. Or did he? The whole fight was mired in controversy, Ben had his hand raised, looking dazed and bloodied, but fans were up in arms, as was his opponent, who swore he was still conscious.
Article continues below advertisement
Ref Herb Dean thought Robbie was going to sleep, which is why he stopped the bout so quickly. The footage from the fight has been reviewed over and over again and honestly, it's difficult to see if the Miletich scrapper was out or not. Askren's two other fights in the UFC, however, ended pretty decisively. Ben was slated to fight Jorge Masvidal and presented a rather flippant attitude towards the Miami-based, Cuban fighter.
Article continues below advertisement
Jorge Masvidal has been out-wrestled in the past by the likes of Demian Maia, but had built some momentum after a stunning knockout of a very game Darren Till (who was way bigger than Jorge). Ben was confident he'd be able to outwork Masvidal, steal his thunder, and get a title shot. The problem is, Jorge isn't stupid and knows Ben is going to go for the takedown right away, so he drilled opening the match with a flying knee, over and over again.
It paid off in spades. Jorge nearly took Ben's head off and scored the fastest knockout in UFC history: 4 seconds. It was the first loss of Ben Askren's career.
Ben seemed to take it rather well and had another fight on the calendar soon after: against fellow grappler Demian Maia. He did really well in the fight, actually showing off some decent stand-up against the Brazilian and scoring multiple takedowns against him, but ultimately succumbed to a rear-naked choke to the jiu-jitsu ace.
Article continues below advertisement