Cardi B Deleted Twitter and Instagram After Feuding Online With Fans
Why did Cardi B delete her Twitter? The superstar got into it with fans online over music's biggest night, and the results were far from ideal.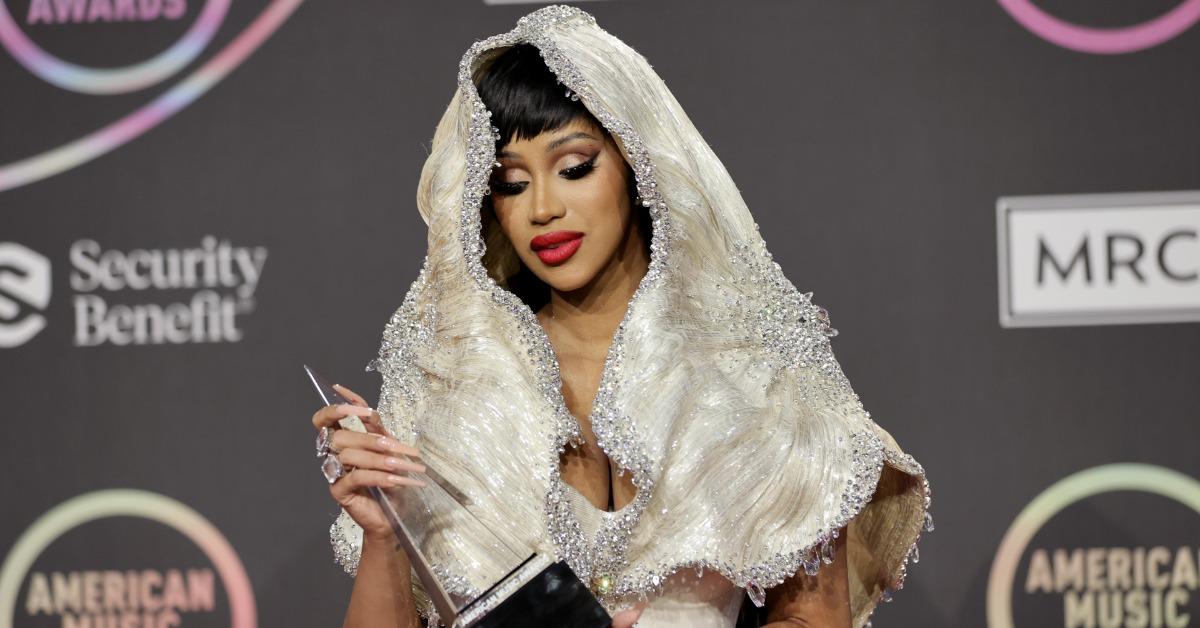 For many artists, the night of the Grammys is filled with excitement and celebration over the past year's musical achievements. For Cardi B, however, this year's Omicron-delayed awards show brought about something much less ideal: her outright deleting Twitter and Instagram.
Article continues below advertisement
Naturally, this move came as a shock to many of Cardi's fans. So, what exactly caused the "WAP" superstar to outright delete her biggest social media platforms on April 3? Keep reading for a breakdown of all of the details regarding the situation.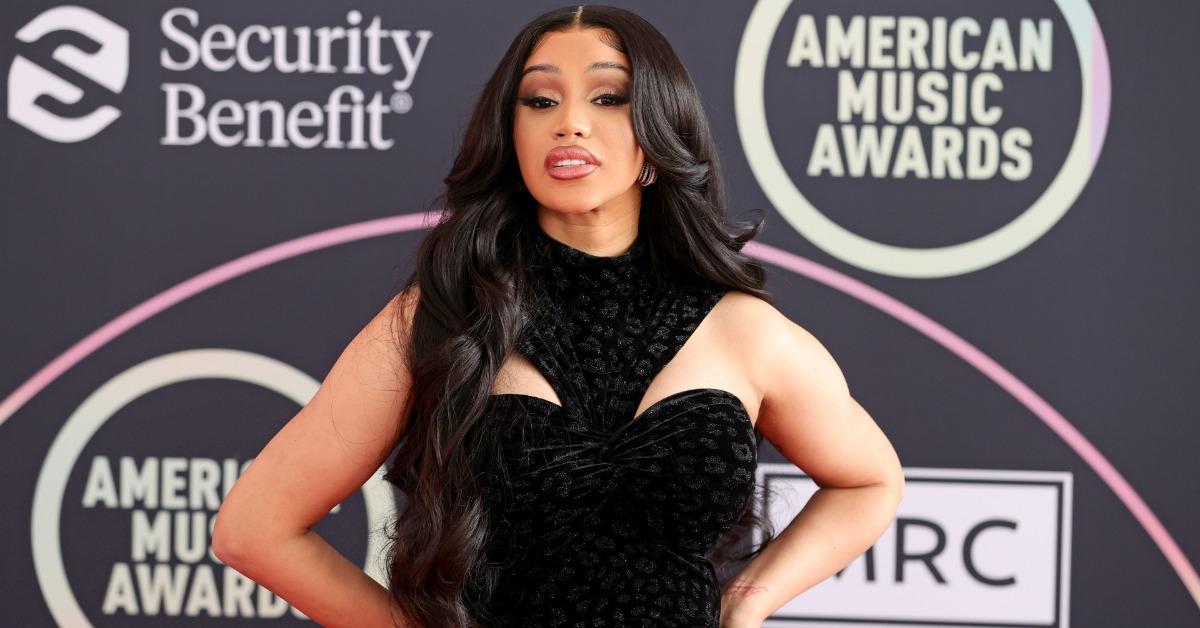 Article continues below advertisement
Why did Cardi B delete her Twitter?
The reasoning behind Cardi deleting Twitter seems to stem from some hate that she was getting from fans online for skipping out on the 2022 Grammys and not dropping new music. In a since-deleted series of posts, Cardi went off on followers who criticized her decision to not attend the prestigious award show.
"I bet your son wouldn't like for you to be on your a-- while teasing us fans and never dropping music," wrote a clearly upset fan, who initially spurred Cardi to clap back.
"I hope your moms die," she wrote to begin, before ranting against other fans who believed her skipping the Grammys was a bad decision.
Article continues below advertisement
The crass comment spurred another fan to tweet, "My thing is why hype us up if you know you not going from the jump? She need to take her fans more seriously cuz this is getting ridiculous I'm sorry."
This caused Cardi to state, "When did I hype y'all up? Where and when did I ever [give] hints? Like are you okay," adding "I'm not going to [an] award show if I don't got a new song to perform Or my album ain't out."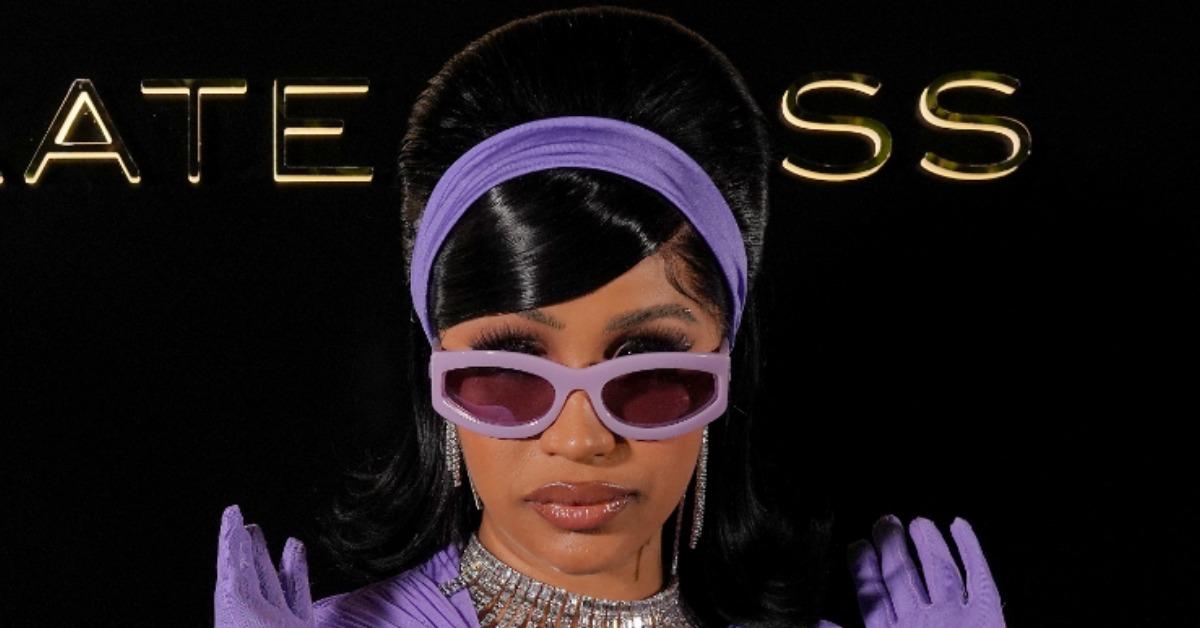 Article continues below advertisement
The rapper also told other fans to "drink acid" and "s--k d--k" in other deleted posts. When one fan insinuated that Cardi's daughter, Kulture, is autistic by writing "Do you kiss your [autistic] child with that mouth?" Cardi replied with, "None of my kids are autistic … Don't project what you got on my kids the f--k," before announcing that she was leaving the platform.
"I'm deleting my Twitter but on God I hate this f---in dumb--s fan base," she wrote directly before deactivating her account. "You got the slow dumb--ses dragging my kids all cause y'all [thought] I was going to the Grammys and I didn't, the f--k? When the f--k I hinted I was going? Just f--kin stupid. I can't. I needs to protect myself."
Article continues below advertisement
After shutting down her Twitter, Cardi B continued her rant on Instagram — before she ended up deleting her Instagram account as well.
With her Twitter shut down for the time being, Cardi opted to hop on Instagram Live in a since-expired video where she continued going off on fans who slammed her on the other platform.
Cardi led off the live video message by telling viewers, "It gets me annoyed when other people talk about me. But when my own f---ing fans talk s--t about me, that s--t really pissed the f--k out of me, bro. That s--t really pissed me the f--k off."
Article continues below advertisement
She then addressed the tweet about wishing death on a fan's mom, saying, "That person bring up my son. If you talking s--t about me, why you bringing up my f---ing son?"
"If you bring up my son, I hate you, I wish the worst on you, I wish the worst on your mother, your father, your sister, your everything. I hate you, b---h," she added. "I wish your f---ing existence f---ing disappear off earth, because you a dumbass b---h for bringing up my mother f--king son."
On her comments about autism, Cardi said that "there's nothing wrong with that disorder" before telling fans "I have friends that have children that are autistic. But my kid doesn't have that. So if I want to say, 'Don't put that s--t on my kid,' I can say that. Why am I wrong for me saying that? My child has been getting hate since the day she came out my f---ing p---y."
Closing out her fiery tirade, Cardi told fans, "I be wishing I could catch y'all so I could kill y'all with my own f---ing hands. I'm not taking nothing back, suck my d--k. F--k outta here."