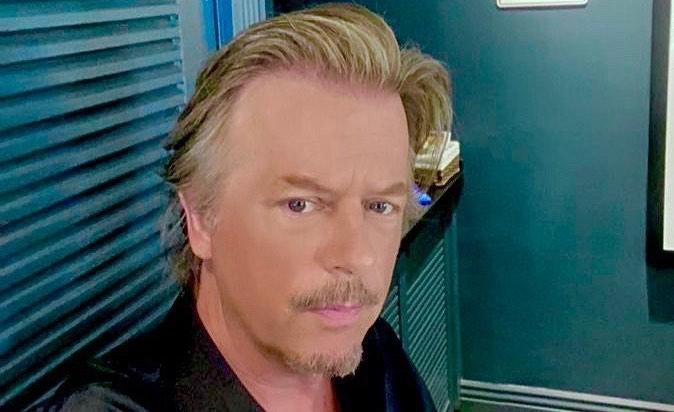 David Spade Spilled the Tea on Why His Comedy Central Show Was Canceled
Due to the COVID-19 pandemic, there has been a lot of talk and speculation about what is going to happen with film, TV, and live shows. Most of the world has been locked down or restricted to certain capacities in order to help get back to some sort of "normal," so what's normal for the entertainment industry now?
Article continues below advertisement
Many film studios and media companies have been hit financially because of the pandemic and the inability to film. Many movies have been put on hold, and several television shows have been given the "axe" due to the pandemic. This includes David Spade's show on Comedy Central called Lights Out with David Spade. The show was canned and ultimately so was David's role on Comedy Central. So, why was he fired? He opened up the Los Angeles Times with his theory.
David worked from home on 'Lights Out' during the beginning of the pandemic.
When the pandemic first took hold of the world, David Spade's late-night talk show, Lights Out with David Spade, paused production like almost every other show. While under lockdown, David Spade attempted to produce content for Comedy Central from home. He hosted interviews with Adam Sandler and several Tiger King cast members.
Article continues below advertisement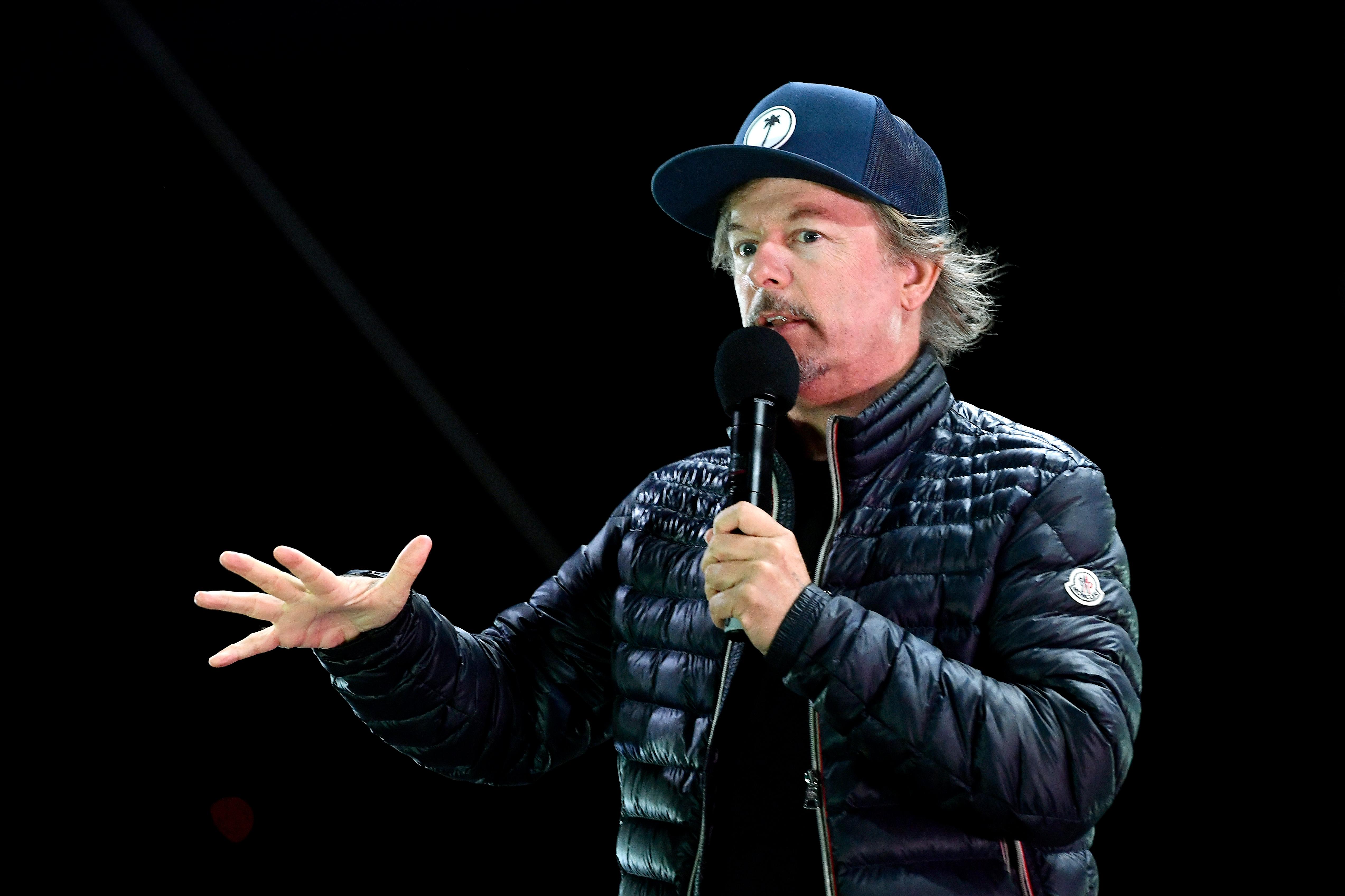 While David thought that the show was just taking a break while the network figured out how to quickly adapt to the sudden change, ViacomCBS (who owns Comedy Central) had a different plan.
Article continues below advertisement
David was shocked at the news that 'Lights Out' was canceled.
On April 3, 2020, less than a month after the beginning of the pandemic stay-at-home orders in the U.S., it was being reported that Lights Out had been canceled. "Honestly, I was kind of shocked," David told the LA Times. "They said we were gonna shut down fully and told me around the same time it was in Deadline. We hadn't cleaned out our offices. We had no idea."
Article continues below advertisement
He said that the network told him the decision to cancel the show was a cost-saving measure. David then took a jab at Comedy Central and ViacomCBS. "The reason I heard was the new guy wants to cut anything that's kind of expensive and go kind of cheap," he said. The "new guy" he's referring to is Chris McCarthy, President of Entertainment & Youth at ViacomCBS, which includes Comedy Central.
"It wasn't that [expensive], but I think he's talking, like, really inexpensive. I don't know if he saw one show. I think that's how tough the biz is, where they say, 'How much is that one? OK, get rid of it.' So, I understand." ViacomCBS declined to comment.
Article continues below advertisement
David will host a new show on Netflix called "The Netflix Afterparty."
According to Deadline, Netflix ordered 18 episodes for The Netflix Afterparty, a weekly comedy aftershow, hosted by David Spade, who will also executive produce the show.
"The Netflix Afterparty is described as a first-of-its-kind weekly comedy panel show where comedians, casts, and creators come to chat about the streaming giant's buzziest shows and films," the outlet reported.
Article continues below advertisement
"Each episode will be dedicated to one of the latest Netflix movies or TV shows to hit the cultural zeitgeist, with the stars of that title participating in interviews, pop culture discussions, sketches and segments. Each week, the co-hosts will be joined by a different Netflix comedian to round out the panel," they continued.
"This show will be a blast," David joked to Deadline. "I'm looking forward to putting Netflix on the map. I am huge in Tanzania and they finally get me once a week. I got your letters guys and they've been answered."