Elliot Page and Emma Portner Have Split, and We Don't Know Why
Elliot Page has reportedly filed for divorce from his wife, Emma Portner, after getting married, and two months after Elliot said he's transgender.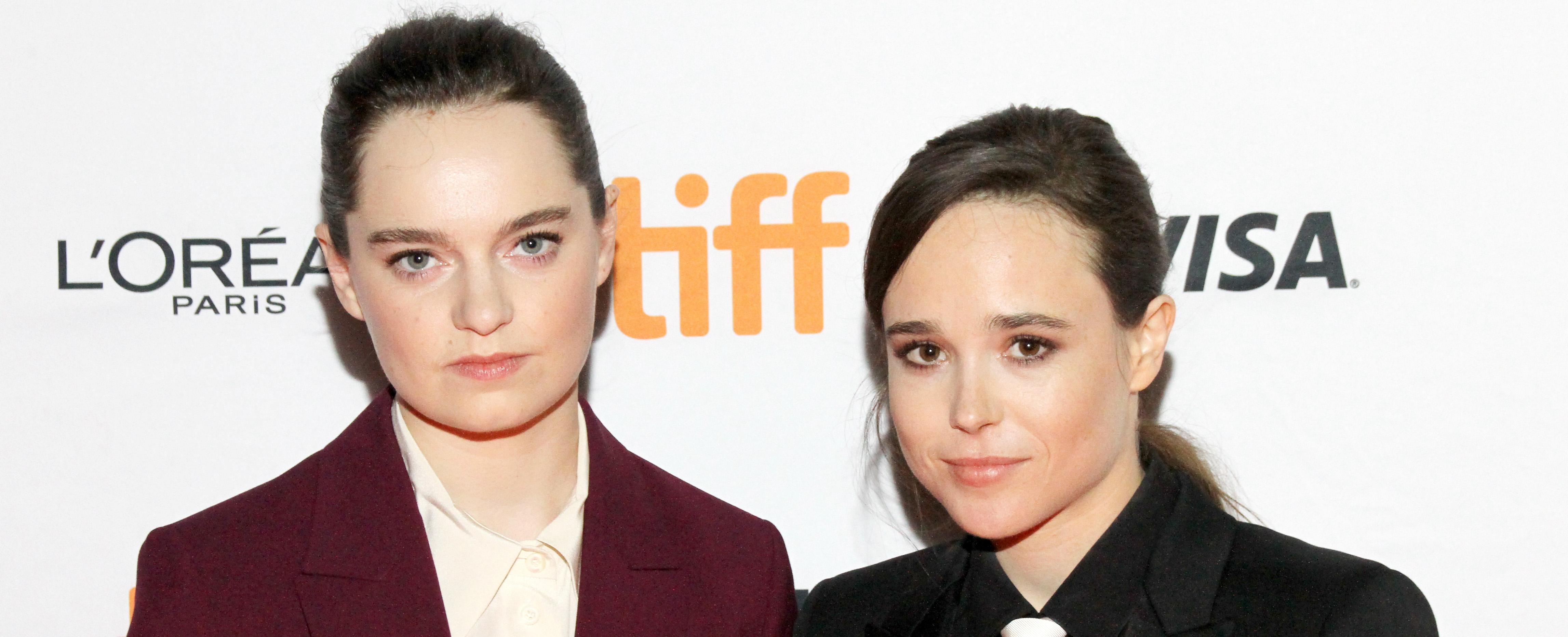 It's a sad day for Elliot Page and his wife, Emma Portner. After getting married back in 2018, the couple has announced that they're getting a divorce. TMZ broke the news saying that Elliot just filed the documents in NYC for a contested separation.
If that wasn't enough, both Elliot and Emma have removed most of the pics of each other from their Instagrams, which is telling because that's where they both announced their marriage.
Article continues below advertisement
Elliot Page and Emma Portner haven't said why they've broken up.
For now, we don't know why Elliot and Emma have split, although some believe it has to do with Elliot's transition considering this news comes just two months after he announced he's transgender.
But when Elliot first came out, Emma was publicly supportive of him. On her Instagram, she posted a screenshot of his announcement saying that she is "so proud" of him.

Article continues below advertisement
"I am so proud of @elliotpage," Emma begins. "Trans, queer and non-binary people are a gift to this world. I also ask for patience & privacy but that you join me in the fervent support of trans life every single day. Elliot's existence is a gift in and of itself. Shine on sweet E. Love you so much."
This breakup looks like it was a long time in the making. The Daily Mail reports that Elliot and Emma released a joint statement saying that they actually split last summer before Elliot announced his transition. "After much thought and careful consideration, we have made the difficult decision to divorce following our separation last summer," the statement said in part. "We have the utmost respect for each other and remain close friends."
Article continues below advertisement
Emma has previously defended her sexuality and gender identity.
After Elliot shared his gender identity, everyone on the internet felt the need to give their opinion on the matter. Part of that included people who were confronting Emma about her own sexuality. According to Out Magazine, one of the comments on Emma's supportive IG post said, "But now you know you have a husband," said one hater on Portner's Instagram post. "I hope you are not a lesbian."
Article continues below advertisement
But Emma wasn't having it. She reportedly commented back saying, "I hope you know my sexual preferences and gender identity are none of your business," she wrote. "For me to decide, thank you. Release your labels of me. I am as fluid as can be."
Others posted negative comments as well, but some of Emma's fans jumped in the comments to defend her relationship with Elliot.
"Emma loves [Elliot] because he is Elliot," someone commented. "Love is actually all that encompassing, and you seem like your life needs more of it."
In an Instagram Story, Emma also stated that her gender, sexuality, and pronouns are "private and not up for debate" before looking to delete her Instagram account.
"My gender identity, pronouns and sexuality are private and not up for debate," she said. "Would love for the energy in discussion over my identity to shift into addressing the climate crisis or sharing resources to LGBTQIA2+ resiliency instead."