Celtics Center Enes Kanter Reveals Why He Changed His Last Name to Freedom
Boston Celtics player Enes Kanter changed his last name to Freedom, and fans of the NBA are curious to know the reason behind the change.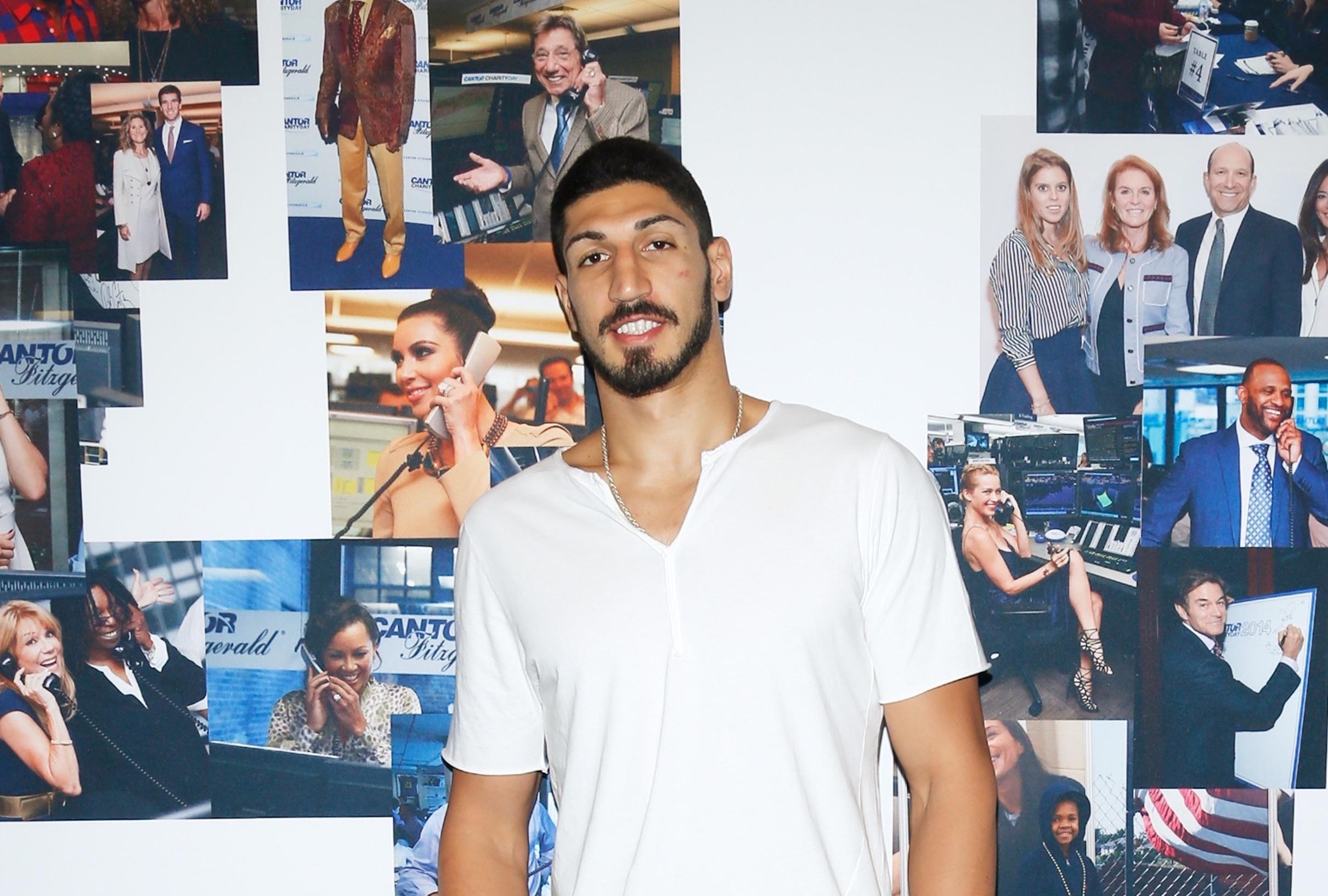 Throughout his NBA career, Boston Celtics center Enes Kanter Freedom has been vocal about social injustice and human rights around the globe. Born in Switzerland to Turkish parents, Enes and his family eventually relocated to Turkey, where he remained until he moved to the United States in 2009 to play basketball.
Article continues below advertisement
As he grew older, Enes became outspoken about the rule of President Recep Tayyip Erdogan in his homeland of Turkey, publicly denouncing him as a corrupt leader. In 2017, Enes had his Turkish passport revoked; the following year, his father was briefly imprisoned by the Turkish government and charged as a member of a terrorist group.
Article continues below advertisement
Mere days after his passport cancelation, the Turkish government issued an arrest warrant for Enes. The government claimed he was a member of an Islamist fraternal movement known as Hizmet.
As of Nov. 2021, Enes is still as vocal as ever on human rights issues worldwide, including Nike's forced labor practices in China. Even better, he officially became an American citizen on Nov. 29, 2021, and announced he would legally change his name to Enes Kanter Freedom.
Now, if you were unaware of the change, then you might've been confused watching the recent Celtics games. We suspect you were thinking, "Why did Enes Kanter change his last name to Freedom?" Well, that's what we're here for, so keep ready to find out the inspiration behind Enes' name transformation.
Article continues below advertisement
Why did Enes Kanter Freedom change his name?
As we said before, Enes Kanter Freedom is very outspoken about human rights issues, especially in his homeland Turkey. On Nov. 30, Enes revealed the inspiration for his name change to NBC Sports.
Article continues below advertisement
"First time I came to America, it was back in 2009, one of my teammates was criticizing the President," Enes said, "and I was like very scared of him. I turned around and was like, 'Dude, what are you doing? They're going to throw you in jail.' He turned around and started laughing at me. He was like, 'Brother, don't worry about it. This is not Turkey.'"
He added, "But in America, obviously, people are very blessed to be in this situation. They have freedom of speech, freedom of religion, freedom of expression, freedom of [the] press."
"You guys are doing your jobs, but some of your colleagues overseas in many countries, especially the Middle East, because they're are doing their jobs, they're in jails," he continued. "Especially people in Turkey, there are so many political prisoners, there are so many journalists who are in jail right now."
Article continues below advertisement
Enes also said he wanted Freedom to be a part of his identity because "that was the word that I fought for my whole life. That was the word that I try to stand up [for] my whole life. To me, it was really important, and that was the reason."
Mr. Freedom, the name suits you so well, and we can not wait to see where life takes you! Hopefully, it will take you to a bright future full of human rights activism and even a few NBA championships.