The 'Malice at the Palace' Basketball Brawl: What Happened to the Guy Who Threw the Infamous Cup?
Basketball fan John Green threw a cup at then–Ron Artest during the infamous Malice at the Palace in 2004. But where is he now that everything is over?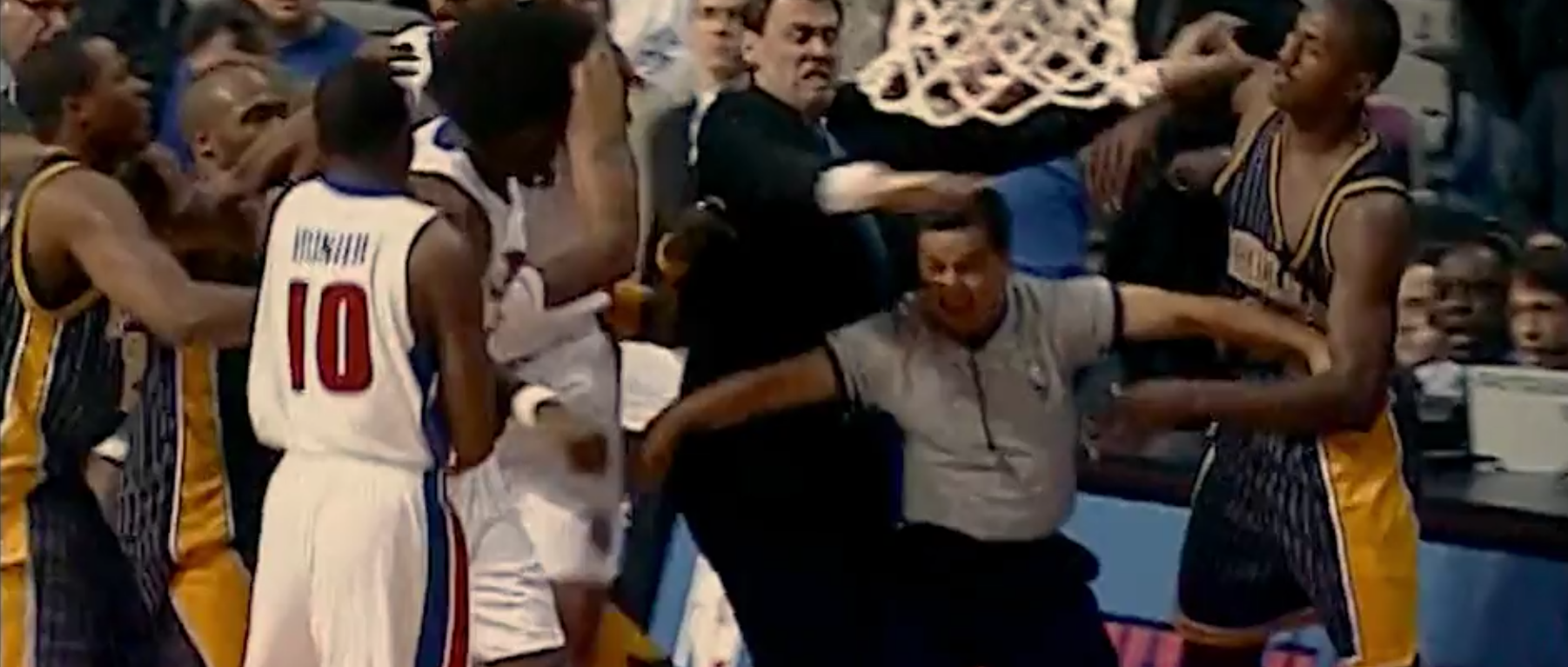 If there's anything we know, it's that sports fans are pretty serious when it comes to games and their favorite players. It has started more than one altercation over the years and caused some serious damage. One of those infamous instances is known as the Malice at the Palace. This conflict between Indiana Pacers and Detroit Pistons players and fans on Nov. 19, 2004, resulted in arrests, injuries, and the NBA suspending a handful of players causing them to miss out on millions of dollars.
Article continues below advertisement
Over a decade later, Netflix is releasing a documentary about what happened that day and fans are wondering where one person is now. John Green isn't an NBA player, but he did throw a cup at Pacers small forward Ron Artest (who is now named Metta Sandiford-Artest), which hit him in the chest; John also ended up apparently punching him as well.
Even though this didn't start the brawl, John's cup-throwing incident didn't help anything and caused Metta to jump into the stands and attack fans.
Here's what we know about John now.
Where is John Green now?
The Malice at the Palace melee actually began when the Pistons' Ben Wallace was fouled from behind by Metta; Ben hit back by shoving Metta's face, and players from both teams jumped in to separate the two on the court. Metta went to go cool off while the others continued brawling, but then John threw his plastic cup from the stands, hitting Metta — and chaos ensued.
According to Indy Star, it's not too clear where John is or what he's up to now. But he was charged with assault and battery for punching Metta. He served 30 days in jail and two years' probation but was not charged for throwing the cup. Plus, he had to stay away from the Pacers while on probation and attend anger management classes and Alcoholics Anonymous.
Article continues below advertisement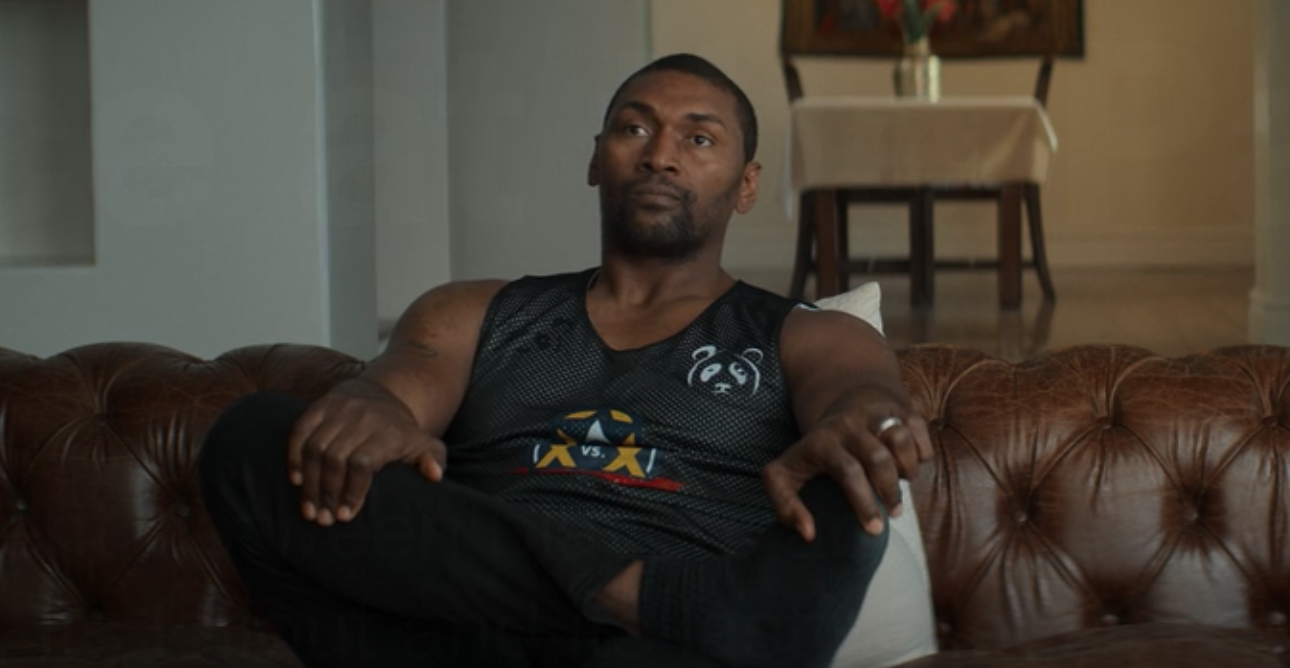 Another Indy Star article says Metta got in touch with John back in 2009 where they talk about the truce they developed after everything settled. Then, in an interview with ESPN Los Angeles in 2012, John called Ron a "good guy."
Article continues below advertisement
"I like to think the same thing about myself," John said. "Yes, I've made bad choices and maybe Ron has, too, but I think he and I are very similar. We're very passionate people, but we admit when we're wrong, too." Metta also said that they both apologized for what happened during Malice at the Palace and they just ended up becoming friends after.
'Malice at the Palace' is getting a Netflix documentary.
Now, Netflix is bringing us the story of the Malice at the Palace in documentary form. As the first volume in the five-part Untold series, Untold: Malice at the Palace is all about the perspectives of different key people involved in what happened and what it cost them. Metta is there along with fellow NBA players Jermaine O'Neal and Ben Wallace, fans who attended that infamous game, and even security for the event.
Article continues below advertisement
In the documentary, we do see the cup hit Metta in the chest and his reaction directly after. But we don't see John in the documentary. Untold has already premiered on the streaming platform with its Malice at the Palace episode, and the second installment will drop on Aug. 17, 2021.