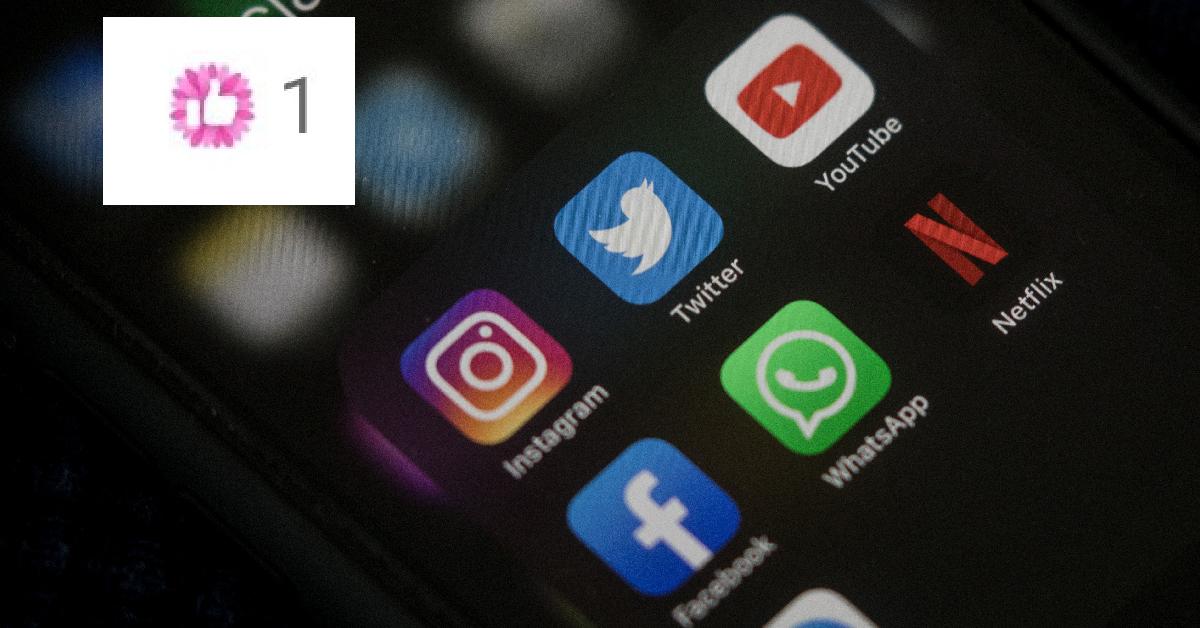 Facebook's New Pink Like Button Is to Celebrate Mother's Day
When reacting to a friend's status or photo they post, Facebook has offered the widest variety of options for a user to express just how a particular post makes them feel. At the beginning of the COVID-19 pandemic, the social media site added a "care" reaction to posts, offering a new way for users to tell their loved ones they cared through the site.
Article continues below advertisement
In addition to the care react, Facebook has an option to either like, heart, laugh react, angry react, wow react, or sad react to any post on its site.
Recently the like button on Facebook is not its usual blue color, leaving some users to wonder why the company changed it. Instead, it's pink.
Here's what we know about why Facebook made the like button pink.

Article continues below advertisement
Why is the like button pink on Facebook?
Right now, if you go to like a post on Facebook, the typical blue option is now pink. The thumbs-up has what appears to be a pink daisy behind it, making the symbol for all liked statuses pink.
But why did the company decide to change their like button now?
While Facebook has not officially put out a statement as to why it made this decision, it's likely because of an upcoming holiday. Sometimes, the company will change reactions to be more festive, depending on the season.
May 9 is Mother's Day, and the company likely decided to change the like button to be pink to reflect this upcoming holiday.
Flowers are a traditional gift to get the women in one's life for Mother's Day, which likely explains the pink flower behind the thumbs up symbol.
Unfortunately, it does not seem as though everyone is a fan of this new change on the social media site.
Article continues below advertisement
"Why is the Facebook like button all pink and sparkly now? I need answers because I am not a fan," one Twitter user wrote.
"When did liking something on Facebook result in a pink like?" another tweeted. "Did I miss something?"
Some are calling for this feature to be removed immediately, while others are wondering if this will be a permanent feature on the site.

Article continues below advertisement
How long will the like button be pink on Facebook?
If you're not a fan of the new button, don't worry, because it's not likely to stick around for long. At this time, only users who are in the U.S. have the pink like button. Those who are accessing the site from other countries do not have this. That is because Mother's Day falls on a different day depending on what country you're in.
The pink like button will likely only be around long enough to celebrate the holiday and is bound to be removed not long after Mother's Day ends. If you don't like the new color for the button, it might be best to take a break from Facebook for around a week following Mother's Day.