Hello Wisconsin! Fez Reveals Why He and Jackie Broke up After 'That '70s Show'
Why did Fez and Jackie break up? Netflix's 'That '70s Show' reboot, 'That '90s Show,' reveals that Jackie Burkhart winds up with Michael Kelso.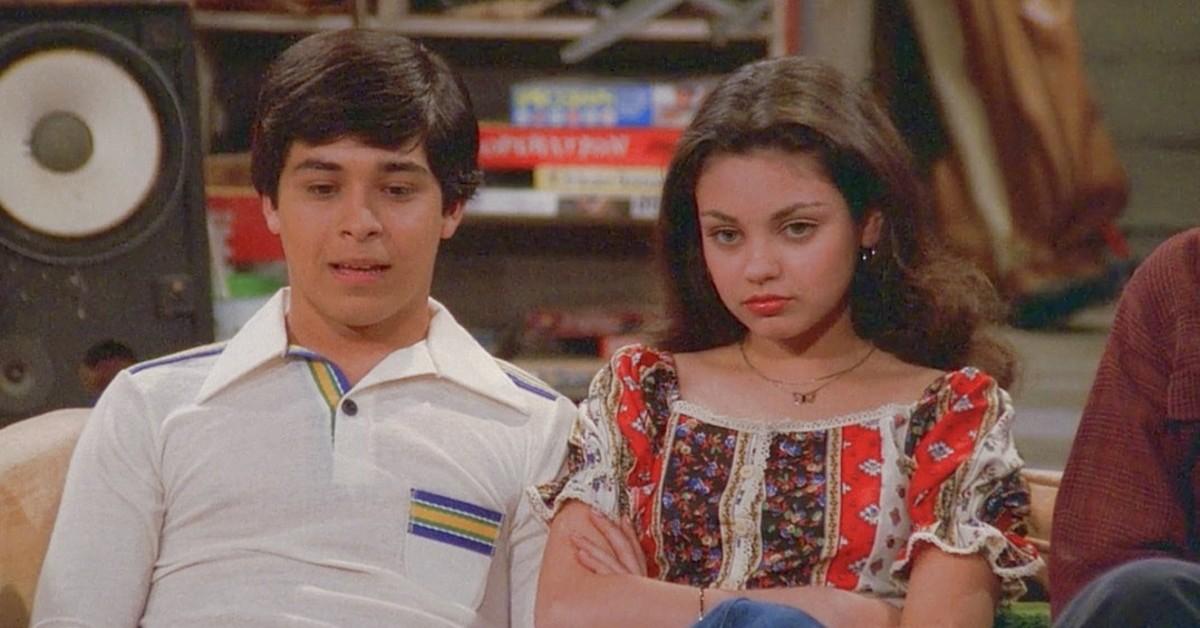 There's something homey, warm, and obviously nostalgic about beloved sitcom That '70s Show. Having aired from 1998 to 2006, the groovy series follows a group of eccentric teens as they navigate life in 1970s Wisconsin. They spend a lot of time hanging out in Eric Forman's (Topher Grace) basement, where they religiously sit in a circle and get high.
Article continues below advertisement
Now, in 2023, the stoner shenanigans continue with the Jan. 19, 2023, release of That '90s Show. From showrunner and executive producer Gregg Mettler and executive producers Bonnie and Terry Turner, and their daughter, Lindsey Turner, That '90s Show follows the adventures of young Leia Forman — Eric and Donna Pinciotti's (Laura Prepon) daughter — as she spends the summer at her grandparents' house in Point Place, Wis., in 1995.
Aside from regulars Kitty (Debra Jo Rupp) and Red (Kurtwood Smith), the reboot features appearances by several OG characters, including Eric, Donna, Michael Kelso (Ashton Kutcher), Jackie Burkhart (Mila Kunis), and Fez (Wilmer Valderrama).
As previously revealed by Mila Kunis (Black Swan) herself, Jackie — who dated three of the friend group's guys over the course of That '70s Show — ultimately winds up with Kelso in That '90s Show, despite dating Fez at the very end of the original series. Rather than leaving viewers guessing, Fez explains why the two broke up.
Article continues below advertisement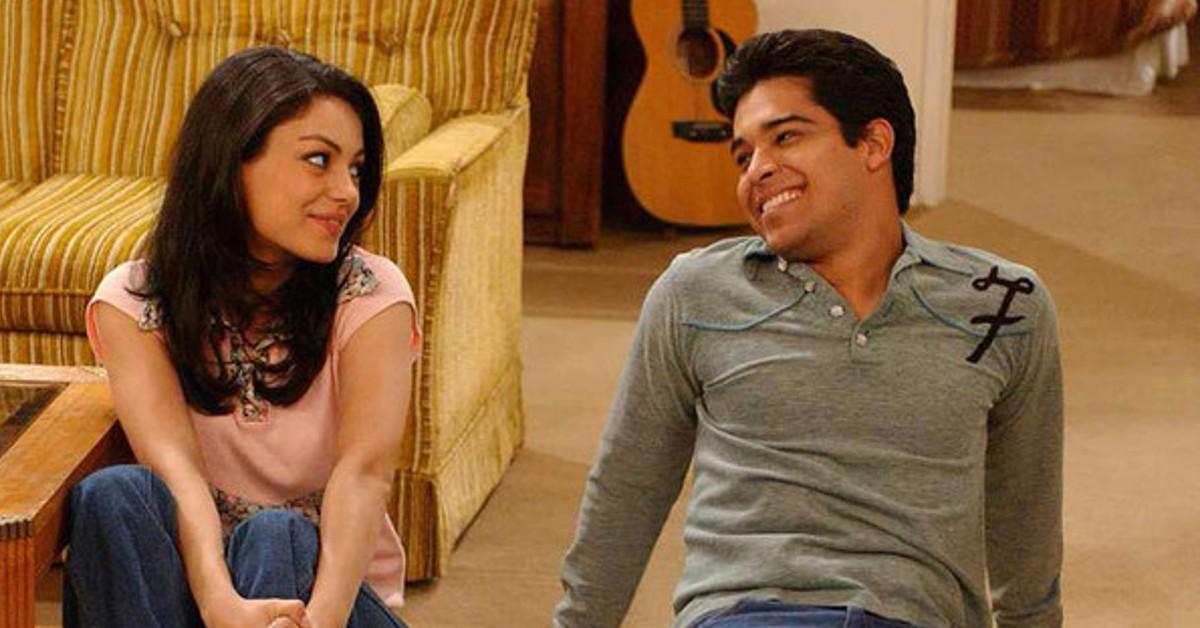 Why did Fez and Jackie break up?
About 15 years after the end of That '70s Show, Jackie and Kelso are back together. In Episode 1 of That '90s Show, titled "That '90s Pilot," we find out that the dysfunctional couple is getting "remarried" for the second time. So, what happened with Fez?
In Episode 3, "Lip Smackers," we not only learn that Fez owns a chain of salons, called Chez Fez, but we find out what happened between him and Jackie.
Article continues below advertisement
While telling Kitty about how much he loves his girlfriend, Kitty's intrusive neighbor Sherri (Andrea Anders), Fez explains that he hasn't felt this strongly about a woman since his relationship with Jackie. Naturally, Kitty asks Fez why the two parted ways.
See, while the two were at a hedonism resort, Fez caught Jackie on the phone with Kelso. "She left me there," he explains to Kitty, who is living for the gossip. "And I spent the next five days getting kicked out of hot tubs for 'talking too much,'" Fez continues. (Insert laugh track here.)
Don't worry, Fez seems perfectly happy with his on-and-off girlfriend, Sherri.
Article continues below advertisement
Mila Kunis isn't thrilled about Jackie ending up with Michael Kelso.
If it were up to Mila, Jackie would've lived happily ever after with Fez.
"My husband and I are together in [the new show], which is weird 'cause we shouldn't have been," she told Access Hollywood in September 2022.
"You know what, I called B.S. I was like, 'My character would be with Fez.' I think that I ended up with Wilmer's character. And I was like, 'Why are you and I together?' And also, he was married when '70s ended — to Shannon Elizabeth's character, I think," she continued.
Article continues below advertisement
Kelso even left Point Place to be closer to his daughter, Betsy, who he had with Shannon Elizabeth's (American Pie) character, Brooke Rockwell. There's no mention of this in That '90s Show.
"Now we're like 20 years — no, 16 years later, whatever it is, and now we're married with a kid. And I was like, 'I don't know about this one,'" Mila said with a smile.
Whether or not you like the series's decision to reunite Jackie and Kelso, you've got to appreciate its meta aspect.
That '90s Show is currently streaming on Netflix.