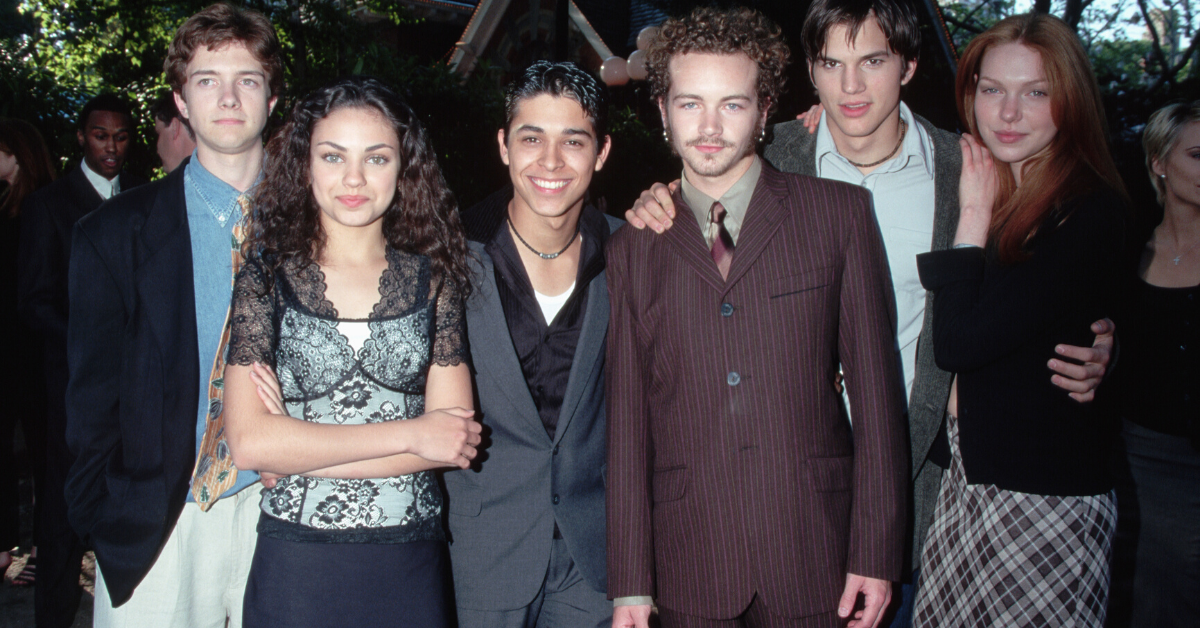 The 'That '70s Show' Cast Is Best Friends Goals IRL
It's been 22 years since the That '70s Show — the series that captured all of the awkward awesomeness, fashion statements (or crimes), and social progression of life in the 1970's — first premiered on Fox.
Article continues below advertisement
It's hard to believe more than two decades have passed. And ironically, several of the show's very famous cast members were around that same age when the period sitcom first aired.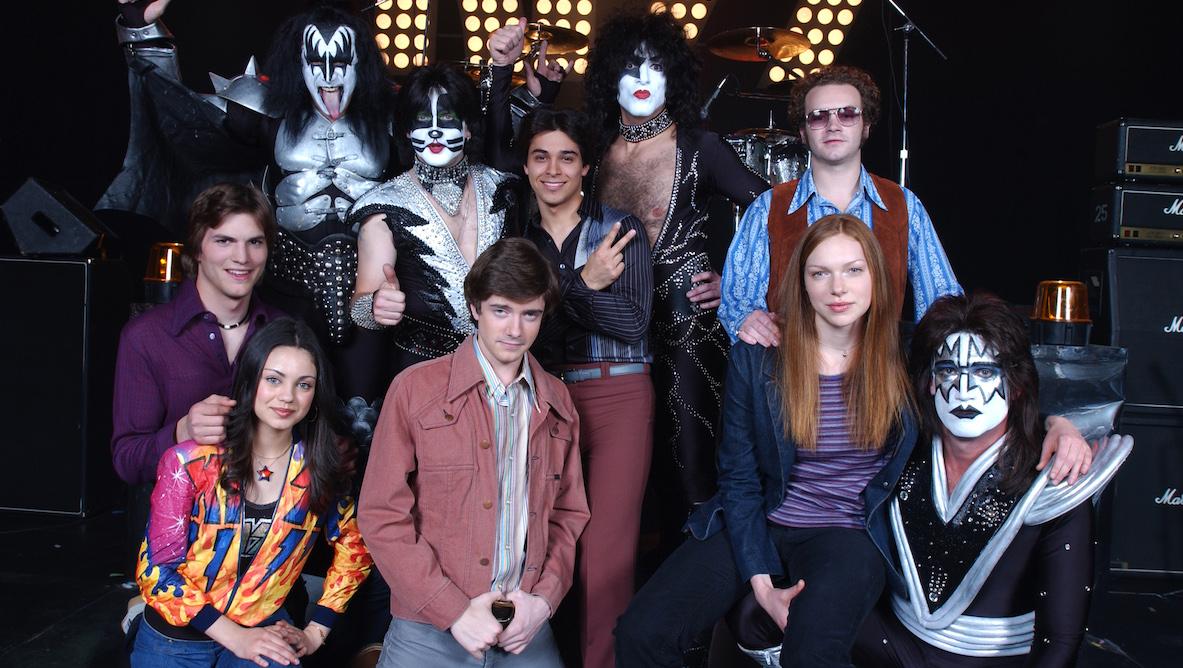 Article continues below advertisement
They need little introduction, but here's a refresher on the who's who. The main characters included Topher Grace as Eric Forman; Laura Prepon as Donna Pinciotti; Mila Kunis as Jackie Burkhart; Ashton Kutcher as Michael Kelso; Danny Masterson as Steven Hyde; and, of course, Wilmer Valderrama as foreign exchange student Fez.
Their onscreen chemistry as a group of teenage friends growing up in Wisconsin was magic, but as actors, it's their job and talent to make that happen.
But are the 'That '70s Show' cast friends in real life?
That's a good question! The quick answer is yes. I mean, they did work together for eight seasons, after all.
They kept in touch following the show's finale, and were shown enjoying each other's company in a widely shared and much-loved group photo. It shows the gang gathered together for a sing-along hangout back in 2013.
Article continues below advertisement
Reflecting on the show's 20th anniversary in August 2018, Wilmer took to Instagram to show love for his cast mates, who he calls family.
Wilmer's caption reads, "August 23, 1998.. this was the first picture we ever took together, 20 years ago today... We had just met and had no idea what was ahead of us, or if it would even last.. but we knew it was gonna be fun. We spent 8 years and 200 episodes together, we traveled the world... we grew up together. We were a family, and will always be."
Article continues below advertisement
It seems like it's all love from the other actors, too.
Naturally, the 20th anniversary had everyone feeling nostalgic and grateful not just for the success of the series, but the experience with the group.
Topher said, "Few people can say they owe everything to one small group, but in my case it's true. To quote the '78 Point Place High yearbook 'What a long strange trip it's been... in Forman's basement' #hellowisconsin."
Article continues below advertisement
Topher and Wilmer even made a Disneyland trip together, hitting up Space Mountain and "all the rides," and saying that the cast really does hang out when they can, despite their busy schedules.
Laura echoed his sentiment, saying, "such a special group of people. So lucky to have been a part of it."
Article continues below advertisement
Some cast members are more than friends.
Of course, we're talking about Mila and Ashton, who played on-again, off-again couple Jackie and Kelso on the series. And actually, Mila had her first-ever kiss with Ashton on the show, for all the world to see.
The pair said they had brother/sister vibes at first, but apparently their chemistry grew over time. It became so legit, in fact, that the two began dating in 2012.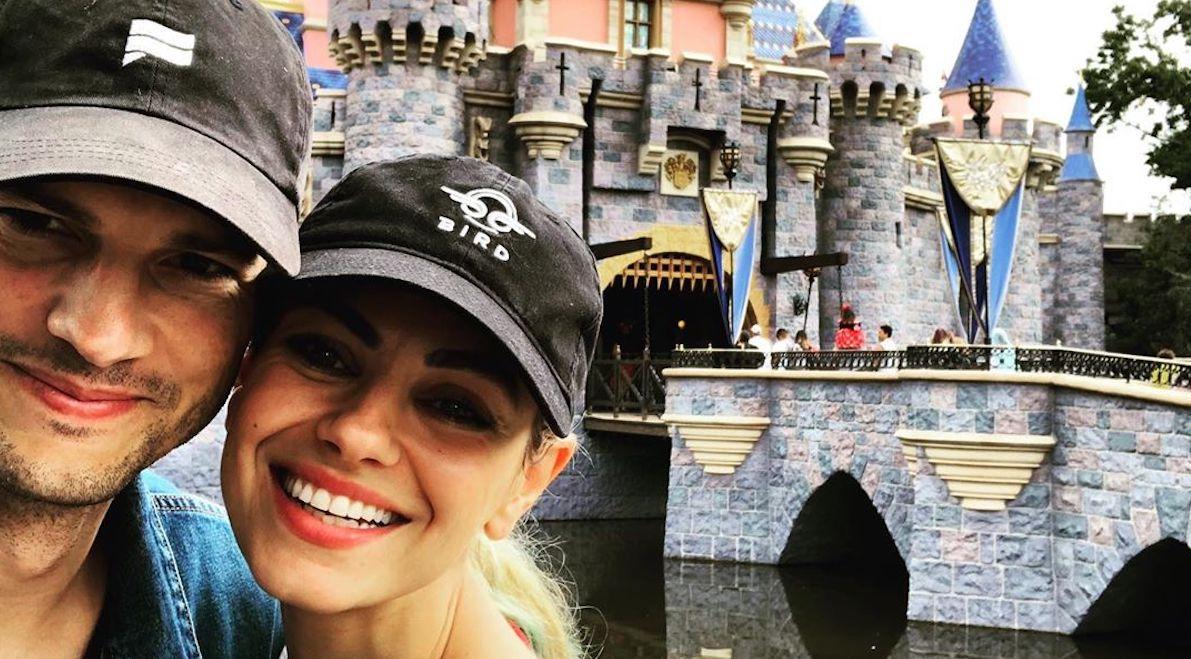 Article continues below advertisement
The former castmates got engaged in 2014, welcoming their daughter, Wyatt, later that year. They married in summer 2015 and added a son (Dimitri) to their family in 2016.
And people love to love these Hollywood sweethearts. They seem to enjoy each other's company, have a down-to-earth parenting style, and are selling "Quarantine Wine" with proceeds benefiting charities fighting the coronavirus pandemic.
We're happy the cast has maintained friendships because we love them more than ever!