A Complete History of Freaknik — What You Need to Know About the Massive Block Party
Hulu recently announced a documentary about the rise and fall of the Atlanta-based block party Freaknik. When and why did it end? Find out!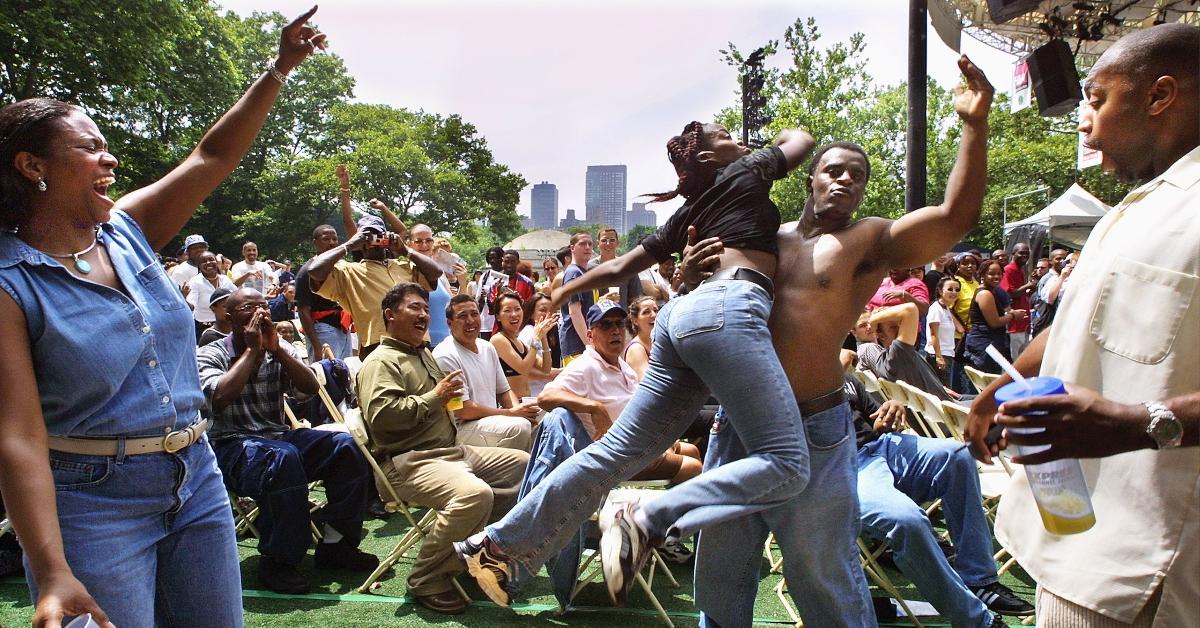 For several years, Freaknik reigned as the biggest and Blackest spring break celebration in the country. Before long, news of the block party spread across the country. By the early to mid '90s, folks from all over flocked to Atlanta with hopes of getting in on the action.
In early 2023, Hulu announced that a documentary about Freaknik was in the works (per IMDb), and the news sent the internet into a tizzy.
Article continues below advertisement
While our moms, aunties, and school teachers may have given their lives over to the Lord since then, there's still a chance you might see a few of those baddies backing that thang up in the throwback documentary Freaknik: The Wildest Party Never Told.
But if Freaknik was such a big deal, when and why did it end? Here's what you need to know.
Article continues below advertisement
When and why did Freaknik end? Read on for a breakdown of the timeline!
The very first Freaknik was organized by students at the Atlanta University Center — made up of Spelman, Morehouse, Morris Brown, and Clark Atlanta University.
The gathering was held at John A. White Park in Atlanta and had only a few DJs, homemade food, and about 150 attendees. In the following years, the number increased to upwards of 350,000 attendees.
As Freaknik grew, so did concerns for public safety. The massive party became impossible to police and crime ran rampant. "Where the challenge came during Freaknik is how do you control this unorganized chaos," Morehouse alum and former Atlanta City Councilman Derrick Boazman said in Complex's Oral History of Freaknik.
Before long, Freaknik went from an NSFW college party to a free-for-all for weirdos.
Article continues below advertisement
Freaknik organizers faced criticism from the community and eventually, government officials. In 1997, former Atlanta Mayor Bill Campbell, who was later indicted on unrelated charges, took action.
Along with prohibiting all Freaknik events from taking place inside Atlanta city limits, there was also an increased police presence on the grounds where the block party was held.
Article continues below advertisement
"The last memory I have, I guess it was like 1997, 1998, it went from being Freaknik, to the Sweet Auburn Festival in a controlled space. It wasn't nearly as many people as used to come," former Freaknik attendee Panama Jackson shared in the profile.
"That was the city being more proactive in trying to control it from the beginning as opposed to, here's this weekend where all these people act a damn fool and are going all over the city," he added.
By 1999, Freaknik had lost its flair. Although Atlanta organizers attempted to revamp the movement in 2019, the rebooted party couldn't compare to the original. Since then, HBCUs like TSU have recreated Freaknik, paying homage to the iconic event that took over the '90s.
In the end, we'll never get to relive the moment in time that was Freaknik 1994. But hey, at least there's still footage of your Aunt Pearl twerking on a handstand.