Hannibal Buress Exits 'The Eric Andre Show' After the First Episode of Season 5
Hannibal Buress exited 'The Eric Andre Show' after the first episode of Season 5, but why did the comedian decide to quit the program?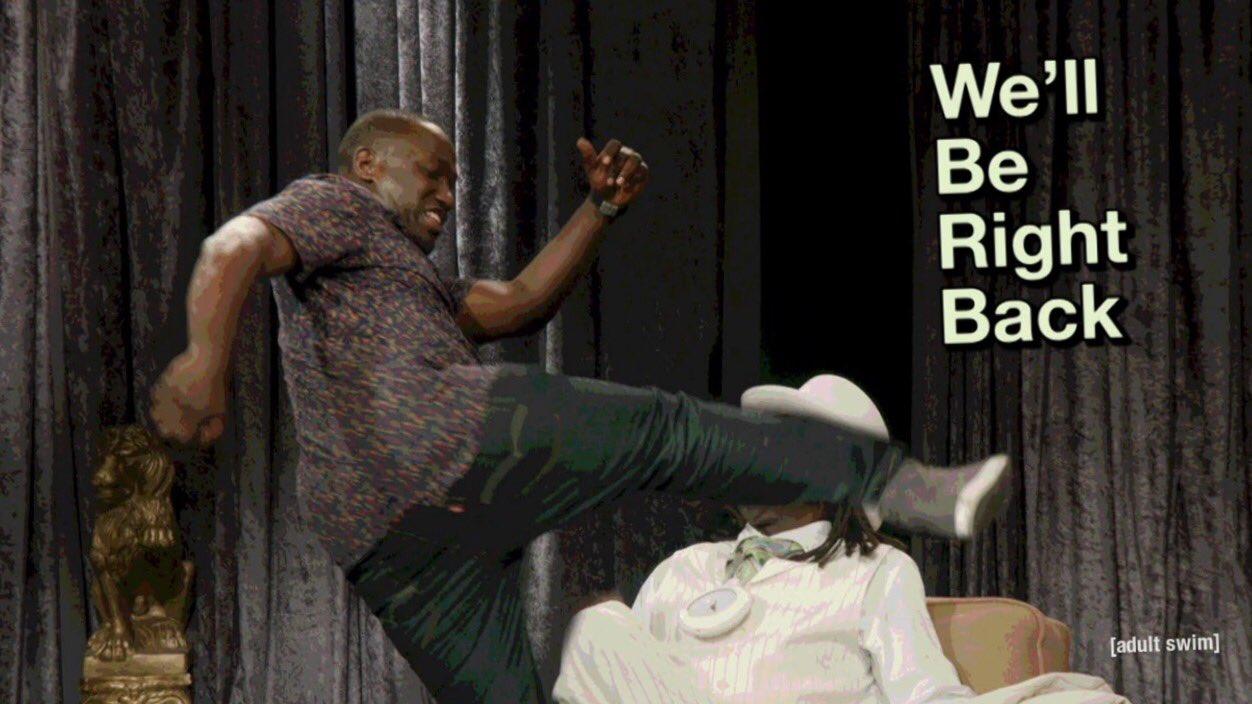 It's been four years since Adult Swim's The Eric Andre Show has graced our television screens, but unfortunately this happy moment has been slightly soured. Longtime co-host and good friend of Eric, Hannibal Buress, will be leaving the show after the first episode of the new season.
Hannibal has been a staple on the program since its first season aired in 2012, creating laughs alongside Eric, though it seems his run on the network has come to an end. Why did Hannibal quit the show?
Article continues below advertisement
Eric Andre tweeted about Hannibal's departure ahead of Season 5.
Eric revealed that Hannibal had made the decision to leave The Eric Andre Show on Twitter. The comedian tweeted out the announcement to his followers on Oct. 24.
"Ladies and gentlemen, it is with a heavy heart that I announce that the yin to my yang, the wickedly funny @hannibalburess ends his reign as co-host tomorrow night at midnight @adultswim," Eric wrote. "Love you HB. It's been an amazing decade with you."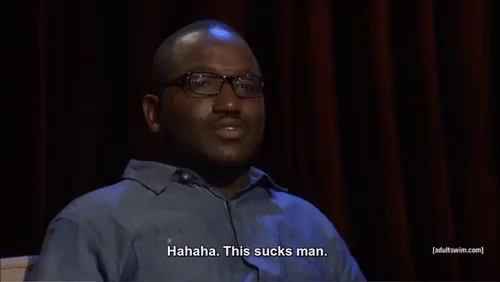 Article continues below advertisement
At the time, Hannibal offered no commentary as to why he was leaving the show, though he did appear in the first episode and a half of the new season. His departure was addressed through a skit where the crew try to clone Hannibal with one of his nose hairs, creating a Frankenstein-esque "Bannibal" to fill in his place.
But it looks as though Hannibal has left the show for good, as the actor has announced no plans to make further guest appearances on the show.
Why did Hannibal really leave 'The Eric Andre Show'?
In an interview with Vanity Fair, Eric actually revealed that Hannibal hadn't wanted to be part of the new season at all — in fact, he had to convince his friend to say goodbye to the viewers on camera! Apparently, when Eric had called Hannibal with ideas for the new season, he revealed that he no longer wanted to be part of the show.
Article continues below advertisement
"He was like, 'I don't know, man. We've been doing it for a while. I'm down to keep collaborating, I just don't wanna do the show anymore,'" he told the outlet. "I was heartbroken. Devastated. ... The more I tried to talk him into it, the more I could tell he was pushing away."
When pressed further about why his friend wanted to leave, Eric respected Hannibal's decision.
"He's evolved and become very, very, very successful," Eric continued. "I'm proud of him, so I totally get it."
Hannibal still hasn't commented as to why he really decided to leave the show, though he tweeted about the many speculations made by viewers since his final episode.
"I'm seeing a lot of speculation and commentary on why I left the show but EVERYONE has gotten it wrong," he tweeted. "It's pretty fascinating to see."
It looks like we may never know why Hannibal actually left the show.