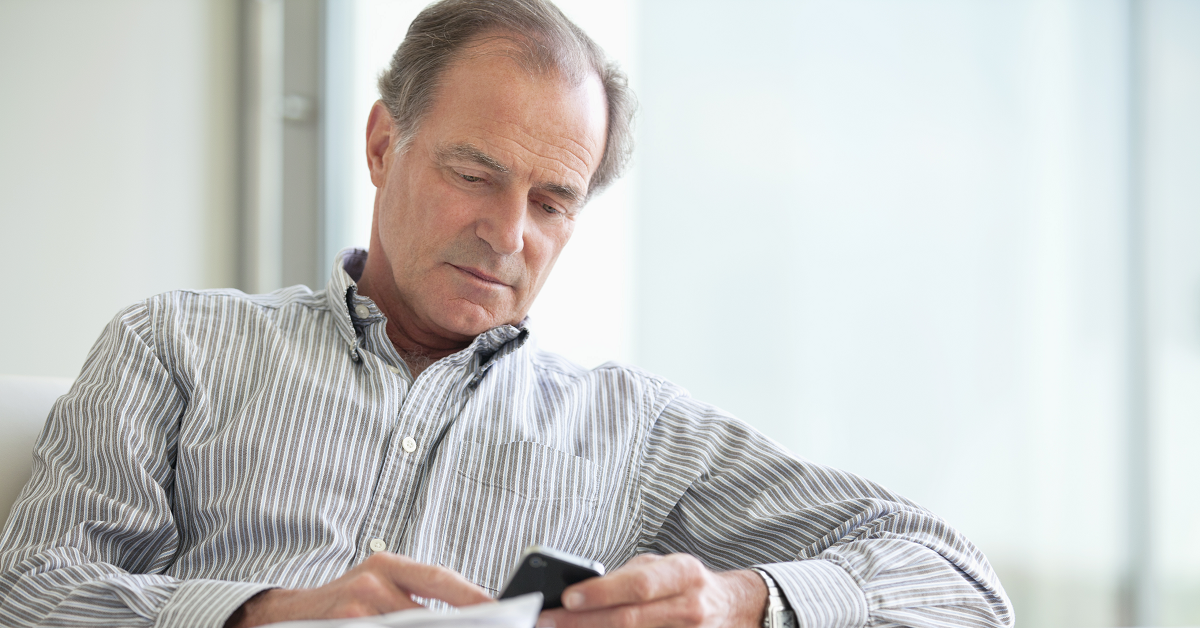 New Spam Messages Are Being Sent From Your Own Number, and It's Confusing
In recent years, spam and bots have become more and more sophisticated. These methods have allowed spammers to mirror phone numbers in your area code, and make it seem as if the call is coming from a person you might know. More recently, though, spammers have gotten even more sophisticated, and they've begun to make it seem like certain text messages are coming from your own number.
Article continues below advertisement
Why did I get a text from myself?
Just recently, scammers have found a way to spoof the number of the person receiving the text message, so that it seems like the message is one you are sending to yourself. If you click on the contact info in the message, it will take you to your own contact info. What's more, it seems like many people have started getting texts from themselves for the first time, specifically if they use Verizon Wireless.
Article continues below advertisement
There's no easy way to report these kinds of spoofs to Verizon, and most people who reported the issue said that they received a link to various Russian websites in their texts. Typically, it's unwise to click on the links in spam messages, but one reporter did exactly that for The Verge, and he suggested that the texts could be part of a broader Russian cyberattack that major companies have been on high alert for since the invasion in Ukraine began.
There's no need for alarm.
Plenty of people were understandably made uneasy by the idea that a scammer could mimic their number and make it seem like they had sent a text from themselves. All this is is advanced spoofing though, which is when one phone number is disguised as another. The integrity of your phone has not been compromised. Instead, those trying to confuse you have just gotten a little better at it.
Article continues below advertisement
Even if your account has not been compromised, though, there are some who wonder why these kinds of messages are making it through Verizon's screening process for spam messages. iPhone users should also have another layer of protection, but it seems like these messages slipped past that layer as well. It's unclear where these messages came from, but what is clear is that users should be extra cautious of spam in the coming weeks.
Article continues below advertisement
How to avoid falling victim to spam texts.
In general, you should be extra cautious about texts from numbers that you don't recognize, especially if the text includes a link. As these texts suggest, scammers are getting more sophisticated, and may eventually be able to mimic not just your own number but the numbers of people in your contacts. If you get suspicious texts from someone you think you know, you should be on the lookout for strange links or phrases that may seem out of character.
The work of avoiding scams is only getting more difficult, but being vigilant is the best way to protect yourself online. Scammers are only getting smarter, and we'll all have to get smarter in response.