Instagram Has Restored Likes After Technical Glitch and Users Are Celebrating
You may have noticed that Instagram took away the "likes" feature — but the app has quickly restored it after users were outraged. Details inside.
Back in late 2019, Instagram announced that it would be taking away likes to mitigate the impact likes were having on users' mental health. The likes on posts wouldn't disappear into an Instagram black hole or anything — they just wouldn't be visible to people, unless the post was their own. The idea was that users would feel less toxic pressure over how many likes their posts garnered.
Article continues below advertisement
Of course, brands and influencers weren't happy about this change. Any account that monetized off of engagement wasn't thrilled — but the CEO of Instagram, Adam Mosseri, stated that the well-being of Instagram users was far more important to the social media platform. "We will make decisions that hurt the business if they help people's well-being and health," Adam told Wired.
Article continues below advertisement
However, Instagram seemed to only have rolled out the change to certain users. At the time, Business Insider reported that Instagram was testing this new feature in Australia, Brazil, Canada, Ireland, Italy, Japan, and New Zealand. They were testing out taking away likes in the U.S. as well, but it's unclear how many users experienced the change.
And as of March 2, 2021, it seems like the feature has been more broadly rolled out. Naturally, users were outraged and shared their sentiments via Twitter.
Article continues below advertisement
Why did Instagram bring back the likes feature?
We can all agree that while most brands and influencers need Instagram likes for business purposes, the average person looks at likes as a confidence boost. And while there is a cause for concern in regards to the unhealthy obsession with likes, it hasn't stopped users from around the world from wanting the approval.
So, when many users realized that the like feature was disabled, hysteria ensued. However, the matter was quickly addressed on Twitter via the Instagram PR account. They explained what was actually going on.
Article continues below advertisement
While the app quickly sprung into action to make things right, it was about more than just restoring likes — it was the principle for many users. Truth be told, many people love using social media apps because of the familiarity of the platform. So when things change, some users fly into a tizzy.
Article continues below advertisement
Not to mention, there are many reasons that people rely on Instagram. Many brands and influencers rely on engagement as intel for their content plans. And disrupting the system that has long been put in place without any warning ust seems unfair to the millions of users.
Article continues below advertisement
Why did Instagram get rid of likes?
Instagram hid likes from followers as a way to follow through with their original intent. By removing the visibility of likes, Instagram thinks users will feel less pressure to feel like they have to measure their "worth" or "popularity" by how many likes they have on a post. And that still seems to be the app's eventual plan.
Article continues below advertisement
But will hiding likes really help? A psychologist named Jacqueline Sperling told McLean Hospital that, although it's a positive move, people will still compare themselves to others on the internet, saying, "Even if you remove the likes, there continue to be opportunities for comparisons and feedback. People still can compare themselves to others, and people still can post comments."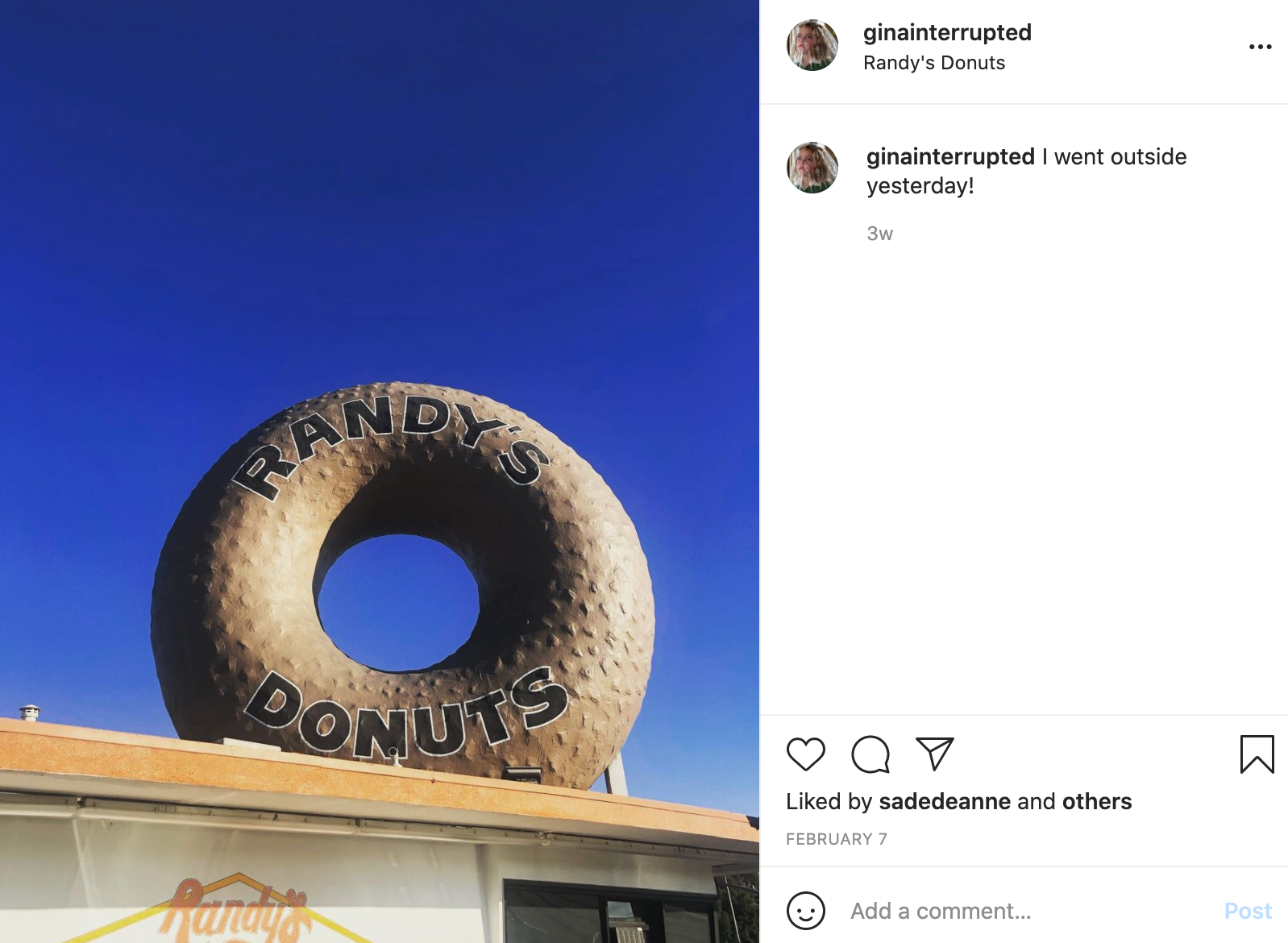 Article continues below advertisement
There have been plenty of studies that show a correlation between mental health issues (like depression and anxiety) and social media platforms across the board. But it's unclear if hiding likes will tackle these problems. Jacqueline Sperling is right — there are a lot of other ways people can be negatively impacted by social media.
Some, though, were really happy about the changes. Someone wrote, "So Instagram took away likes and I'm very much here for it! Now it's just about the content and we can actually make ig casual again."
Article continues below advertisement
Article continues below advertisement
"So Instagram took away likes destroying the popularity contest aspect... I love it," another wrote.
Other people quickly mentioned how removing likes completely changed the game. Many people feel that they now have a sense of peace and using the app doesn't have to be a big deal. On the flip side, many users couldn't resist the opportunity to let some jokes fly.
And this very wise tweet deserves all the (Twitter) likes: "So Instagram just pulled a Drake... 'They aren't hiding your likes from the world, they're hiding the world from your likes.'"
Article continues below advertisement
Some people aren't so thrilled about the change and it makes sense. After all, growing accustomed to specific app features and having it being taken away without notice is problematic.
Article continues below advertisement
While there is an argument to be made that some people love validation, there are other people who simply want the app to function as it normally would — especially since users believe that social media platforms are determined to change things that are already working. And as the saying goes, "If it ain't broke, don't fix it."
So, if you've noticed that your likes are still hidden, no need to fret. You're not the only one. All it takes is a quick fix to get your account back in order. As the Instagram PR account explained via Twitter, "Pull down to refresh your feed and your likes should restore."
And no, we don't know if Instagram will ever bring back chronological order, sorry.