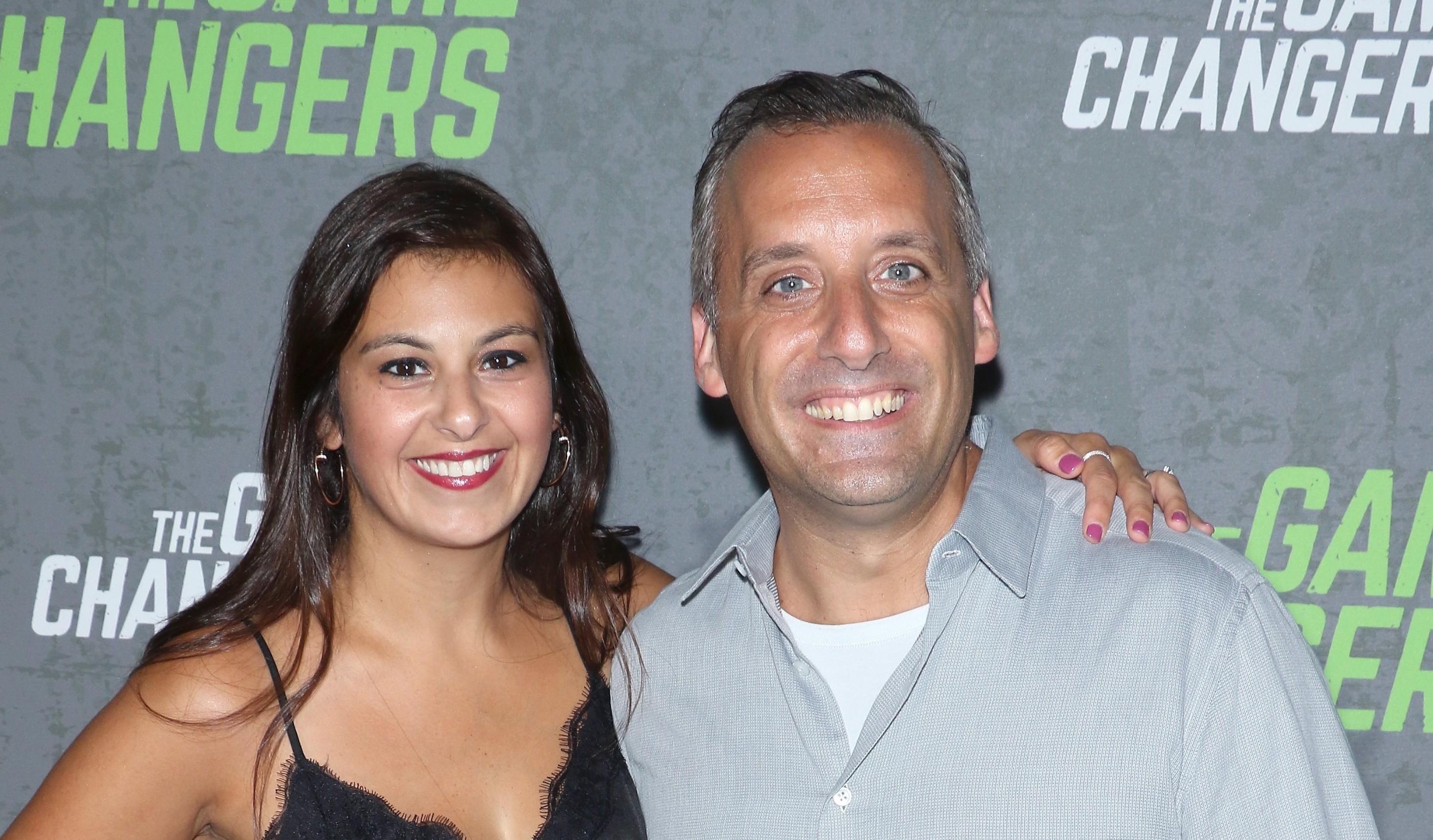 'Impractical Jokers' Fans Are Devastated to Learn That Joe and Bessy Gatto Split Up
The first few days of 2022 have been pretty tough; with the heartbreaking loss of the legendary Betty White just weeks before her 100th birthday to Joe Gatto departing from Impractical Jokers, could things get any worse? Unfortunately, things can get worse, and they just did.
As millions worldwide were preparing to ring in the New Year, comedian Joe Gatto made an even more tragic announcement that left fans speechless — he and his wife, Bessy, are no longer together.
Article continues below advertisement
In an emotional Instagram post shared on New Year's Eve, Joe shocked fans with a serious post that detailed his career and life changes.
"I just wanted to let you all know that I will no longer be involved with Impractical Jokers," Joe wrote. "Alongside my friends, I've devoted a decade of my life to building this franchise and couldn't be prouder of what has been accomplished."
Article continues below advertisement
He continued, "However, due to some issues in my personal life, I have to step away. Bessy and I have decided to amicably part ways, so now I need to focus on being the best father and co-parent to our two incredible kids."
Joe hit Impractical Jokers fans with not one but two unexpected twists. We know that Joe is stepping away from the beloved comedy troupe due to personal life matters (most likely the relationship split), but why are Joe and Bessy divorcing?
Why are Joe Gatto and Bessy separating? It's likely to end in a divorce.
After eight years of what looked to be a perfect and happy marriage, Joe Gatto and Bessy Gatto are going their separate ways. While fans have yet to discover a definitive reason for the split, it is likely that the pair fell apart due to one of the common causes of divorce — incompatibility, drifting apart, lack of communication, or familial conflicts.
Article continues below advertisement
Like Joe, Bessy also made a statement on Instagram on Dec. 31, 2021. To caption a photo of her and Joe, Bessy wrote, "With love and respect, [Joe and I] have decided to separate. Although we will no longer be a couple, we will always be a family to our beautiful kids, and we look forward to co-parenting together."
Article continues below advertisement
She added, "We ask that you please respect our privacy as we navigate this new chapter together. And of course, we will still continue to help animals and rescue dogs, which is something we are both passionate about!"
With Joe leaving, are the 'Impractical Jokers' disbanding?
Though the Impractical Jokers will never be the same without Joe Gatto, the remaining trio of Brian "Q" Quinn, Sal Vulcano, James "Murr" Murray plan to continue making the TruTV series. After Joe and Bessy shared their respective statements, Q took to his Instagram account to address Joe's exit.
Article continues below advertisement
"After all these years together, we never imagined making Impractical Jokers without Joe," Q wrote.
"While we are saddened to see him go, we want to keep making people laugh, keep our relationship with the Impractical Jokers fans going, and keep working with the members of the team that we consider family. With the support of our fans, we'll get back to making a new chapter of Impractical Jokers in January."