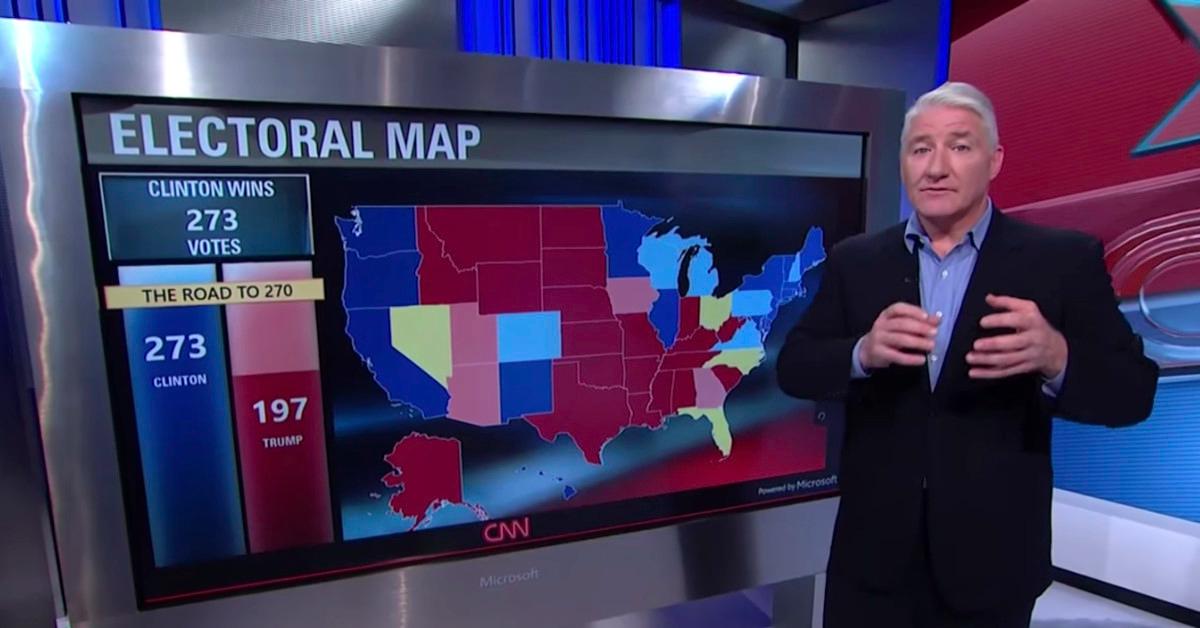 Election Day Is Game Time for CNN Host John King and His "Magic Wall"
With the 2020 presidential election upon us, get ready to see a lot of John King on CNN. The 57-year-old is CNN's chief national correspondent, and his "Magic Wall" election map commentary is a key component of the cable channel's election night coverage.
Article continues below advertisement
John started his day on Tuesday, Nov. 3, by taking a "brisk walk along the Potomac" — which he told Twitter followers is one of his Election Day rituals — and urging his fellow Americans to hit the polls. "If you haven't already, find a way TODAY. #VOTE. Tonight, we count them. #espresso #CNNelection," he tweeted.
Here's what to know about John, his life, and his career.
Is John King still on CNN?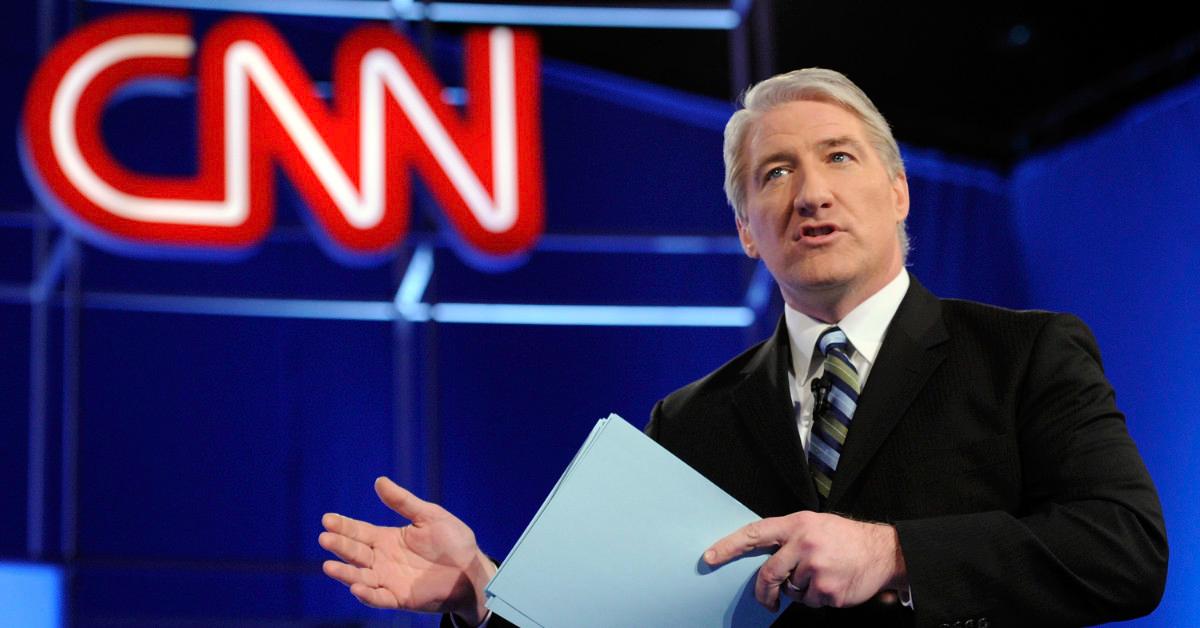 John is still on CNN, as he has been since 1997. These days, he's the host of CNN's Inside Politics, which airs on weekdays at noon and on Sundays at 8 a.m. ET and "features the top political stories sourced by the best reporters," according to the cable news channel.
The Boston native's CNN bio reveals he has covered the past seven presidential elections and reported from all 50 states and more than 70 countries around the world.
Article continues below advertisement
Is John King using his election map in 2020?
In preparation for the 2018 midterm elections, CNN partnered with creative agency Code and Theory to give the Magic Wall a facelift. "Magic Wall, with John King at the controls, has been a popular and critical part of CNN's politics and live election coverage and storytelling for almost 10 years," Code and Theory later blogged. "It has spawned internet memes, been a guest of Saturday Night Live, and been imitated by all of CNN's competitors."
Article continues below advertisement
The firm also revealed the Magic Wall has been tailor-made for John's use. "We had to take into account everything from John King's height to his personal motion preferences: how he likes to move, how he pinches and zooms the map, the level of responsiveness he looks for from the telestration feature, and also how colors would look on camera. … John had to be able to smoothly operate a number of complex features and filters while continually talking and never turning his back on the audience."
Article continues below advertisement
Why did John King and Dana Bash divorce?
John and ex-wife Dana Bash, CNN's chief congressional correspondent, separated in March 2012 after less than four years of marriage, revealing at the time that they had been living in separate homes for a couple of months. They were married in May 2008 and welcomed their only child together, son Jonah Frank, in June 2011.
A reason for the split wasn't given, but a source told The Washington Post that the breakup was "very difficult" for the former couple and "one that neither party wanted."
A friend told the Post that John and Dana would "continue to co-parent their young son and to work together with the utmost professionalism."