Karen and Breana on Why It Was "Very Difficult" to Leave 'My Mom, Your Dad' Early (EXCLUSIVE)
Why did Karen Larrea leave 'My Mom, Your Dad'? Karen and her daughter, Breana Symone Sturgis, spoke with Distractify about their time on the show.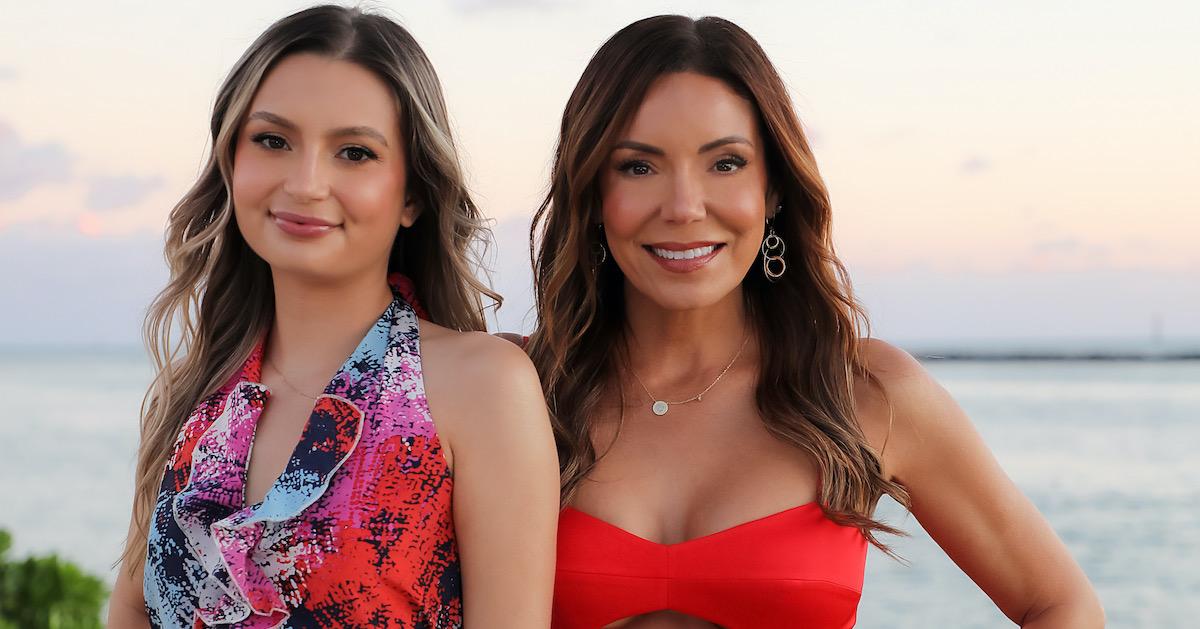 Spoiler Alert: This article contains spoilers for My Mom, Your Dad.
If you were to mix The Circle with The Bachelorette and add a dash of Love Island, then you would get the new HBO Max show My Mom, Your Dad.
The eight-episode dating series follows single parents who are looking for another chance at love after they've each had a failed marriage or two. The stars, who are living together at the Second Chance Retreat house, have been nominated for the show by their college-aged kids.
Article continues below advertisement
As they begin to connect with their new housemates, they're completely unaware that their children are also all living together — and that they're watching their parents' every move on a set of TVs.
The kids are able to meddle in (virtually) on the dates, and to interfere when they feel as though their parent is repeating old mistakes. While the young adults had a lot of power, unbeknownst to their moms and dads, there was one immediate spark that could not be denied.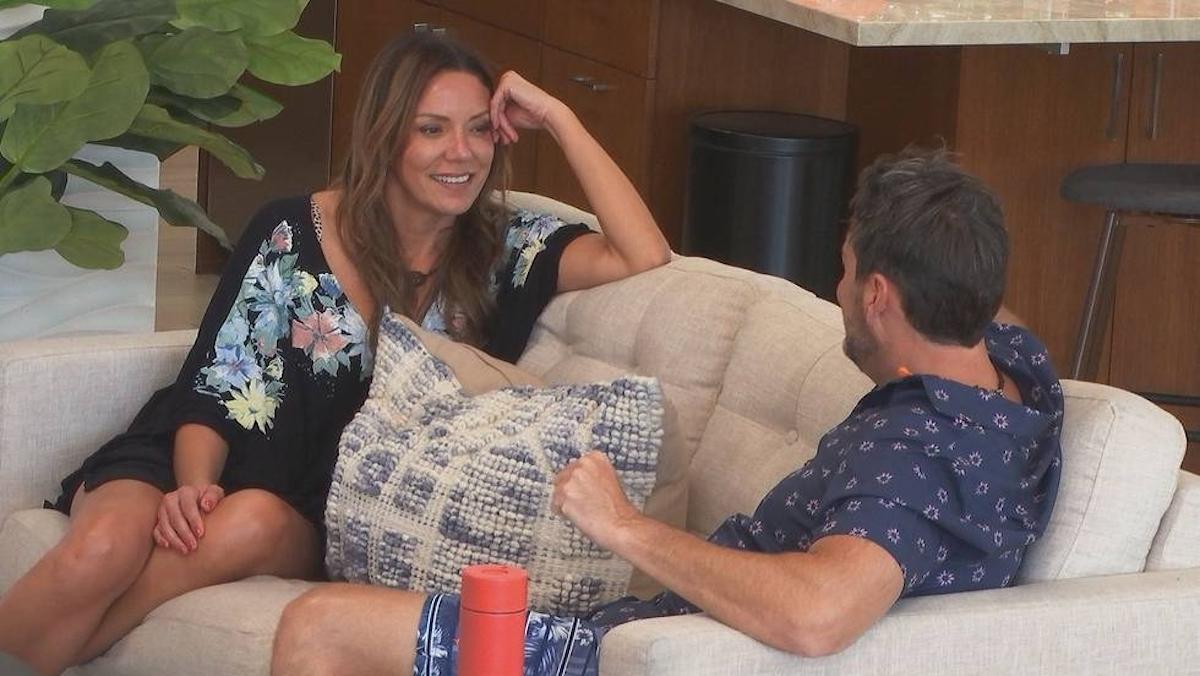 Article continues below advertisement
Almost as soon as the retreat began, Karen Larrea (daughter Breana Symone Sturgis) bonded with Troy Petrick (son Noah Petrick). Though the two explored other options during filming, they couldn't stay away from each other for long.
It was, therefore, very devastating when Karen had to leave the retreat early in the sixth episode. Her premature exit also meant that her daughter had to leave. Troy and Noah soon followed.
The mother-daughter duo spoke exclusively with Distractify about their time on the series and why they made their early departure. Karen also shared whether she would divulge her relationship status with Troy in the near future.
Article continues below advertisement
Why did Karen Larrea leave 'My Mom, Your Dad' early? She noted that there was a "family emergency."
In the sixth episode of the dating show, "My Rock Says Caution," a producer contacted Karen while she was lounging outside of the retreat house with Troy. The producer took Karen aside for a private chat, and he brought in someone named Karl to deliver news that he said was "a bit crappy."
According to the end credits, Karl Risinger is the Health and Safety Supervisor for the show.
A block of text appeared on the screen shortly after the discussion began.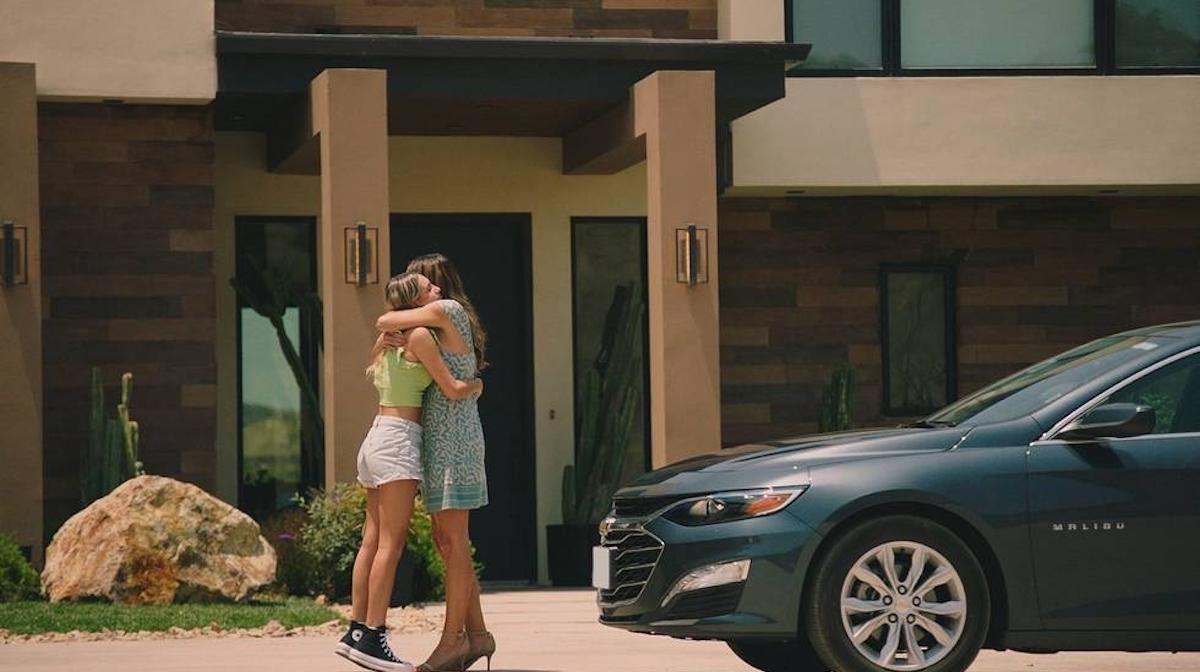 Article continues below advertisement
"Karen just received personal news and we are respecting her privacy," it read.
"Oh, wow," Karen could be heard saying after the text flashed on the show. "OK."
"Get your bags," Karl said. "Get you sorted out."
The first producer apologized before Karen re-entered the retreat house.
Following the private discussion, the divorced mom of two said that it was a "bit upsetting and a little heartbreaking" to have to leave. She did not elaborate on why she was leaving, and she cited "personal issues" in a confessional and in a letter she wrote to Troy.
While speaking with Distractify, Karen elaborated on the nature of their exit, and she explained why it was so hard for her to watch it back on. the HBO Max series.
Article continues below advertisement
"We had a family emergency and we had to leave," Karen said. "To relive that [on the show], I started crying. I started crying for the two women on the screen ... The feeling in that moment, it was just so confusing."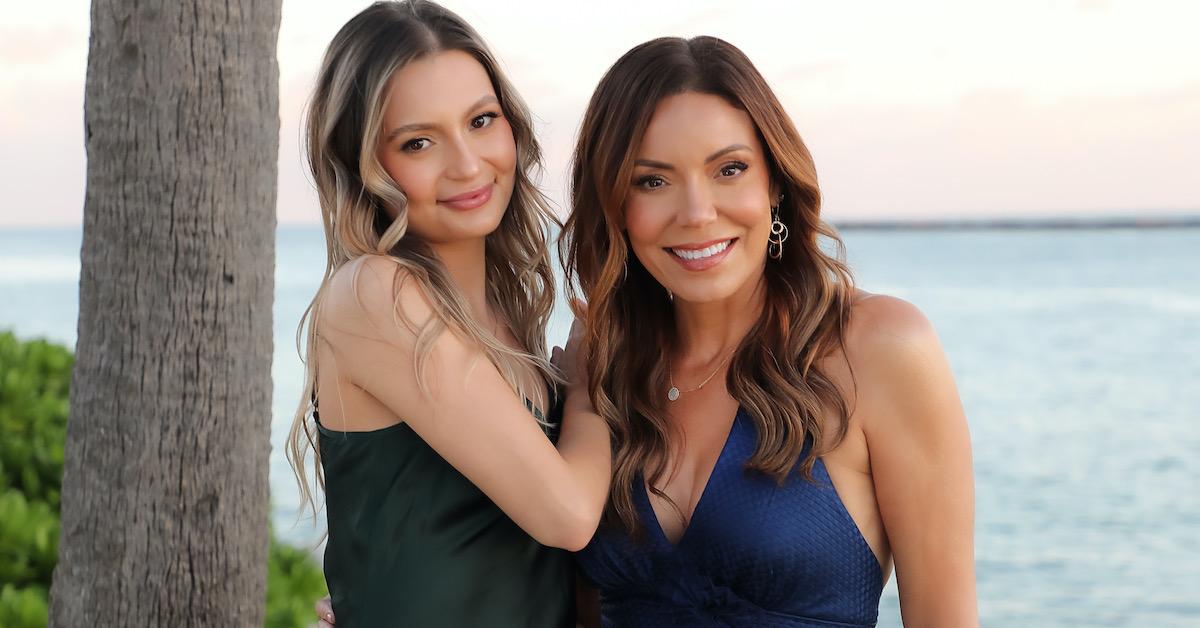 Article continues below advertisement
"My initial reaction [was] 'I need to get to my daughter.' All of a sudden, I'm leaving this family and this connection that I just forged. My head and my heart were racing at that moment while filming, and then trying to relive that again, it brought tears to my eyes," the mom of two added. "It just got me back into that moment."
Karen's immediate focus was on her daughter, but she also considered how her connection with Troy would be affected because of her exit.
"It was very difficult, because we were getting very close," she said. "It's like someone was just ripped away from me, and then my heart had to go back into focusing on my family and my daughter first."
Article continues below advertisement
The departure put a strain on Breana as well, because she had grown close with the other kids on the show.
"We just formed a really incredible bond," the World Peace phone charm line creator shared. "We all bonded over having divorced parents. We all went through that experience as children of having our parents separate, and living that several-households life. That made us really close. It was definitely very hard to leave them, but we all keep in contact. I'm very grateful that we're all still in each other's lives."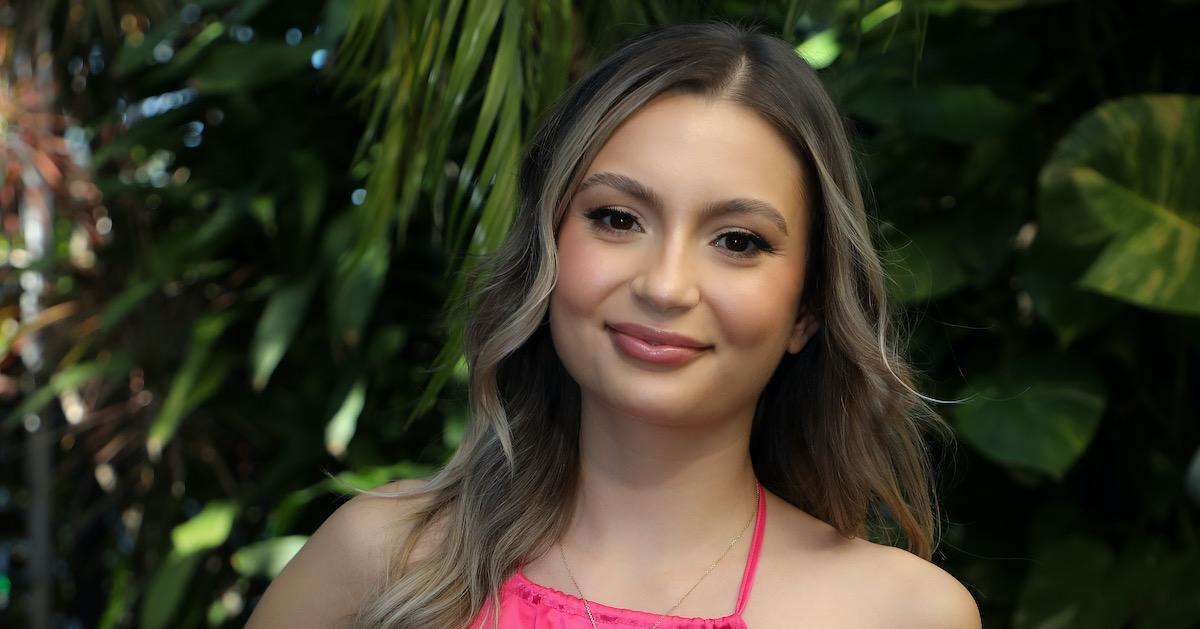 Article continues below advertisement
Shortly after Karen and Breana left, Troy decided to go as well, since he only wanted to pursue Karen at that point in the show.
"It's no secret that Karen and I had a connection," Troy said while he addressed the other single parents at the retreat house. "And [with] her not being here, [it] doesn't make much sense for me to stick around."
Are Karen and Troy still together after filming 'My Mom, Your Dad'?
While there were still many compelling couples left at the house after Karen and Troy left, viewers wanted to know what happened with them after their original time on the show.
One month after filming wrapped, Troy and Karen got together in front of the cameras to discuss their future. They agreed that it felt like no time had passed since they last saw one another, and that they wanted to move forward together as a couple.
Article continues below advertisement
"I'm ready to be in a relationship with you," Troy said, before clarifying that it would be a "committed relationship."
"I absolutely would love that," Karen responded.
Since filming wrapped, neither Karen nor Troy has shared whether things stand between them.
While chatting with Distractify, Karen noted that she would be open to discussing her current relationship status with Troy on a reunion special for the show (if there is one).
Until then, you can catch up on all eight episodes of My Mom, Your Dad Season 1 on HBO Max now.