After Getting Kicked Off of Twitch, Khanada Also Just Got Banned From YouTube
After getting banned from Twitch back in September, Khanada tried streaming on YouTube, only to get banned about 20 minutes in. Why did he get banned...again?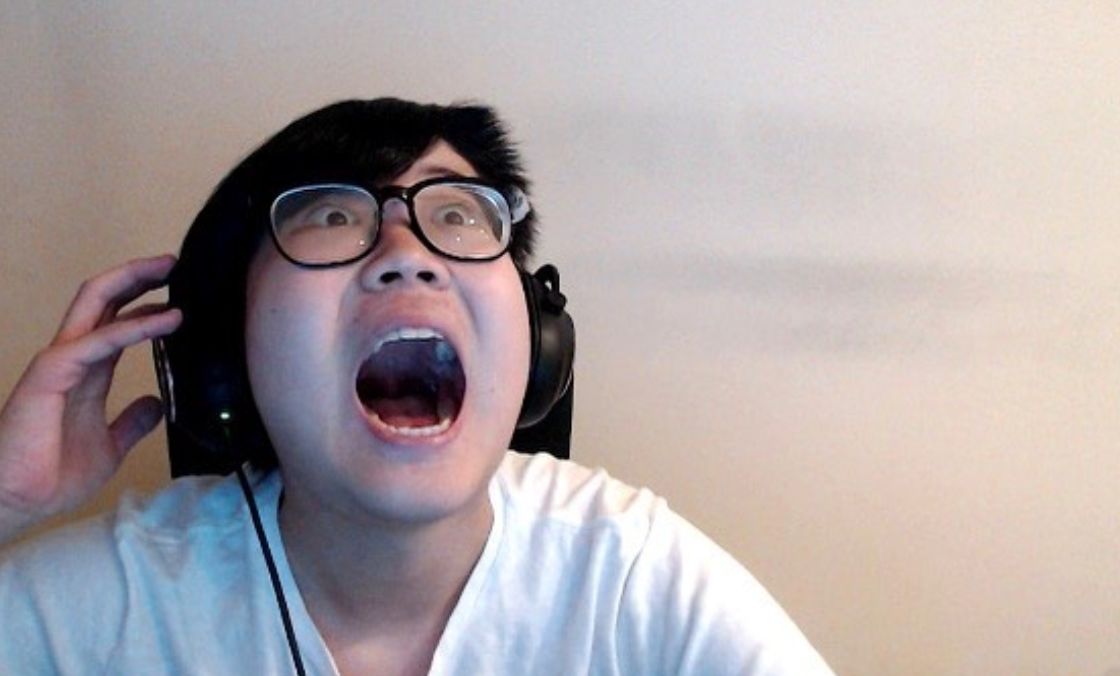 On January 6, it was reported that Fortnite gamer Leon Khim (known as Khanada) was banned by YouTube. Khanada joined YouTube after Twitch banned him on their platform back in September 2020, but it sounds like his plan to start fresh has been foiled. After only 20 minutes on YouTube, Khanada was abruptly kicked off for allegedly violating the community guidelines. "bro i just got banned for nothing," he tweeted. He also wrote, "everybody hates me," and then, "I might be the most unluckiest person to touch streaming."
Article continues below advertisement
Khanada was banned on Twitch for "violent threats," although they never released what the threats were, specifically. One person claimed he said something like, "I see you, I punch you IRL," but we'll get to that in a second. Khanada has gone on record to say any claims of him making violent threats are false, but Twitch refuses to reverse their decision.
"Your account is indefinitely suspended due to repeated or severe Terms of Service or Communuty Guidelines violations. We do not unsuspend accounts for this level of abuse," Twitch stated.
Article continues below advertisement
Why did Khanada get banned?
The reason why Khanada was banned on YouTube on January 6 is even more mysterious, as YouTube never disclosed why they were kicking the gamer off. Although it's since been deleted, @jojiFN allegedly tweeted, "he said if u go to IRL school u should get covid LOL." This hasn't been confirmed, however. In a video Khanada was able to successfully upload to YouTube, he explains that he believes he was banned due to a bunch of YouTubers complaining about him en masse simply because they don't like him.
Article continues below advertisement
One person responded to his tweets on January 6 and wrote, "In twitch u got banned cuz u said 'i see you i punch u irl' or something like that, and then in youtube you said 'he will get covid' ig ur just a baby and don't have the right to stream cuz u never learn." It's unclear if this tweet is true, though.
Article continues below advertisement
Another person tweeted that Khanada got banned because he allegedly admitted he doesn't pay attention in class (which doesn't really make a whole lot of sense). "Man said 'I don't pay attention in school' and then proceeded to get banned," the Twitter user wrote.
Article continues below advertisement
Another Twitter user echoed the COVID theory, tweeting at The Fortnite Guy to create a video "on this situation." They wrote, "@The_FortniteGuy you need to make a vid on this situation, Khanada got his stream banned on youtube in less than an hour for saying covid."
However, Khanada believes he'll eventually be able to stream as soon as he and YouTube can clear up what happened. According to Khanada, YouTube finally replied to him and told him he (allegedly) didn't do anything wrong, and that they were confused themselves. He's hoping to get this resolved in a few days.