Laena Velaryon Died a Gruesome Death on 'House of the Dragon', but Why?
Laena Velaryon and Daemon Targaryen may have seemed like an ideal match, and many want to know why she killed herself on 'House of the Dragon.'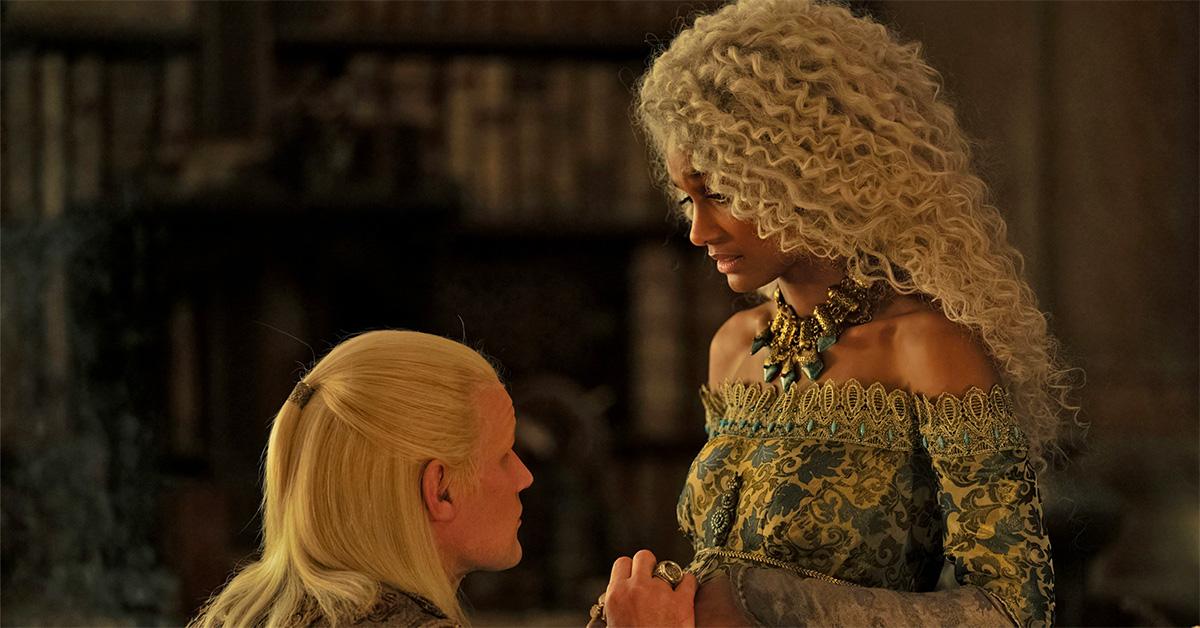 The sixth episode of House of the Dragon featured some pretty significant upheavals, including the introduction of several new cast members and a ten-year time jump. As we see in the episode, which is titled "The Princess and the Queen," 10 years is a significant stretch of time and it means the introduction and deaths of a few characters who viewers only know a little about.
Article continues below advertisement
What did Laena kill herself on 'House of the Dragon'?
Following the 10 years time jump, we see that many of the show's central relationships have shifted. Princess Rhaenyra has been married for a decade, but has also spent that time engaged in a long-running affair with Harwin Strong, one of the sons of the Hand of the King. Daemon, meanwhile, has married Laena Velaryon, one of Corlys Velaryon's children, and had two daughters with her.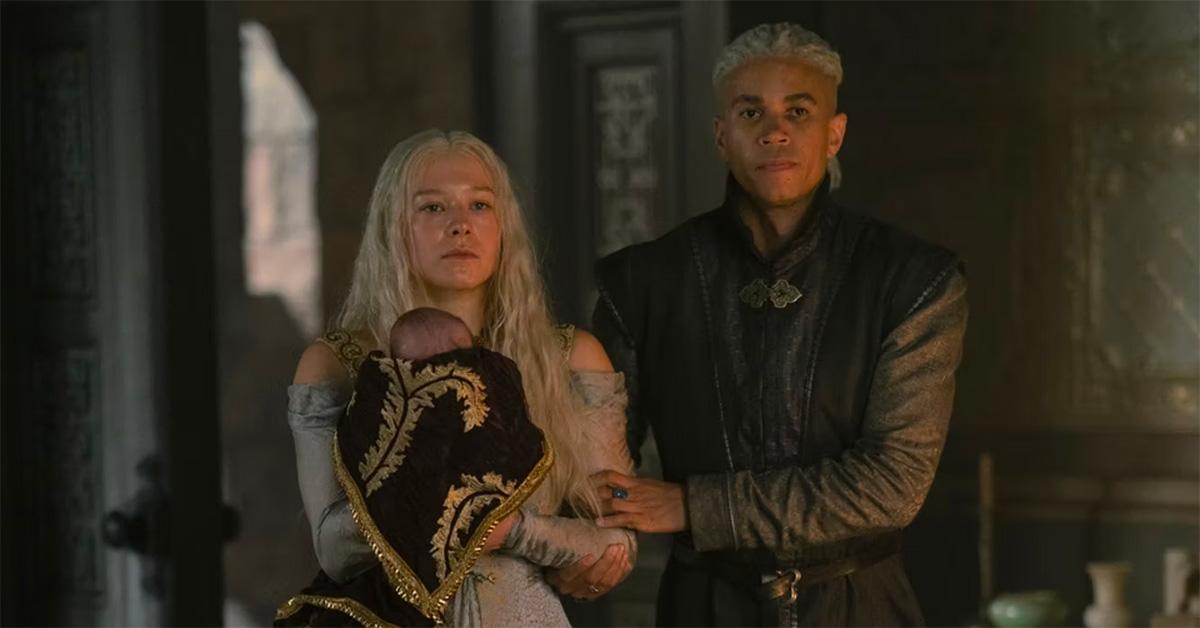 Article continues below advertisement
Laena and Daemon are living across the Narrow Sea in Pentos, and receive an offer to stay there indefinitely to protect the city. They argue about whether to return to Westeros, and at the end of the episode, Laena, who is pregnant, struggles to successfully give birth to their third child. A man who is helping with the birth says that he has exhausted his expertise, and asks Daemon if he thinks they should cut her open to attempt to save the child.
Unlike his brother, Daemon decides not to do this, and we quickly begin to realize that Laena is going to die either way. Daemon allows her the room to decide how she will die, though, and Laena, who is currently riding Vhaegar, the largest living dragon, decides that she wants to go out like a dragonrider. She asks Vhaegar to burn her alive, and although he initially hesitates, he ultimately complies.
Article continues below advertisement
Laena dies the death of a dragonrider.
Earlier in the episode, Laena had professed that she wanted to die the death of a dragonrider, and in being burned alive by her dragon, she managed to do exactly that. Laena's death, especially after getting so little screen time as a child and then a teenager earlier in the series, left plenty of people disappointed and wishing they could see more of her. Even so, the moment itself was a pretty powerful one.
Article continues below advertisement
Death is constant in Episode 6.
Laena's tragic end isn't the only death we see in the show's most recent episode. After getting a little time with Harwin Strong and the children he has had with Rhaenyra illegitimately, he is sent back to Harrenhal to put an end to the affair before it threatens his life and Rhaenyra's claim on the throne.
As we see at the episode's end, though, Harwin's brother conspires against him and has both Harwin and their father Lyonel burned to death at Harrenhal. Rhaenyra's decade-long tryst with Harwin is at an end, and Viserys is about to find himself in need of a new Hand of the King, which may make Otto Hightower's return imminent.