Leslie Jones Might Quit Her Olympics Live Recap, but the Internet Wants Her to Stay
When traditional sports commentary and Olympics-judge jargon just don't cut it, we've had the likes of Leslie Jones voice exactly what we're thinking for the sports event. The comedian and former Saturday Night Live cast member has been posting live reactions to Olympic events since 2016 and the internet has loved her for it. Leslie was known for enthusiastically capturing what fans are feeling when watching their favorite athletes compete. But her commentary might come to and end this year.
Article continues below advertisement
On Feb 7, 2022, Leslie Jones posted on Instagram stating that she was going to stop her independent live commentary on the Olympics. The post came mere hours after a previous post she'd made on the Winter 2022 Olympics figure skating event. Everything seemed business as usual as she watched and provided her commentary on the athletes' performances. But she would quickly and abruptly follow up with the sad news on canceling her own coverage. Why would Leslie Jones quit her commentary?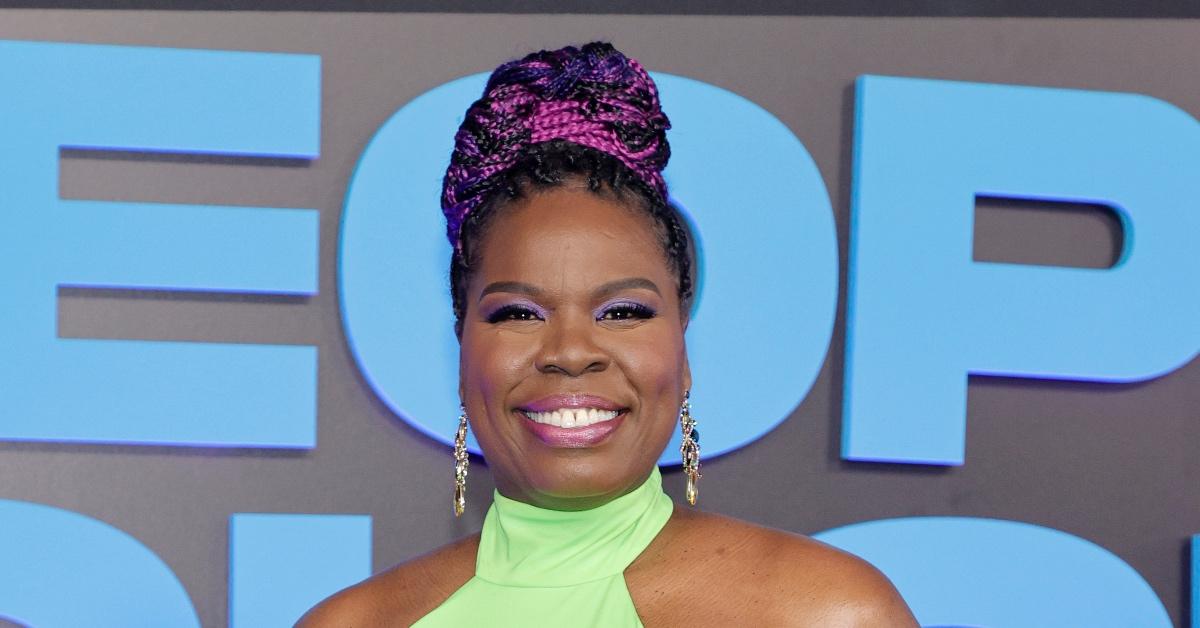 Article continues below advertisement
Why did Leslie Jones quit her Olympics recap?
Leslie Jones first received popularity for her Olympics commentary in 2016 during the Summer Olympics in Rio de Janeiro. While not being attached to any particular network or sponsor, she simply live-tweeted her reactions like any of us would and added her hilarious commentary and praise for the USA teams. Her commentary quickly gained traction, with outlets like The Huffington Post calling her commentary "better than the actual Olympics."
Leslie even received an invite to the Rio Olympics as a correspondent. But her spotlight in the Olympics wouldn't stop there. Her commentary received so much praise that she was invited as a contributor to the 2018 Winter Olympics. In 2021, she would return to her live-tweet format for the Tokyo Olympics.
Through her commentary, Leslie has shared her love for sports and the Olympics in particular.
"It's the only time all countries come together to compete," she tweeted in 2016. "I love it!!
Article continues below advertisement
Unfortunately, her coverage might have come to an end this year. In a recent Instagram post, Leslie stated that the Winter 2022 Olympics might be the last one she live tweets. In what can only be described as Leslie vague-posting about her commentary being blocked, Leslie has stated that she'll "leave it to the professionals."
Article continues below advertisement
"I'm tired of fighting the folks who don't want me to do it," she posted on Instagram. "They block my videos and they get folks who think they can do it like me. And I'm tired of fighting them."
She would go on to say in her post caption: "Leslie Jones does not stay anywhere where I'm not welcomed. #uptoyallnow"
Though she hasn't expanded on what's happening with her videos, she did previously tag NBC in a post where she expressed frustration at her commentary not receiving attention.
Many fans commented on the post, begging her not to stop. One person wrote: "Omg you're the ultimate hype girl for the Olympics!! Your support of these athletes gets so many people excited to do the same — [root] for people who have work tirelessly to live their dreams. You are a gem."
Hopefully, she'll at least finish covering the Winter 2022 Olympics. But only time will tell if she'll return to her beloved commentary in the future.