New Season, New Network! MTV Is Now Home to 'Love & Hip Hop: Atlanta'
Why Did Love & Hip Hop move to MTV? The hit TV show that once called VH1 home is now airing on a new network. Here's the full scoop.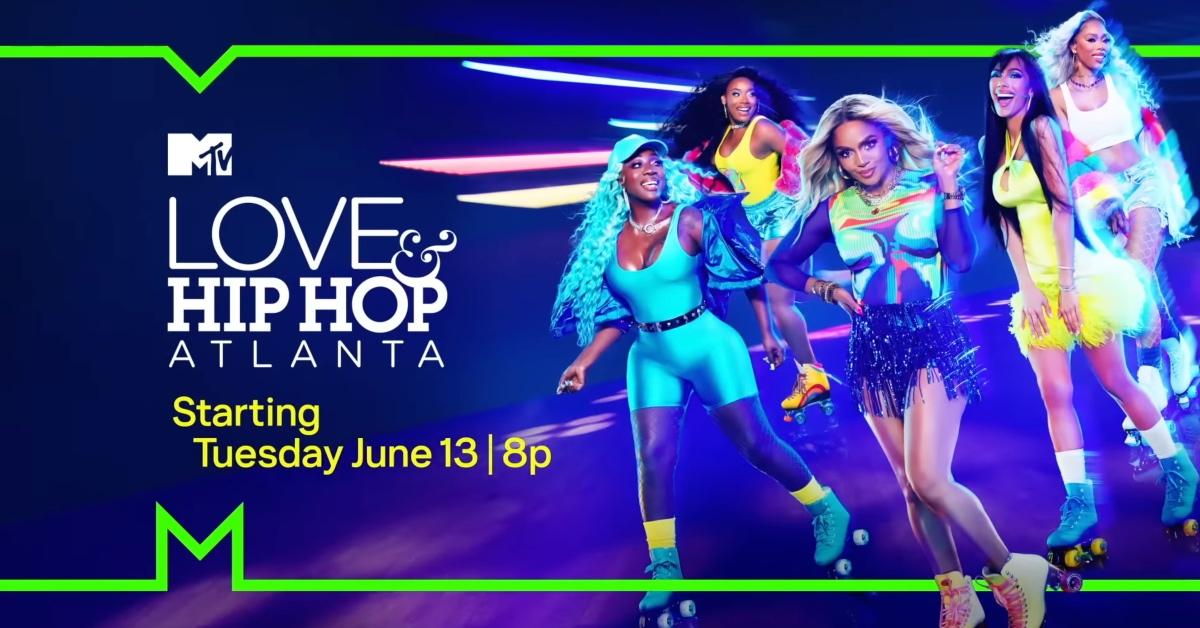 Out with the old and in with the new! It's no secret that Love & Hip Hop: Atlanta goes through major changes as the seasons progress.
Over the years, we've watched LHHATL OG's like Mimi Faust leave and Rasheeda Frost stick around. On the flip side, we've watched newbies in later seasons become fan favorites — we're looking at you Spice, Queen of the Dancehall.
Article continues below advertisement
Now that Season 11 is upon us, LHHATL has ushered in a major change — its home network. After a decade on VH1, the hit series now calls MTV home. Here's the full scoop.
Article continues below advertisement
Why did 'Love & Hip Hop' move to MTV?
According to Deadline, LHHATL moved to MTV due to audience awareness and a possible sale. The outlet shared that Paramount is currently considering "a sale of BET Media Group, which now includes VH1, meaning that it will keep a number of its biggest titles on MTV."
Additionally, the outlet shared that the move helps the show, among many, find new audiences, which will play a role in viewership. Not to mention, the show is now being produced by Antoinette Media, with Lashan Browning at the helm.
Article continues below advertisement
"On the heels of launching Antoinette Media with Lashan Browning, we're thrilled to continue fueling our robust unscripted slate of hits on MTV and introduce new audiences to the cultural phenomenon Love & Hip Hop: Atlanta as well as fan favorites like Couples Retreat and Caught in the Act: Unfaithful," Nina L. Diaz, Chief Creative Officer and President of Content, Showtime and MTV Entertainment Studios told the outlet.
Article continues below advertisement
Interestingly, LHHATL was a key part of VH1's success as the show helped the network make history in reaching its highest Monday primetime viewership in mid-August 2022. So, it's safe to assume that viewership is expected to blossom with this move to MTV.
Article continues below advertisement
'LHHATL' will adopt a documentary style of storytelling moving forward.
In light of the major change in the network, LHHATL has also received a facelift with how producers will approach the storyline.
Deadline shared that Season 11 has been "rebooted" and will take on a more "documentary-style of storytelling." Folks who have already tuned into Season 11 Episode 11 may notice the change as Spice detailed her near-death experience and how it affected her children.
As the season continues, the show will chronicle the lives of other women including restaurateur Rasheeda and her husband Kirk, Renni Rucci's musical journey, Erica Mena's life post-divorce, Bambi's divorce process, Yandy Smith-Harris juggling her various businesses, and more.
Catch new episodes of Love & Hip Hop: Atlanta Tuesdays at 8 p.m. EST on MTV.