Why Did Mike Tyson End His Professional Boxing Career?
Why did Mike Tyson stop fighting? The boxing legend ended his career in 2005, but has stated that he is making his way back to the ring.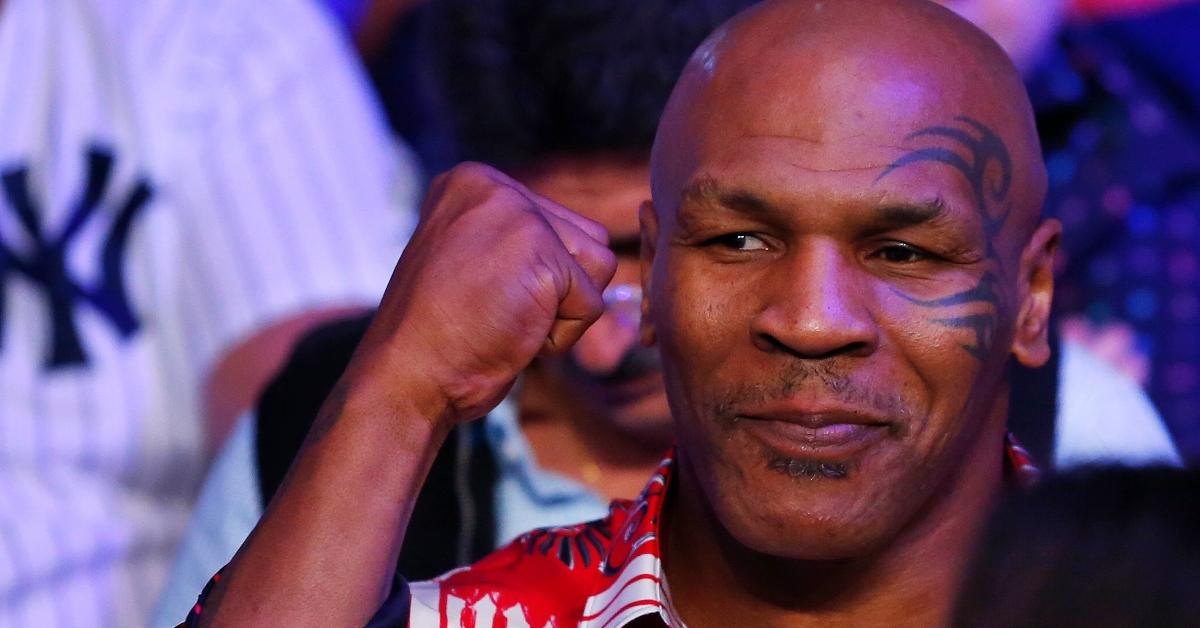 The "baddest man on the planet" is back.
Mike Tyson has been turning heads after posting videos of himself training on Instagram. The boxing legend showed off his power and speed landing a few nasty punches on his trainer. So, is the former heavyweight champion of the world preparing a comeback?
According to the 53-year-old's declaration at the end of the video: "I'm back."
Article continues below advertisement
So, is Mike really training to enter the ring once again? "It may not be over yet," he said during a Facebook livestream. "Anything's possible. I feel unstoppable now. The gods of war have reawakened me, ignited my ego and want me to go to war again. I feel like I'm [young] again."
However, the legendary sports star is not preparing to go toe-to-toe for nine rounds with someone half his age. Instead, he's focused on competing to raise money for charities.
Article continues below advertisement
"I've been working out, I've been trying to get in the ring, I think I'm going to box some exhibitions and get in shape," he revealed to rapper T.I. during an Instagram live chat. "I want to go to the gym and get in shape to be able to box three or four-round exhibitions for some charities and stuff."
Mike's comeback into the ring will certainly be a sports highlight to watch. So, why did he retire in the first place?
Why did Mike Tyson stop fighting?
In 2005, Mike ended his professional boxing career after losing to competitor Kevin McBride. At the time, the boxing legend was dealing with a lot of personal issues, including having to file for bankruptcy (2003). After back-to-back losses, Mike declared that he was done with the sport and set his gloves down.
Article continues below advertisement
"I don't have the guts to be in this sport anymore," he said at the time (via The Guardian). "I'd liked to have continued, but I saw that I was getting beat on. I just don't have this in my heart anymore. I'm not going to disrespect the sport by losing to this calibre of fighter. This is my ending."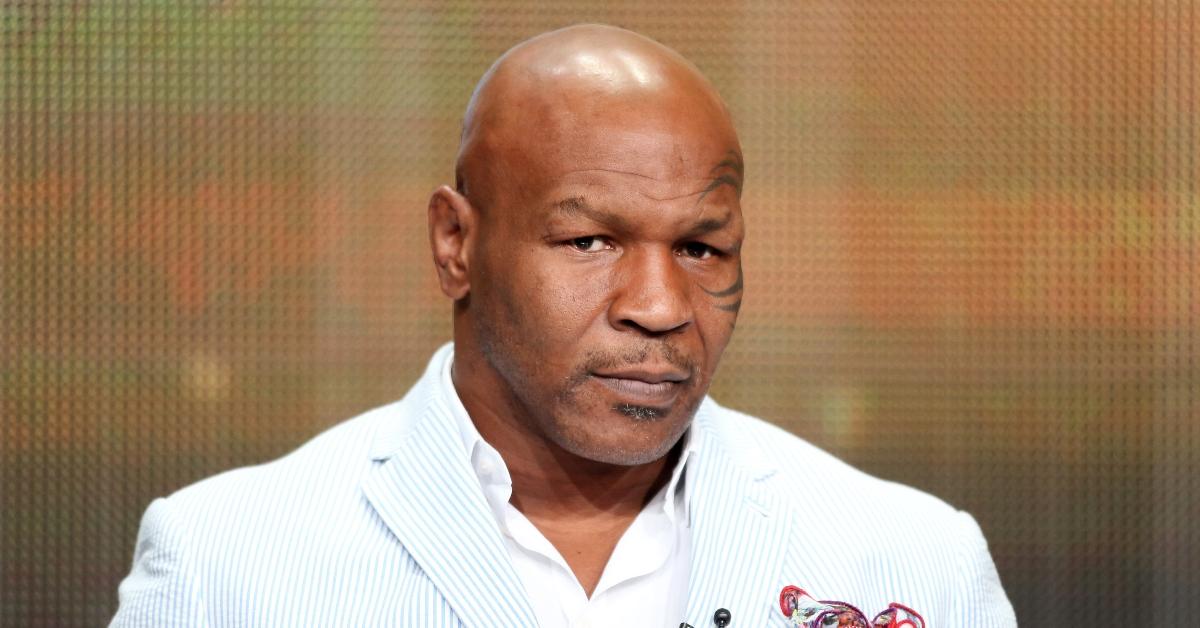 Article continues below advertisement
He continued: "I'm not interested in fighting any more. I hate the smell of a gym. I hate the boxing game. That guy [I used to be] in 1985, 1986, I don't know that guy anymore. I don't have a connection with him anymore. I'm just not that person anymore. I believed that I was still a fighter, but I'm not. I'm washed up."
Could Mike Tyson fight rival Evander Holyfield again?
In 1996, the two squared off, with Evander ultimately walking away with the WBA heavyweight belt. The following year marked one of boxing's biggest matches when the two once again faced-off in a rematch. During the title fight, Mike became so angry that Evander was reportedly headbutting him that he bit the competitor's ear taking off chunks.
Iron Mike was eventually disqualified from the match.
Article continues below advertisement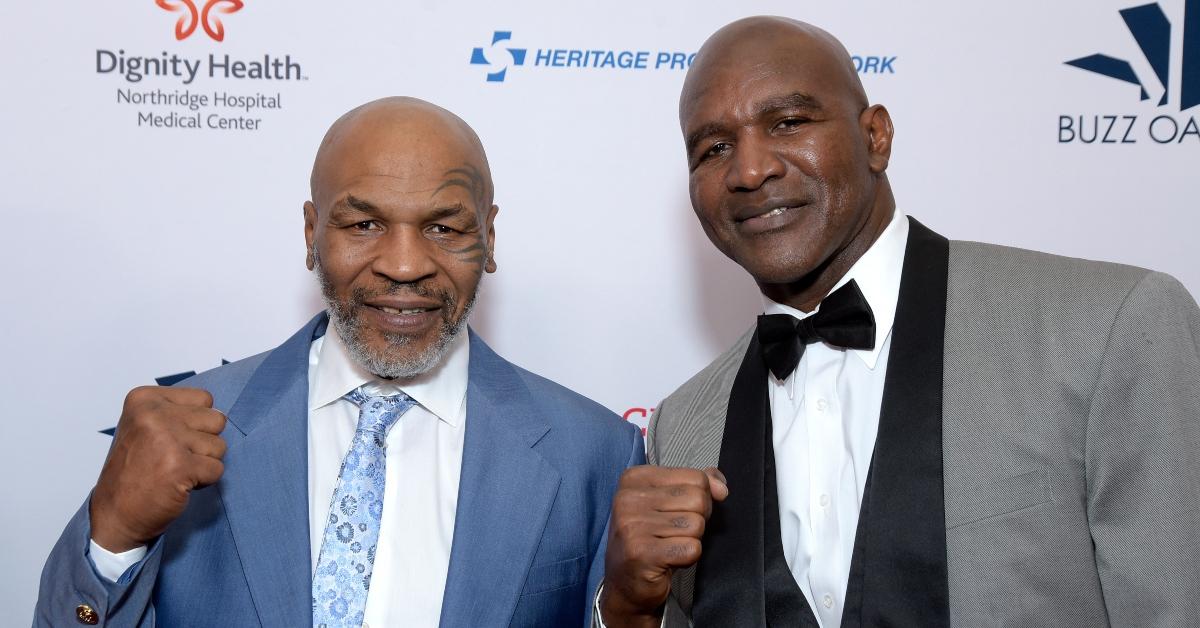 With Evander also announcing his comeback, could these two meet for a third time in the ring? "It wouldn't bother me to do so," the 57-year-old told TMZ Sports. "I'm always thinking that the person who takes care of themselves well, they're the ones that tend to last even though I'm four years older than him." Adding, "It would be no problem."