This 'Love Island UK' Couple Just Called It Quits and We're Not Crying, You Are
Why did Millie Court and Liam Reardon from Season 7 of 'Love Island UK' break up? Viewers think it all goes back to Casa Amor. Details!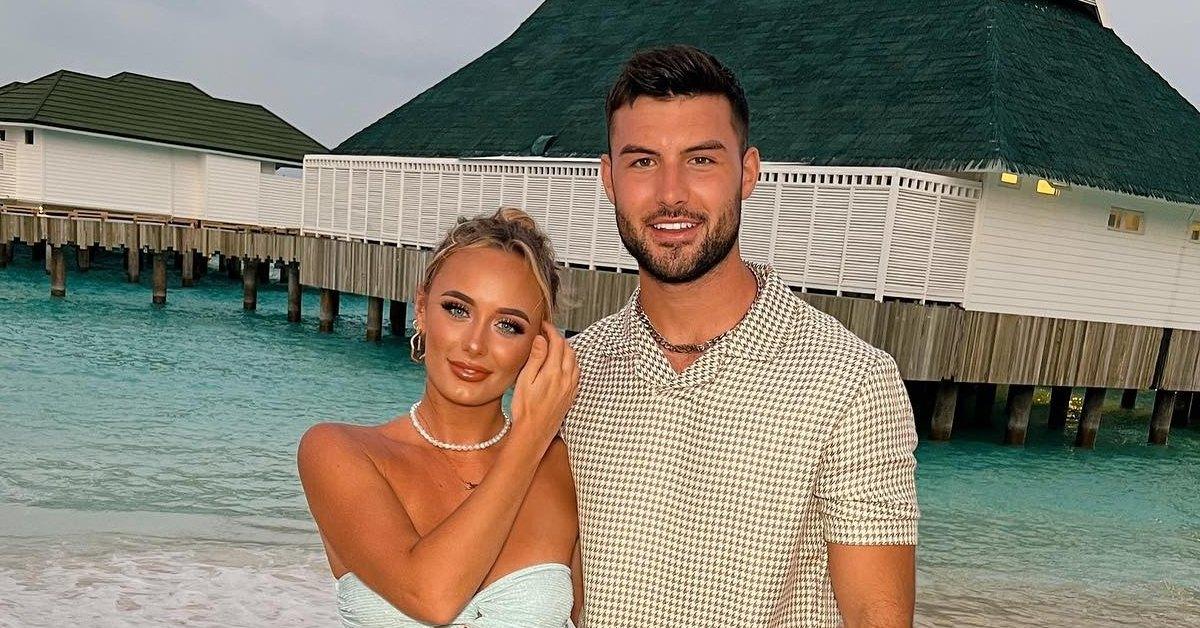 Last year, Love Island UK viewers voted and the majority ruled. After weeks of watching contestants live out their love stories (or lack thereof), only one couple was left standing.
In the Season 7 finale, Millie Court and Liam Reardon left the island with a $50,000 cash prize in tow. Up until recently, all signs showed that the pair was still going strong. However, recent reports confirm there's trouble in paradise. On July 13, the reality TV stars revealed their split. Why did they break up?
Article continues below advertisement
Millie Court and Liam Readon found love in Season 7 of 'Love Island.'
Although Millie and Liam had eyes for one another since day one, Liam's sights eventually shifted to another one of his co-stars. He was caught sharing a kiss with another woman during his stay at Casa Amor, and it seems that wasn't all they shared.
Liam's very public indiscretion stirred up some piping hot tea among the other islanders. Amid the drama, Liam offered Millie an emotional apology which she, in turn, accepted.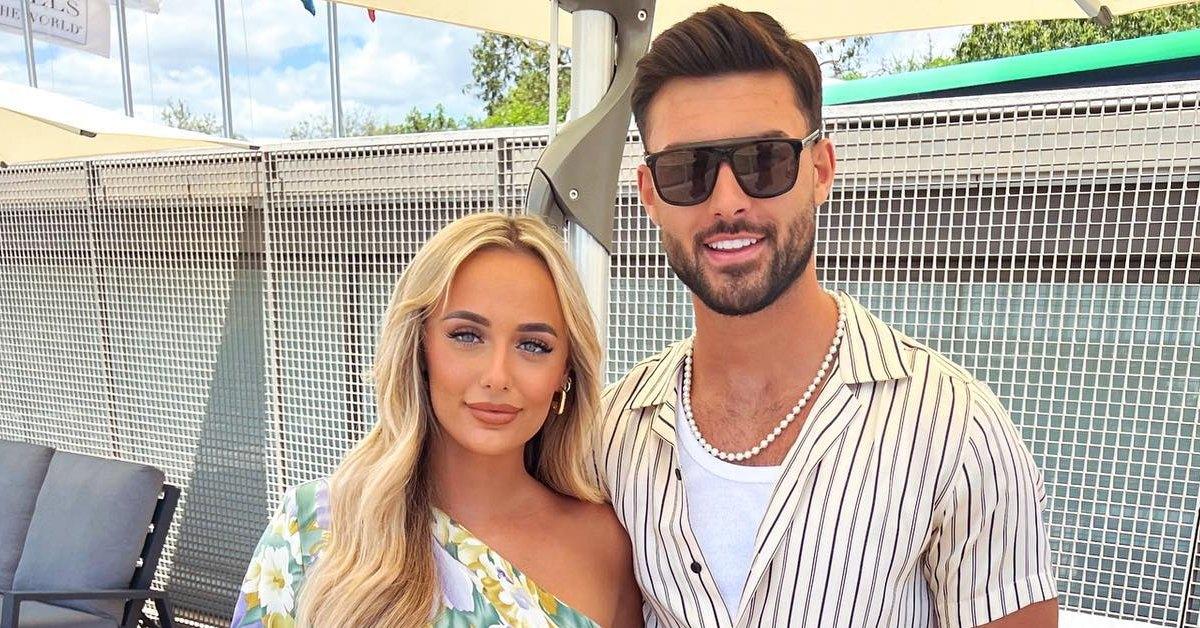 Article continues below advertisement
While Love Island viewers were critical of Millie's decision to take him back, it seemed like she had made the right decision. Late last year, Liam relocated to Essex to be closer to his then-girlfriend.
Sadly, their relationship was short-lived. A year after Season 7's premiere, the ex-couple took to Instagram to announce their breakup.
So, why did Millie Court and Liam Reardon from Season 7 of 'Love Island UK' break up?
In Season 8, we were forced to relive Millie and Liam's Casa Amor controversy vicariously through Jacques O'Neill and Paige Thorne. Many viewers believe that the latter's elimination may have "opened up some old wounds" and ultimately caused their breakup.
One Love Island UK viewer tweeted, "Liam and Millie broke up. This year's Casa Amor must have brought back passed traumas."
However, the couple maintains that their split was amicable.
Article continues below advertisement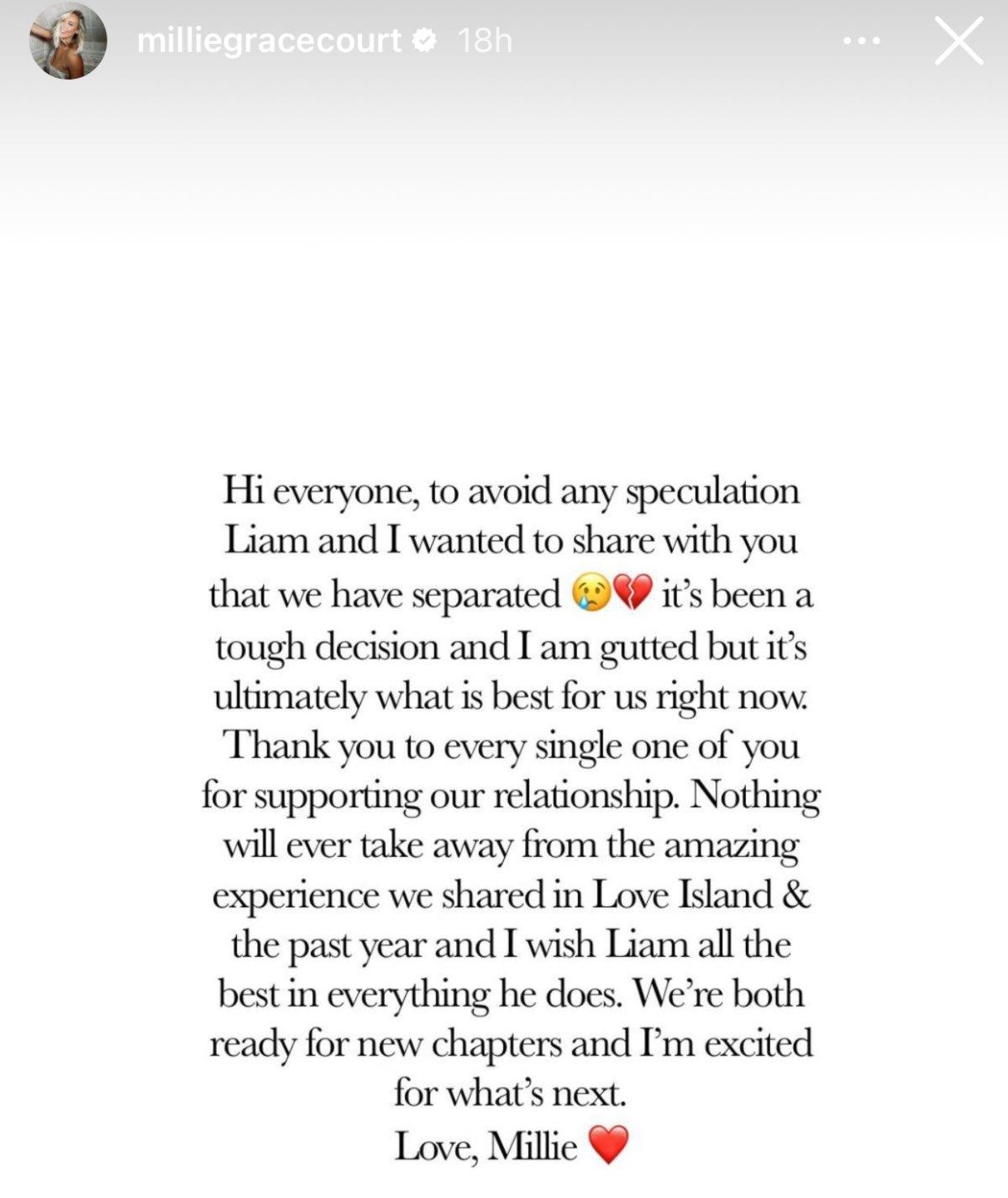 According to their breakup announcement, the two are still on good terms. In separate statements, both Liam and each other wished each other the best.
Millie asserted that she's still her ex's biggest fan. A statement posted to her Instagram story read, "Hi everyone, to avoid any speculation, Liam and I wanted to share with you that we have separated."
Following the announcement, a source told the Daily Mail, "It's been really hard for both Millie and Liam to come to this decision but after weeks of growing apart, they have come to the conclusion it's the best thing for them both."
The insider added, "There has been no drama or wrongdoing and they both still fully support each other and will remain close friends."
Nevertheless, our side eye is strong.