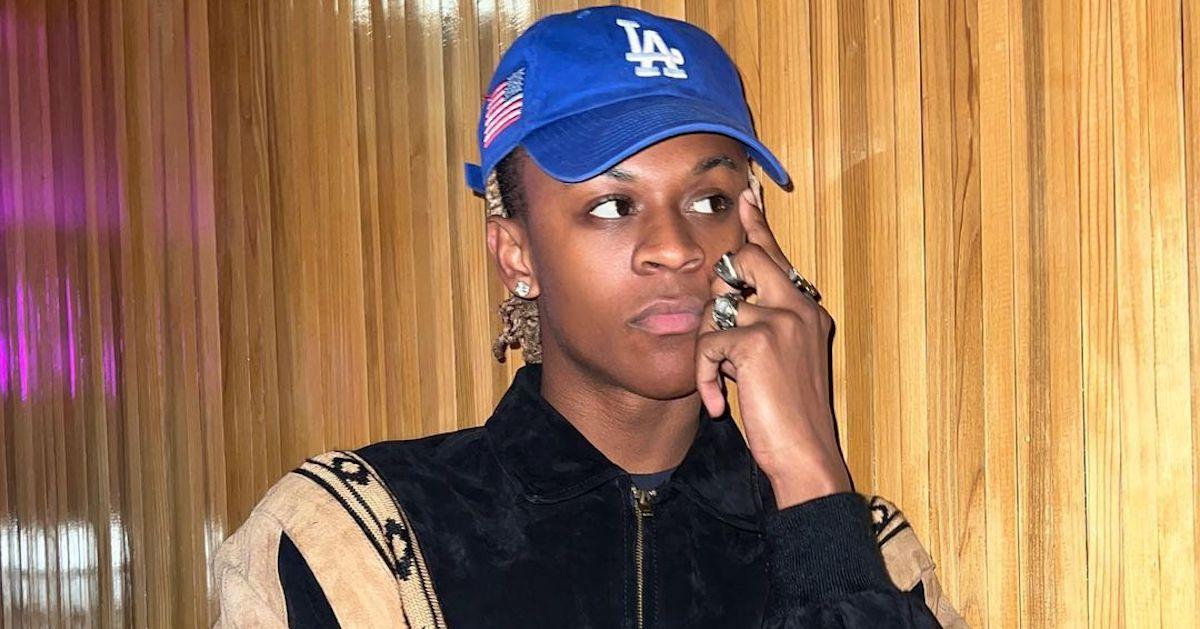 Ebie on How Myles O'Neal's Exit Changed the Group Dynamic on 'Relatively Famous: Ranch Rules' (EXCLUSIVE)
Spoiler alert: This article contains spoilers for Relatively Famous: Ranch Rules.
The celebrity kids on Relatively Famous: Ranch Rules are tasked with completing labor-intensive chores in order to help the staff at Saddleback Ranch get ready to re-open, but not all of stars are up to the challenge.
Since the show debuted in January 2022, teaser clips have revealed that one of the eight stars would be leaving the ranch before the end of their month-long stay. Viewers finally found out who would be departing early on the Jan. 26 episode.
Article continues below advertisement
After realizing that he wasn't enjoying any of the jobs on the show, Myles O'Neal, the son of Shaunie O'Neal and the stepson of Shaquille O'Neal, packed his bags and left the show.
Why exactly did Myles go home? Read on to find out more about his exit, and to learn what his co-star, Ebie, had to say about how it affected the group dynamic.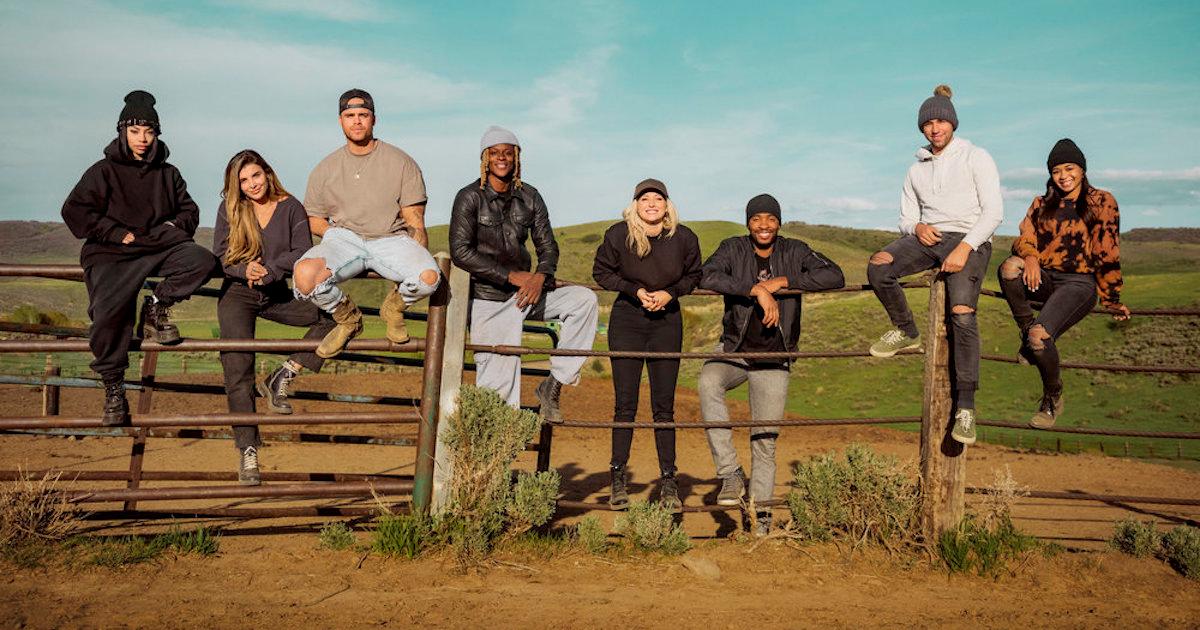 Article continues below advertisement
Why did Myles O'Neal leave 'Relatively Famous: Ranch Rules' early?
Throughout his time on the E! series, Myles made it clear that he wasn't enjoying any of the ranch responsibilities, and that the work was much harder than he expected. While the 24-year-old model did threaten to leave a few times in the early days of filming, he did actually go at the end of the Jan. 26 episode.
Once the stars were tasked with artificially inseminating four cows, a job that Austin Gunn handled pretty much on his own, Myles made his final decision.
"Obviously, we're not ranchers. I definitely was not meant to be in this environment," Myles said during a confessional. "It's just everything man. It's just horrible. It's all horrible, and I don't like it. I don't know how much longer I can deal with it."
As the cast members were hanging out at the ranch house following their task with the cows, Myles removed his microphone.
"I'm done," he said. "I'm not putting my mic back on."
Article continues below advertisement
Several hours later, Austin and Myles had a conversation without their microphones on. When a producer told the two that they had to put them back on in order to be on camera, Myles refused.
"I'm not putting my mic back on, so ..." he continued. "You can try, but I'm not doing it."
When a producer approached Myles, Shaq's stepson continued to say no. Meanwhile, Austin became emotional because his mom had surgery earlier that day.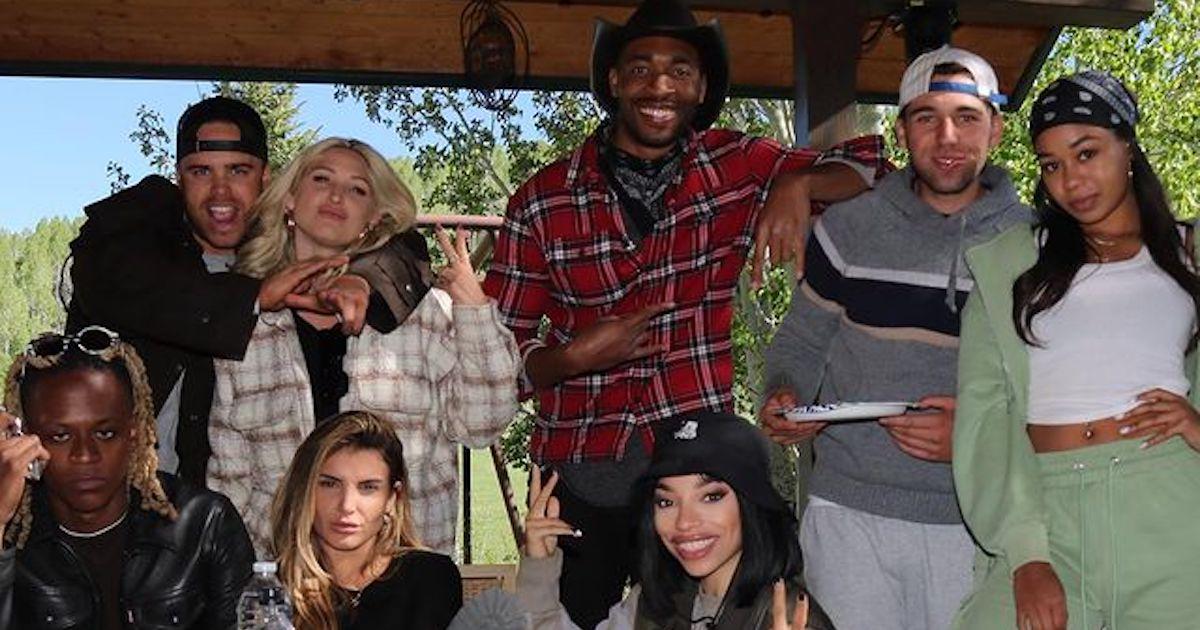 Article continues below advertisement
Myles noted that they could have conversations off-camera, without the microphones on. A few of his other co-stars disagreed.
"We are on a show. We agreed to be filmed, pretty much 24/7, and there are rules that are in place, like being mic'd," Myles' co-star, Jasmin Lawrence, said in her own confessional. "I feel like most of Myles' frustrations really revolve around production."
In the kitchen at the ranch, Myles noticed a device in the corner of the room. He soon realized that he had been filmed the entire time, even though his microphone was off.
"I'm tired of this s--t. F--k that," he reacted, before he yelled to speak to a specific producer.
Article continues below advertisement
While Myles has been on reality TV before, he said that the Relatively Famous experience was far different than he was anticipating.
"I understand I have to put a mic on, but I'm used to a different type of set life," he said.
Text then appeared on the screen to confirm that Myles left the series.
"Myles did not continue with the show after tonight's events," it read, much to nobody's surprise.
Article continues below advertisement
Though fans had been expecting that Myles would be the one to leave early, his decision to exit greatly affected the rest of the group. While speaking with Distractify, his co-star Ebie said that his absence left a void in the group.
"Honestly, it did shift the dynamic a lot," she said. "A lot of us were sad, and it was also just a missing piece of energy."
Myles was the only one to go home prematurely, but Ebie shared that it had a huge impact on the rest of the group. It took everyone "a minute" to get used to the change. She also noted that Myles' departure really affected Redmond and Harry, who had grown very close with the model.
Once they adjusted, they had to go back to their work on the ranch.
"We had to focus on finishing the jobs that we came here to do," she added.
Article continues below advertisement
Will another celebrity kid fill in for Myles on 'Relatively Famous: Ranch Rules'?
Now that viewers have confirmation that Myles was the one who left the show early, some may be wondering if another celebrity offspring will be headed to the ranch to take his place.
The stars themselves were also curious about whether his spot would be filled by another famous kid.
"When he left, I wondered if they would bring in somebody new," Ebie said. "I thought that would have been so cool."
The model was not replaced in the cast, and the seven remaining group members continued their work on the Saddleback Ranch without an extra pair of hands.
Relatively Famous: Ranch Rules airs on Wednesdays at 9 p.m. EST on E!.