Here's Why 'The Vampire Diaries' Lost Its Beloved Protagonist Mid-Series
Nina Dobrev's Elena left 'The Vampire Diaries' after Season 6. Here's why she chose not to continue on the CW show until its end.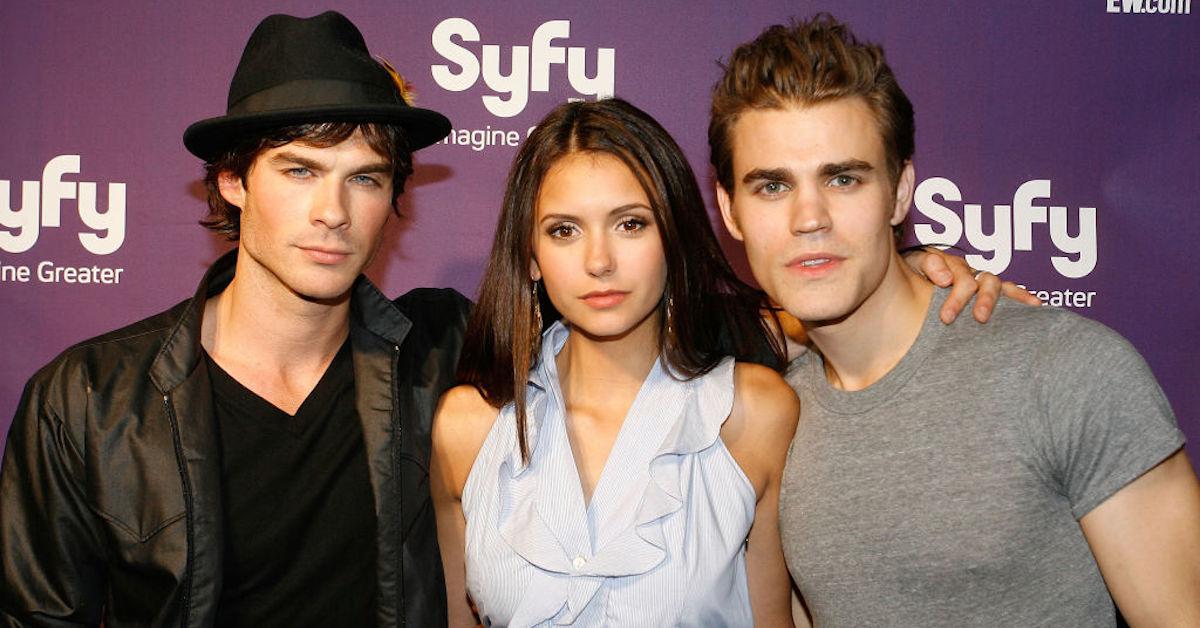 When The Vampire Diaries first premiered on the CW, many people assumed it was a kitschy knockoff of the Twilight movies, but boy, were they wrong about that!
Based on L.J. Smith's popular book series of the same name, the show went on to become one of the most-watched series on the CW, running for eight seasons and gaining a loyal fanbase.
Article continues below advertisement
The show had such devoted fans that it even managed to weather Elena (Nina Dobrev), the series's protagonist, leaving The Vampire Diaries after Season 6.
At the time, there were plenty of rumors about money disputes and Nina not getting along with ex-boyfriend and co-star Ian Somerhalder, but exactly why did Nina leave the extremely successful series before it ended?
Article continues below advertisement
Why did Nina Dobrev leave 'The Vampire Diaries'?
The Vampire Diaries revolves around Elena, a young girl who loses both her parents in a tragic accident and eventually falls in love with a 162-year-old vampire called Stefan Salvatore (Paul Wesley). Actress Nina Dobrev was only 20 years old when she signed on to the show as Elena Gilbert but six seasons later, she surprised fans when she opted not to sign on for Season 7.
Fans were gutted about losing a beloved character who had been on The Vampire Diaries since day one and there was immediately tons of speculation about why the actress had decided to leave. Many thought it had to do with her recent breakup from co-star Ian Somerhalder, who played Damon.
Others assumed it was because the actress wanted more money.
Article continues below advertisement
But Nina cleared things up with a farewell Instagram post where she said her goodbyes to the show, her co-stars, and the crew. Nina explained to fans that she "always knew [she] wanted Elena's story to be a six-season adventure." In that time, Elena had "the journey of a lifetime," including two epic loves, and the actress herself made "best friends … and built an extended family [she] will love forever."
Article continues below advertisement
Following her emotional post, Nina detailed her reasons for leaving the show in an interview with Self Magazine. She said that since she had started on the show as a young 20-year-old, she wanted to continue her growth as an actress outside of the show. She also wanted to make sure that after spending six years as Elena, she wouldn't be typecast by the industry, which is a common fear among actors who play the same role for a long time.
Since leaving Vampire Diaries, Nina has gone on to appear on TV shows like the CBS sitcom Fam and Comedy Central's Workaholics. Nina has also starred in movies like xXx: Return of Xander Cage with actor Vin Diesel, and in a remake of Flatliners with Ellen Page. The actress even made an appearance in Drake's music video for the song "I'm Upset."
Article continues below advertisement
Nina made one last appearance on 'The Vampire Diaries.'
Nina did briefly return to The Vampire Diaries for the series finale as both Elena and her evil doppelgänger Katherine. In an interview with Entertainment Weekly, Nina shared her thoughts on the show's finale: "I am satisfied with the way the show ends — the fact that Elena finds peace and becomes human, which is what she always wanted."
It's always tough for fans and actors alike when a beloved show ends. Despite not having been on for the final two seasons, Nina was still emotional about the finale. "I cried during a lot of moments," she said. "I cried at the end when I read that Elena was writing in the diary again, when Elena basically says the same sentence that I did in the pilot eight years ago."