Matthew Davis Is in Hot Water With 'Vampire Diaries' Fans
It looks like 2020 has been a rough year for 'Vampire Diaries' and 'Legacies' star Matthew Davis, but what did he do now that's causing his cancellation?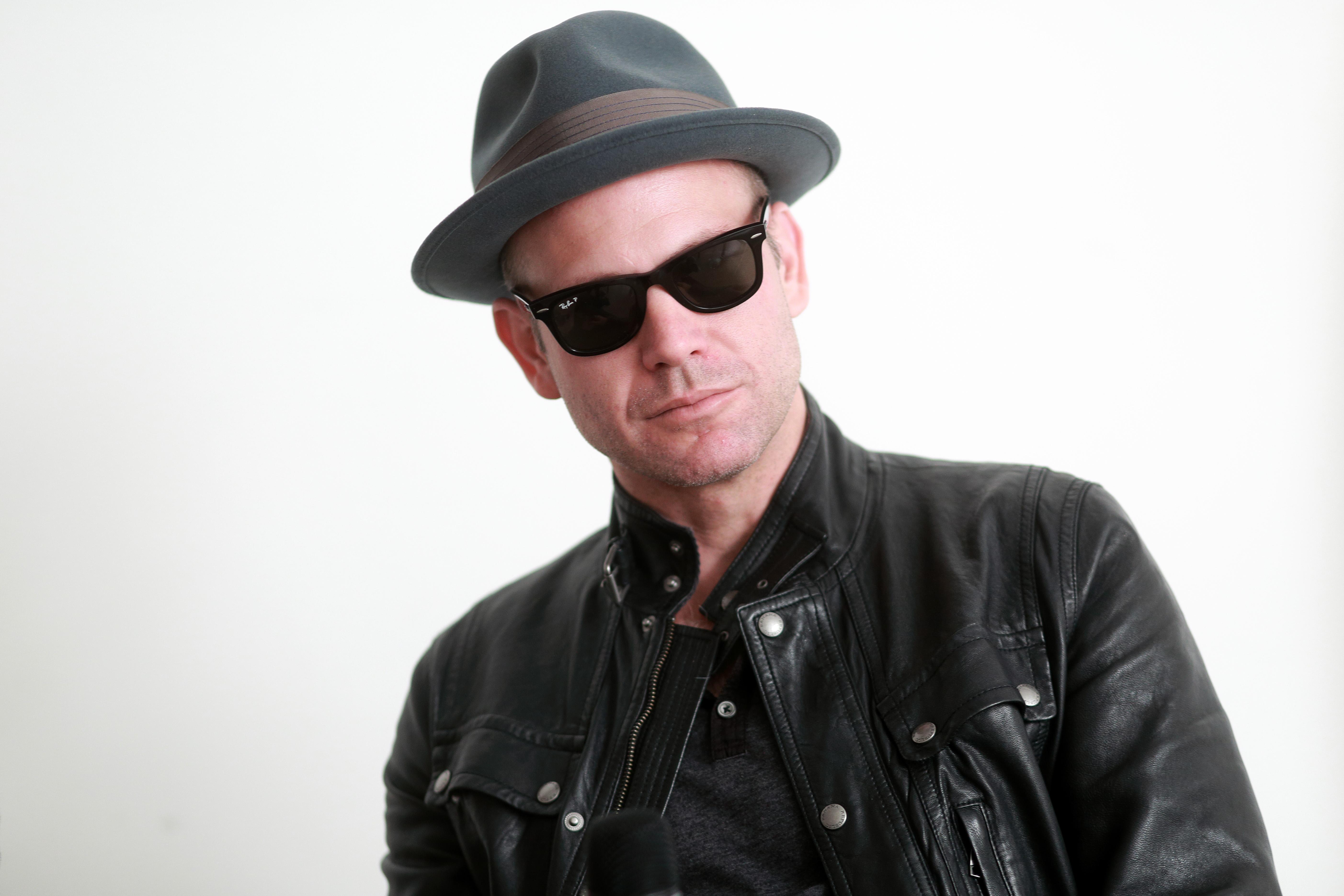 We can all agree that there's been a lot of division in 2020. Families and friends alike have seen politics become a reason to fight, and we'd be hard-pressed to find someone who would say that this isn't the most divisive election in recent American history. And while some tend to keep their political thoughts offline, others have been loud and clear about where they stand this election cycle.
Article continues below advertisement
Matthew Davis is one such actor who has been using his online presence to share some thoughts. But what exactly has Matthew done and said that's caused so many Vampire Diaries and Legacies fans to call for his cancellation?
What did Matthew Davis do? He had some choice words for a former costar.
On the night of the vice presidential debate, Oct. 7, Vampire Diaries star Matthew Davis took to Twitter to say, "It would be nice if the moderator would stop interrupting Pence and let him finish his point."
To which his former Vampire Diaries costar Paul Wesley responded, "It would also be nice if pence answered the question he was originally asked rather than deflecting."
Article continues below advertisement
That apparently didn't sit well with Matthew, who quote tweeted him to add, "Paul likes to vote for criminals and losers, just like he did in 2016. Your opinion on the matter carries little weight as far as I'm concerned. Next."
Paul responded back to say, "You're mistaken! I didn't vote for trump in 2016!"
Matthew has since deleted his tweets.
Article continues below advertisement
Matthew has gotten into some trouble this year with fans and costars alike.
The exchange surprised some Legacies fans, who hadn't realized that the show's star appeared to be a Trump supporter, but for other fans, it just added to an already long list of grievances they have with him. In April, #matthewdavisisoverparty trended due to some actions on Twitter that many deemed racist and xenophobic.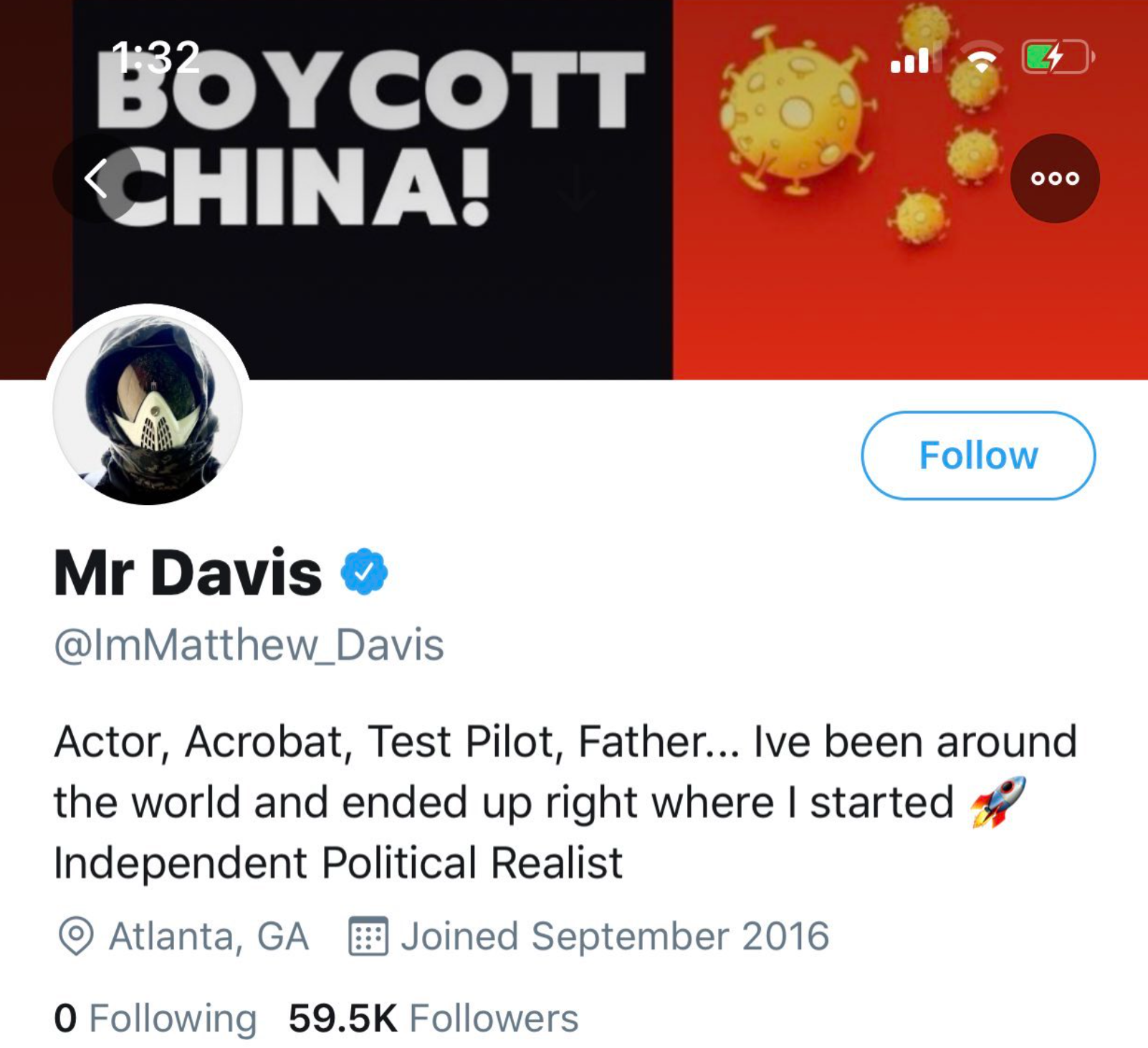 Article continues below advertisement
He used two different headers on Twitter, one which read "BOYCOTT CHINA!" alongside a cartoon drawing of COVID-19 particles, seeming to play into Trump's comments on COVID-19 being the "China virus" and his attempt to blame China for the virus's destruction. The other image showed the Grim Reaper with a Chinese flag on him, as he knocked on a door which read "World."
When fans took issue with the images, he tweeted in response about holding "China accountable for the worst pandemic in over 100 years."
Shortly afterwards, his Legacies costar Kaylee Bryant tweeted, "Hi! My Mom is white and my Dad is Asian. My mom (we now assume) got COVID 19 earlier this year (thankfully she fully recovered) and my Dad is/has been completely healthy. Unlike some humans, this virus is not racist. Please, be kind, and don't assume this is a 'Chinese Virus.'"
Article continues below advertisement
She followed it up with another tweet saying, "I have to ask the people who do call it the 'Chinese Virus' do you also refer to the bubonic plague as the 'Chinese Bacteria'? This language provokes xenophobia."
Article continues below advertisement
Since his interaction with Paul, Matthew has tweeted further to clarify where he stands.
Matthew tweeted following his back-and-forth with Paul, saying "the hate I've been receiving for well over a year now has crossed a line I can no longer ignore."
He clarified his political stance, writing, "For the record: I'm a social libertarian. Which means I don't give a f--k about what you do in your private time. So long as you don't hurt others, It's your life. [I'm] also a free market fiscal conservative who wants more restrained spending from our government."
Article continues below advertisement
"What I am NOT: is a racist, bigot, xenophobic, transphobic, homophobic, white supremacist, pedophile," he continued. "All vile names I've been called by those on the Tolerant Left. Anyone who knows me knows these slanderous and despicable accusations are flagrantly untrue."
He also explained more specifically why he supports Donald Trump, writing, "I support this admin as a repudiation of the malignant Left's embrace of Marxist ideology which currently manifests as Mob Cancel Culture."