Why Did Ron Howard Leave 'Happy Days' 40 Years Ago?
'Happy Days' was one of the best classic TV shows, but years after it went off air, people still wonder why Ron Howard left the series.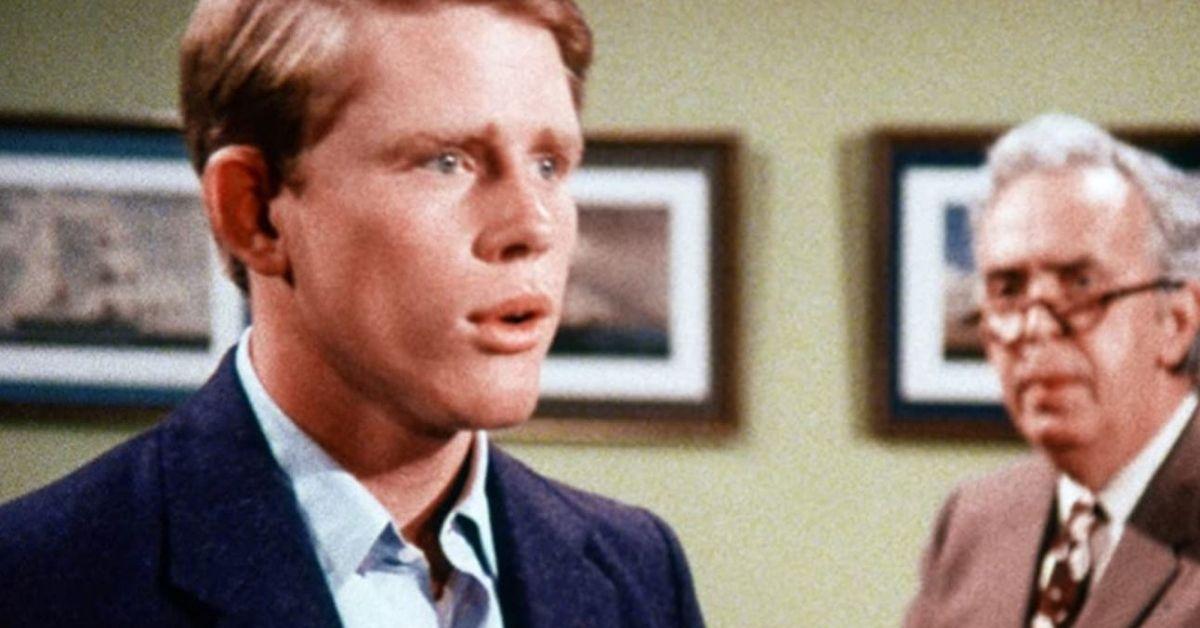 There are some television shows that become hits almost as quickly as they hit the air. The right mix of characters, casting, and storyline all make viewers keep coming back episode after episode. These shows become popular, staying on air for a long time and that falls into jeopardy when one of the cast members leave.
Article continues below advertisement
Why did Richie Cunningham, aka Ron Howard, leave 'Happy Days'?
Ron Howard was already a known name when he joined the Happy Days cast in 1974. He first rose to fame as a child actor by playing Opie Taylor, the son of Sheriff Andy Taylor, in the sitcom The Andy Griffith Show in 1960. He was a part of that show for eight years before it went off air, so fans were thrilled to see him join a new show.
Article continues below advertisement
And the show took off! Following a family who live in Milwaukee, Wis., teenager Richie Cunningham, played by Ron Howard, was the focus of the show. His dad, Howard (Tom Bosley), owned a hardware store and his mom, Marion (Marion Ross), was a homemaker, something super traditional at the time.
Also included in the show was his younger sister, Joanie (Erin Moran), and his older brother Chuck (Gavan O'Herlihy) — though he wasn't in the show very long. Of course, his best friend, Fonzie (Henry Winkler), was featured as well.
Article continues below advertisement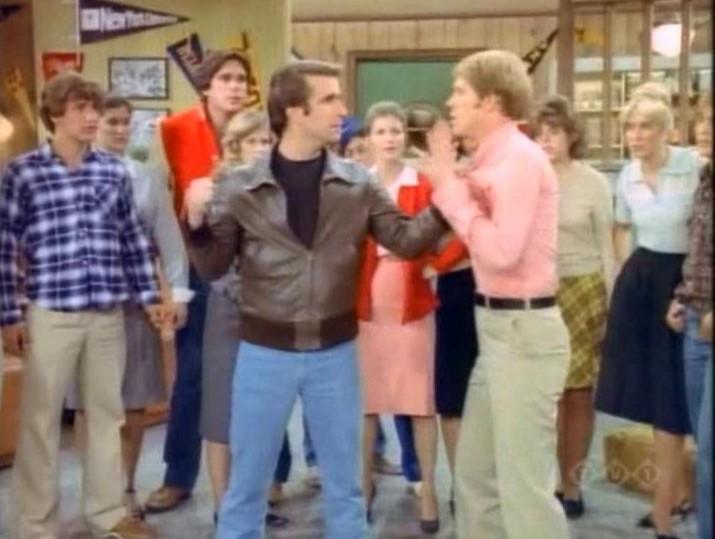 The earlier seasons focused mostly on Richie and his friends, but the audience really loved Fonzie so more storylines were added to allow him to be on screen more — and executives almost changed the name of the show entirely. This almost resulted in Ron leaving the show at that time. Years later he told Entertainment Tonight about their potential change.
Article continues below advertisement
"They did come to me and said, 'Well the network would kind of like to change the name of the show to Fonzie's Happy Days.' And I said, 'Well, I don't think I wanna be in that show. I wanna be in Happy Days and I think Henry should have, you know, every opportunity to do everything -- that's fantastic -- but you know, I signed on for this other thing and I just really don't wanna do that. I think I'd go back to film school,'" Ron explained to the publication in 2019.
"The one producer who wasn't there was Garry Marshall," he continued. "In fact, he was standing outside and he said, 'How'd that go in there?' And I said, 'Well, I don't wanna upset everybody and disappoint everybody, and I love Henry and I love the show, but I just, I just don't feel good about that.' And he said, 'It's not gonna happen then.' And that was that."
Article continues below advertisement
Executives ultimately decided not to go that direction, and Richie was still a large focus of the show — until Ron Howard decided it was time to leave the show anyway.
Article continues below advertisement
The television show Happy Days, which ran on ABC, was on the air for 11 seasons, but after Season 7, Ron Howard, aka Richie Cunningham, left the show in 1980. At the time, he was around 26 years old and decided it was time to put down his role of Richie so he could focus on his directing career.
His interest in this direction of entertainment came as he was working on Happy Days where he was also in the roles of director, producer, and writer of the show.
His decision to leave to pursue directing worked out well for him in the end. He has since gone on to direct Splash, Willow, Backdraft, Parenthood, Apollo 13, A Beautiful Mind, Cinderella Man, The Da Vinci Code, Frost/Nixon, and countless more.
His next film, Hillbilly Elegy, is due out on Netflix on Nov. 24.