Why Did Stavros Halkias Leave the 'Cum Town' Podcast? Listeners Have Questions
The world of podcasts is filled with countless voices vying for a slice of the listenership pie. Whether it be politics, true crime, gossip, or just pure comedy, it's really no exaggeration to say that there is a podcast out there for everyone.
One particular podcast that has captivated the attention of millions of listeners is Cum Town, the hilarious comedy show hosted by Stavros Halkias, Nick Mullen, and Adam Friedland.
Article continues below advertisement
Ever since 2016, the trio have been entertaining their listeners across hundreds of episodes of bellyache-inducing laughter. However, things appear to have changed drastically as of late, with Stavros announcing that he is no longer taking part in Cum Town.
With that being said, why did Stavros leave Cum Town? Let's unpack all of the known details.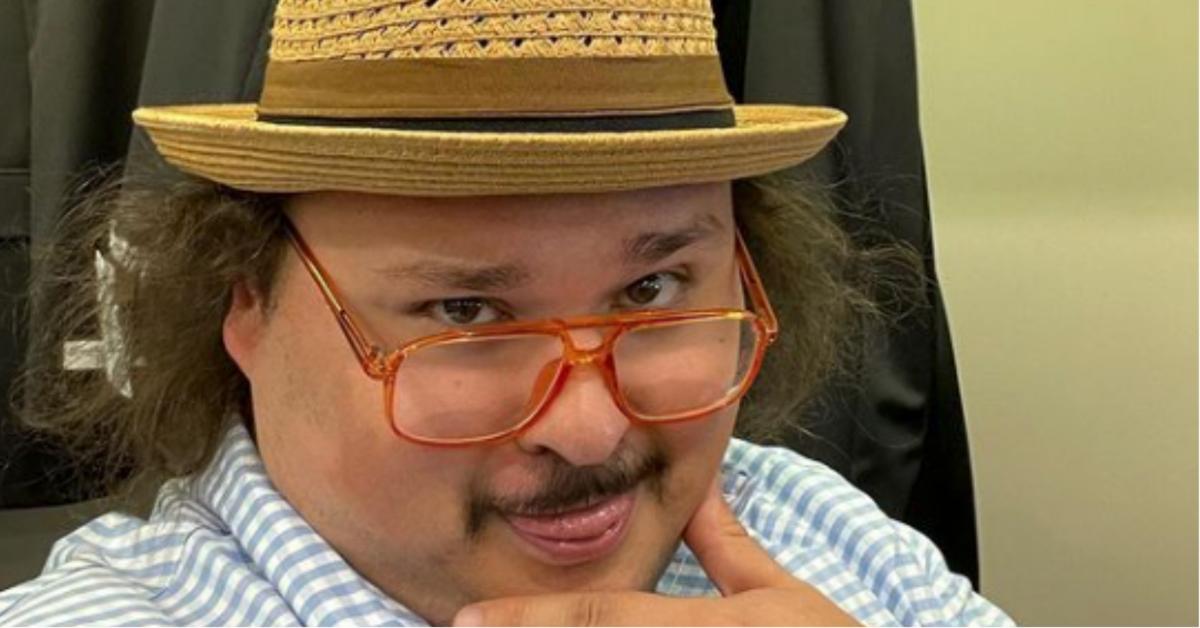 Article continues below advertisement
Why did Stavros decide to leave 'Cum Town'?
On June 25, 2022, Stavros took to social media with the shocking announcement that his time as a part of the Cum Town crew was no more.
"Wanted to let everyone know that I'm not a part of 'Cum Town' anymore," he led off the surprising message by saying.
The comedian went on to add, "As much as we joked about hating the fans and the podcast itself, the show changed my life and I'll always be grateful for that. Thanks to everyone who listened/subscribed/supported the show, it meant a lot! I'm sad my involvement in the pod is over but I'm also really excited for the future. I'm working on a couple things I can't wait to share. Love ya, thanks for everything."
Article continues below advertisement
Although Stavros did not give a specific reason for his departure in that message, frequent Cum Town listeners likely caught his subtle hints about this massive decision in recent podcasts. Leading up to the release of his independent comedy special, Live at the Lodge Room, Stavros mentioned on different occasions during podcast episodes as of late that he would be focusing on his own career and not Cum Town going forward.
Article continues below advertisement
Is 'Cum Town' canceled now that Stavros is gone?
Despite announcing his departure from the show, Stavros did not say that Cum Town would be coming to an end entirely. Instead, it's likely that Stavros's co-hosts Nick and Adam will step up to continue the podcast without him. Having helmed programs individually in the past when Stavros was absent, Nick seems more than capable of handling running Cum Town without his comedic buddy. It's currently unclear if Nick and Adam are entertaining the idea of bringing on a new third host as time goes on.
When Stavros announced his departure, Nick took to Twitter to write, "A heartfelt bon voyage to @stavvybaby, off to bigger and better things. Cumeatsoner Gordon will live in my heart forever."
Adam wrote his own farewell message too: "Best of luck to my brother in Christ. So appreciative of these last 6 years. Gonna miss the hell out of you on the show."
Given the tone of Adam's goodbye message to his co-host, it seems as though Cum Town will live on for the foreseeable future, sans Stavros.