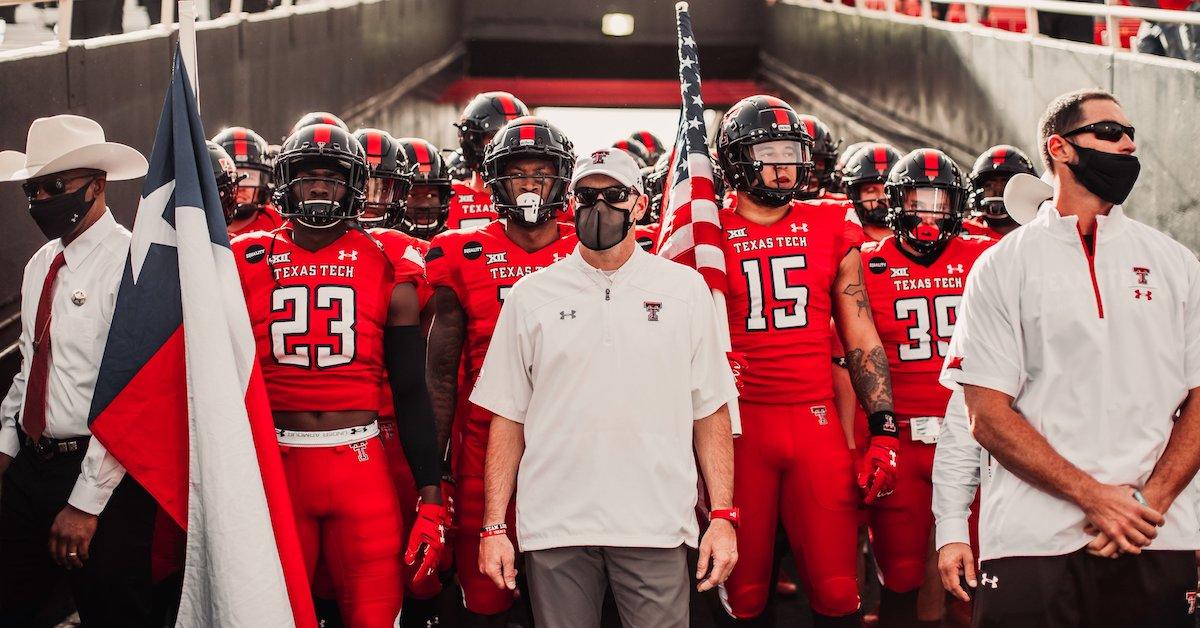 Why Did Texas Tech Fire Coach Matt Wells? There Might Be More to the Story
After reaching a 13-17 record, Texas Tech has decided to fire their head coach, Matt Wells. Before his coaching days, Matt played on the field himself as a quarterback. He also worked at Utah State University as the offensive coordinator and head coach before moving to Texas Tech. In both 2013 and 2018, Matt was awarded the title of Mountain West Conference Coach of the Year. So why was he fired?
Article continues below advertisement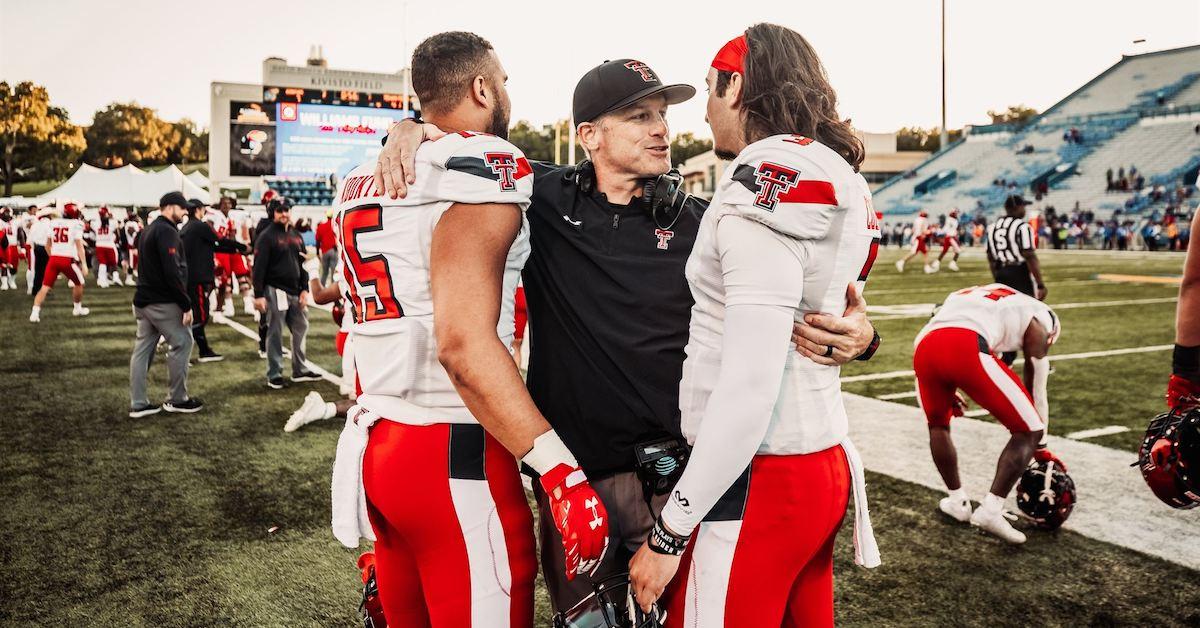 Why did Texas Tech fire Coach Matt Wells?
The Red Raiders are the Texas Tech football team and last Saturday, they lost their game against Kansas State. Athletic Director, Kirby Hocutt, revealed that witnessing this loss was enough to come to the conclusion that Coach Matt Wells needed to be fired. According to ESPN, he said that Matt was surprised at the news and "didn't agree with the decision."
Article continues below advertisement
For Kirby, letting Matt go was the only thing that made sense. He explained, "There's really no ideal time to make a decision like this. Just given where we were, when we looked at the full body of work in the program collectively, we felt it was inevitable." News of Matt's firing has spread like literal wildfire.
Article continues below advertisement
Who will be taking over as head coach?
Sonny Cumbie will be taking over as interim coach for the Texas Tech Red Raiders for now. During Sonny's own personal football career, he played quarterback for Texas Tech between 2000 and 2004. From 2009 to 2013, he served as an assistant, and this year he was working as an offensive coordinator. Kirby settled on his choice of Sonny as interim coach for valid reasons.
He explained, "We need somebody with that determination, knowledge, and ability to get this program to that next level. We haven't been there in quite some time. We all know it. We get frustrated because we know what we're capable of. We're not going to back away. I get people that will talk to me about, 'Hey, you use the word elite.' You know what? Yeah, dang right we want to be elite."
Article continues below advertisement
With his decision to place Sonny in charge as interim coach, it's possible what he's hoping for will come to fruition.
Article continues below advertisement
Is there more to the story about Matt Wells losing his job?
In mid-October, 2021, Matt Wells was talking in an interview setting about all things football-related. They tossed him an easy question on his favorite part about living in Lubbock, Texas. Instead of responding with remarks about his favorite sites to see, restaurants to eat at, or interesting views in nature to explore, he ended up mumbling over his words without ever really answering the question.
The cringe worthy video has been dubbed as being one of the most uncomfortable interview moments to watch by users on Twitter. According to Heartland College Sports, some believe Matt's lack of interest in his football town might've had an impact on his job loss.
Article continues below advertisement
What's next for the Texas Tech Red Raiders?
Now that the Texas Tech Red Raiders have Sonny Cumbie as their interim coach, things might be looking a lot different for them and their football games moving forward. Their next four upcoming games will be against Oklahoma, Iowa State, Oklahoma State, and Baylor. If their scores improve, the world will know it's due to the fact that they're finally receiving the level of coaching they've needed.