The Truth About Tori Spelling's Inheritance: Why She Only Got $800,000
The passing of Aaron Spelling came at a rocky time during Tori Spelling's life — her mother has since implied the drama may have played a role in her meager inheritance.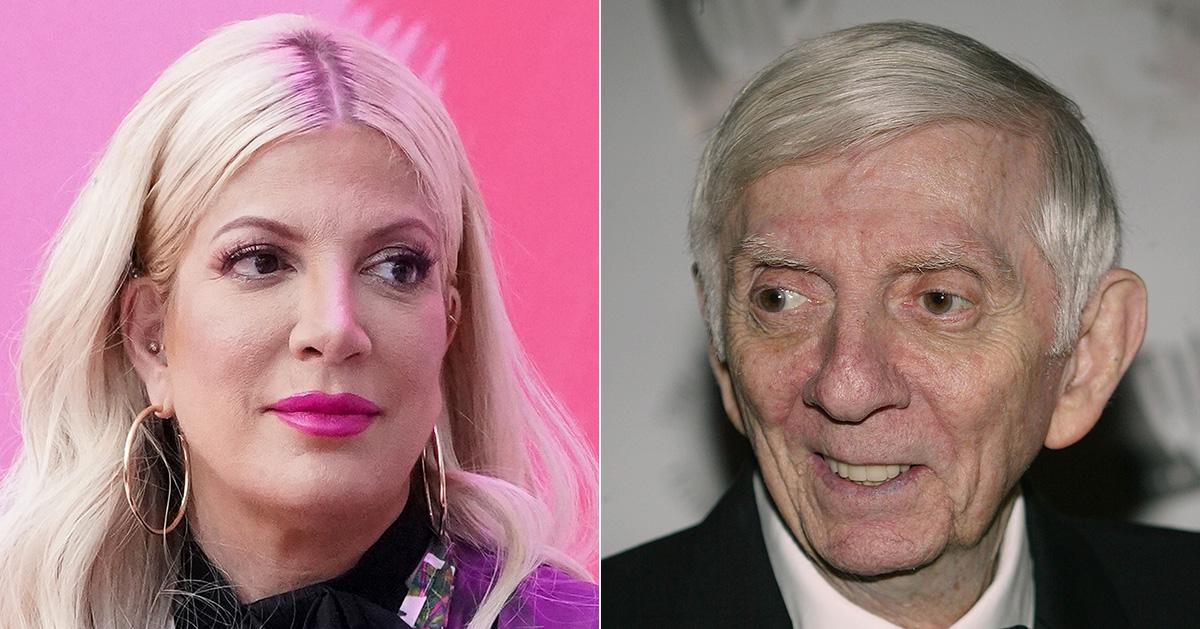 What to Know:
Tori Spelling inherited a relatively small amount of money from her father, Aaron Spelling, when he died in 2006.
Her mother, Candy Spelling, has implied that Tori's spending habits were a factor in the size of her inheritance.
Aaron's passing and Tori's estrangement from her mother came during a tumultuous time in Tori's life.
Tori and her mother have since reconciled and Candy has said that she will always be there for her daughter financially.
For decades, the idea of "rags to riches" has been popular in Hollywood, as evidenced by not only the stories being told but also the people being championed.
Tori Spelling may be our most telling example of the opposite: She went to from living in one of LA's most luxurious mansions (complete with its own Wikipedia page and, yes, a room dedicated just to gift wrapping) to being spotted staying a supposedly cheap motel with her five kids amidst rumors of a split from her husband of 18 years, Dean McDermott.
Article continues below advertisement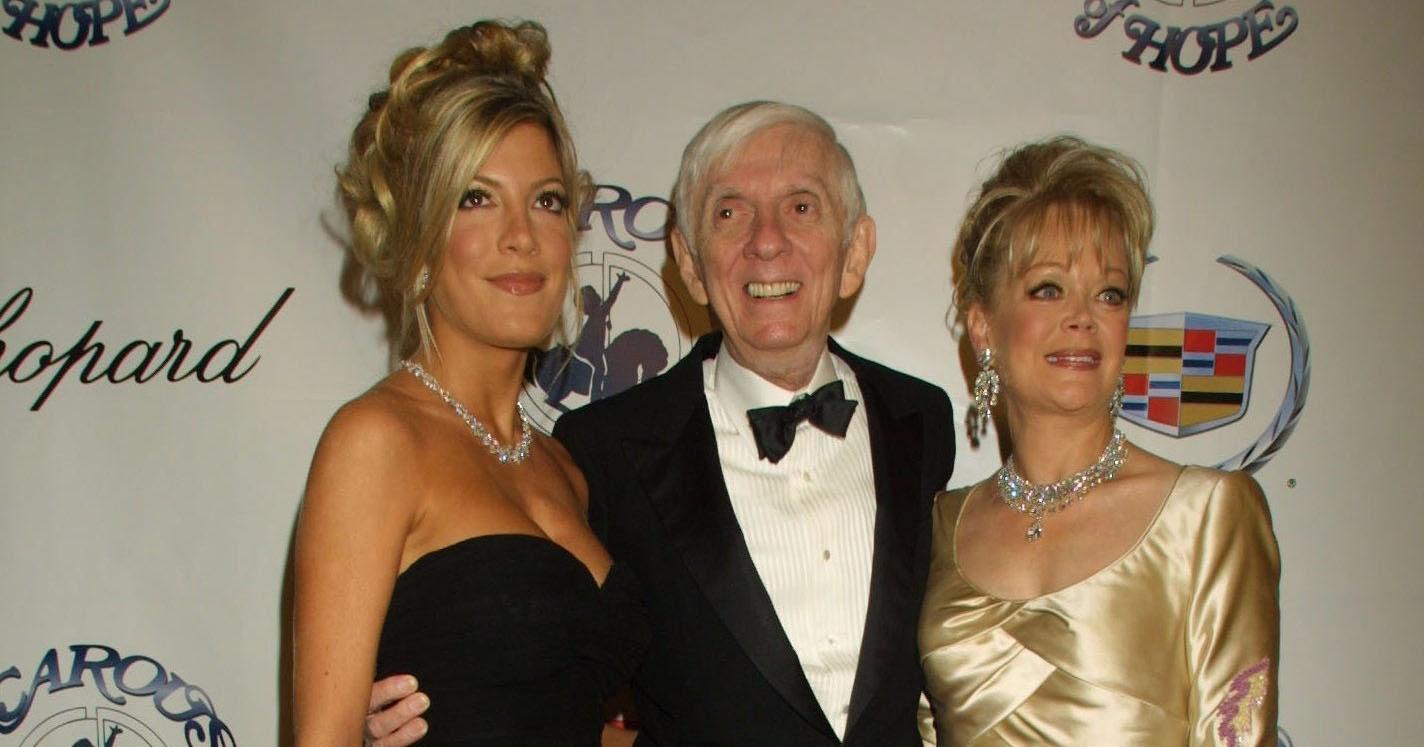 Despite being a working actress for decades and writing five memoirs (so far!), Tori's financial instability seems to largely stem back to her father's 2006 death; when Aaron Spelling died, many expected Tori to inherit a sizeable chunk of her father's reported $500 million estate.
Instead, she and her brother, Randy, each only took home $800,000 — leaving many wondering why she didn't inherit more of her father's wealth.
Why didn't Tori Spelling inherit more money?
While the relatively small amount came as a surprise to fans (and — let's be honest — nosy looky-loos and haters, too), it wasn't exactly shocking to Tori, who said she had a conversation with her father prior to his passing about what was written in his will.
Article continues below advertisement
"I didn't want him to think that I was asking him for the money, or even talking about something so morbid as when he would pass. But it was a conversation I needed to have … for myself and for my brother," she told Good Morning America in 2008, calling the conversation "hard" and admitting to feeling some guilt about the entire situation.
She continued, "We had lunch and he said, 'You're gonne be OK. I made sure. You're getting just under a million.'"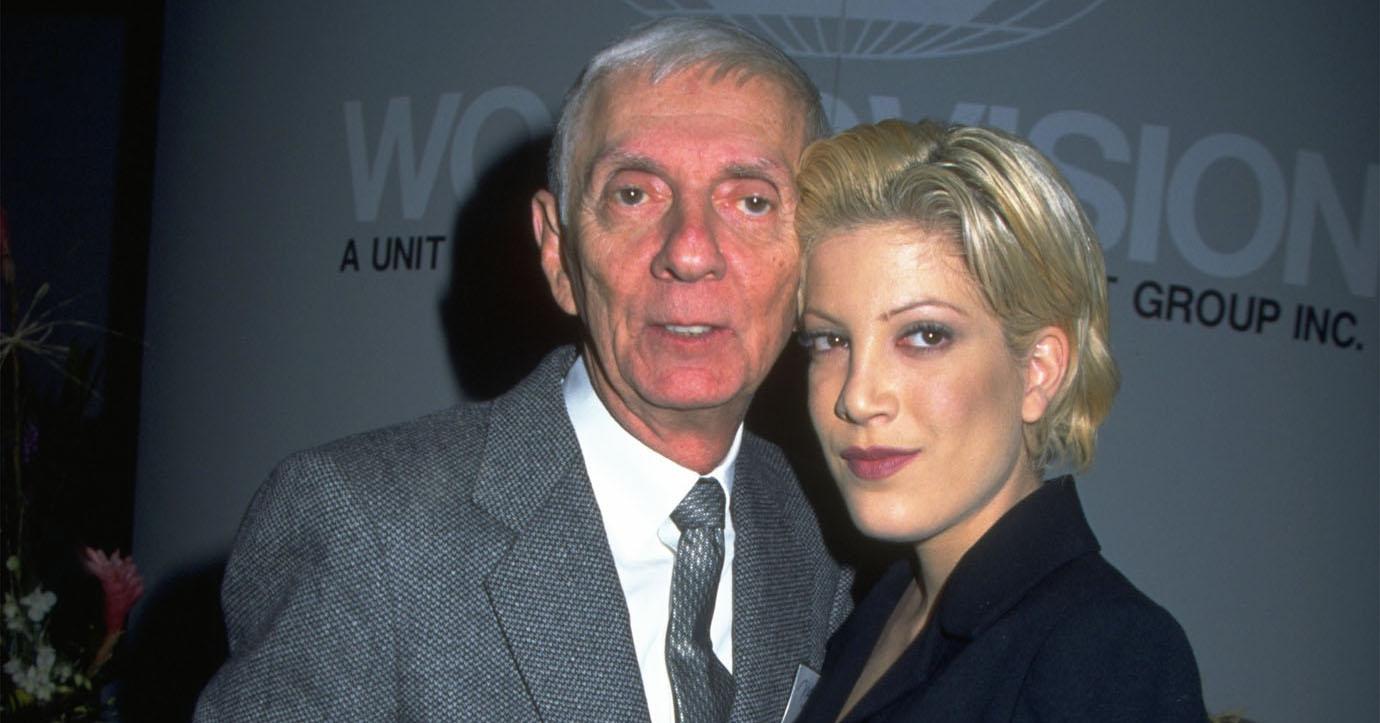 Article continues below advertisement
While no one can ask Aaron — who made his fortune producing television shows, such as Charlie's Angels, The Love Boat, Melrose Place, Dynasty, and, of course, Beverly Hills, 90210 — his widow and primary benefactor, Tori's mother Candy Spelling, provided some insight.
In a 2014 interview with The New York Times, the Spelling family matriach and gift-wrapping enthusiast implied her oft-estranged daughter had a bit of a spending problem, and wasn't fiscally responsible enough to handle any more of her father's wealth than what she had been left in the will.
She told The Times, "She would close a store and drop like $50,000 to $60,000. I never did anything like that. She just went crazy."
Article continues below advertisement
Tori is the first to admit that she hasn't always been the most financially stable.
When it comes to money, Tori told GMA some habits were deeply ingrained. Despite gaining financial independence after her breakout role on her father's show, Beverly Hills, 90210, the actress was used to living lavishly and unfamiliar with living on any sort of budget.
"Bad shopping habits die hard. In all honesty, I grew up a certain way. I never had to worry about money," she said at the time.
Despite finding herself hundreds of thousands of dollars in debt, she refused to ask her father for help. Instead, she took any acting job she could and launched a reality series, among many of her other ventures.
Article continues below advertisement
Aaron's passing — and Tori's estrangement from her mother — came during a tumultuous time during Tori's life.
When Aaron died in 2006, Tori was caught up in tabloid headlines due to her affair with (and subsequent marriage to) husband Dean McDermott. Tori and Dean were both married to other people when they met on the set of Mind Over Murder in 2005.
Within a year, they divorced their partners and exchanged vows in a private ceremony in Fiji, just months before Aaron's death. Nine months later, in March of 2007, Liam — Tori and Dean's first of five children together — was born.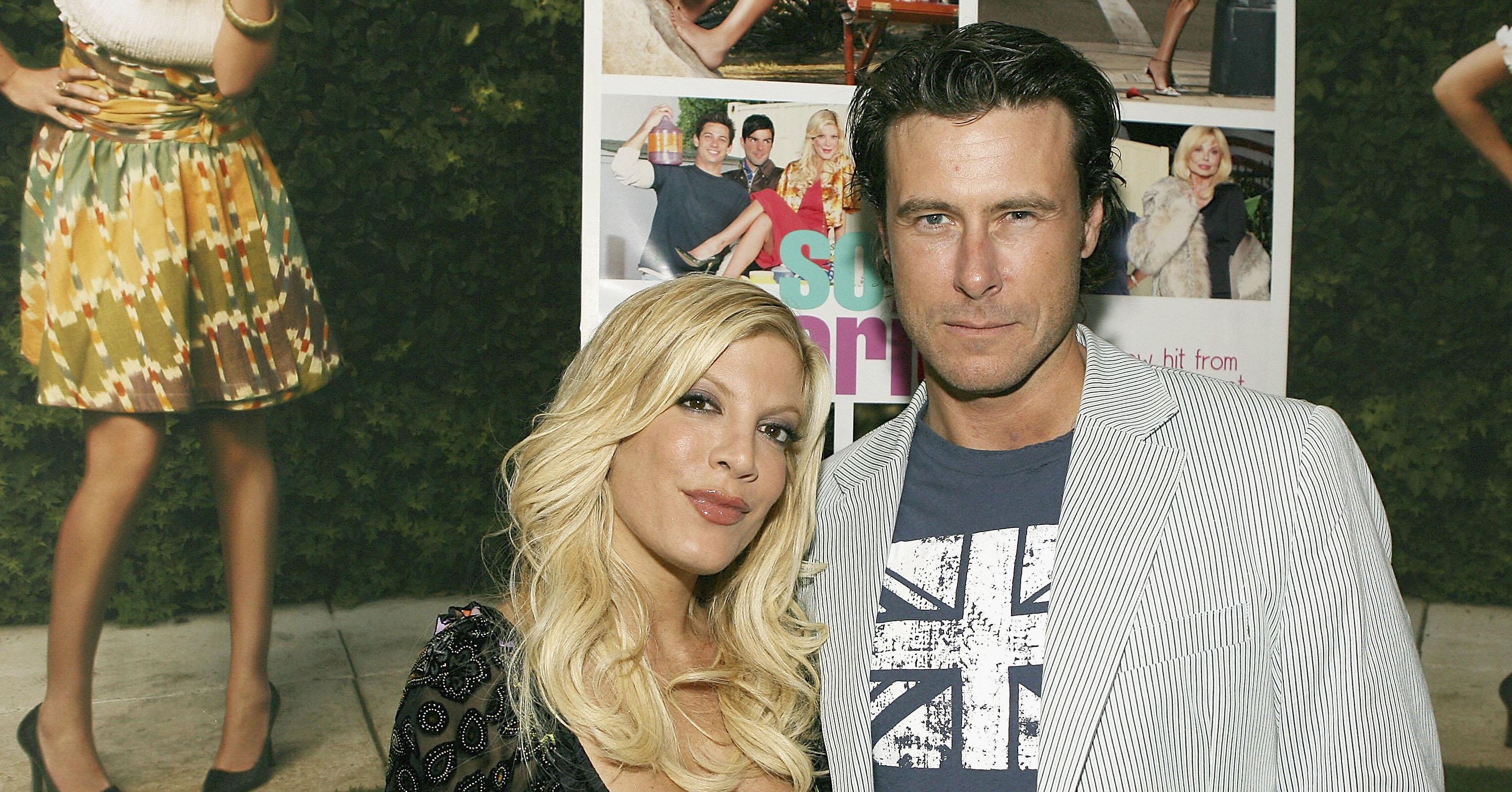 Article continues below advertisement
Despite discussing his will over what sounded like a casual lunch, Candy has insisted Tori wasn't speaking to either of her parents at the time of Aaron's death, leading many to think that perhaps their estrangement was the reason for the relatively menial inheritance.
At one point, during a 2009 radio interview, Candy even alleged it was the lack of communication that ultimately ended Aaron's life at 83 (the official cause of death on record was complications from a stroke suffered days prior to his passing).
"I don't know what the anger is. My daughter one day decided that she wasn't speaking to my husband, myself, my son and that's how it's continued for the last, oh gosh, four or five years." Candy told 94.7 WMAS in 2009, per Fox News. "It was sad because that's what killed my husband actually. He just didn't want to live after that."
Article continues below advertisement
These days, mother and daughter appear to be getting along better than ever.
The two reconciled in late 2022 thanks, in part, to Million Dollar Listing's Josh Flagg, who set up a "family dinner" with both women. In October 2022, Tori went on Jeff Lewis Live on SiriusXM and said she and her mother text "every single day" and said things between them were "really, really good," People reported at the time.
In June 2023, Dean posted — and deleted — an Instagram claiming that he and Tori separated after 18 years of marriage. When asked the following month if her daughter and son-in-law were done "for good," Candy admitted she didn't know for sure.
One thing she does know? That she'll always have her daughter's back — now.
"I love my daughter, and support her in whatever she does," the philanthropist told TMZ. When asked if that meant financially, she added, "Of course.
"I will always be there for her."