Tori Spelling Has Seemingly Moved on From Her Marriage to Dean McDermott
Tori Spelling has dropped several clues that her marriage to Dean McDermott is over. Before their 2006 wedding, she dated many other celebrities.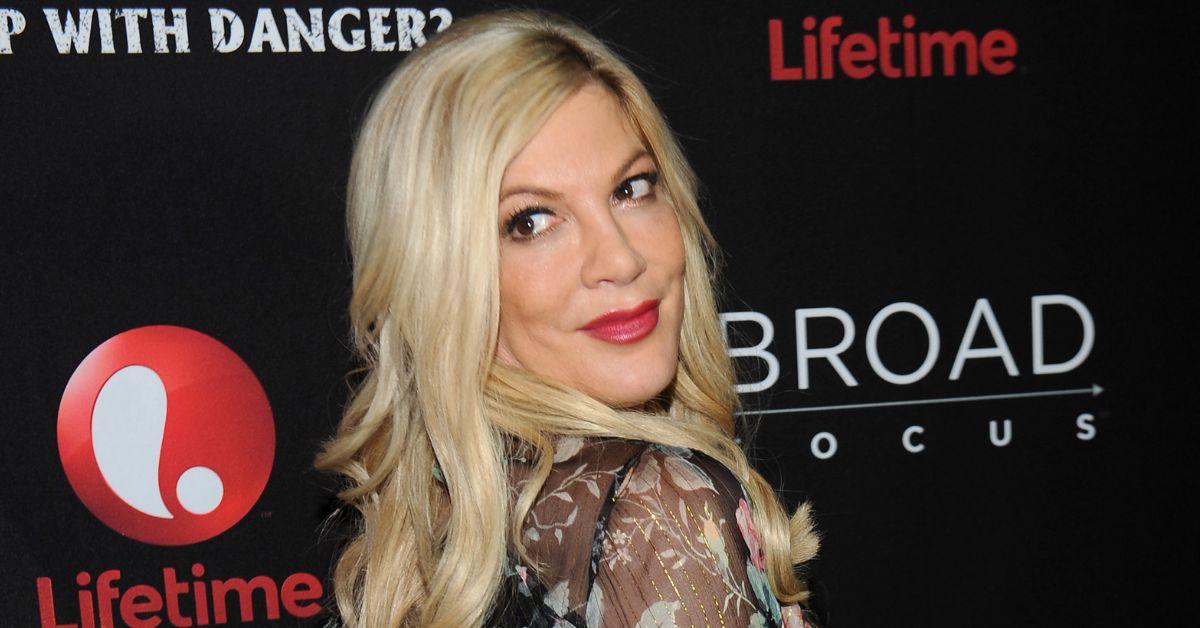 Throughout the years, Tori Spelling and Dean McDermott have shared their marital woes in the public eye. Although they had individual careers, their reality TV show, Tori & Dean: Home Sweet Hollywood, took the actors' fame to new heights. Soon, fans became invested in the couple's home life, including their five children — ​​Liam, 15; Stella, 14; Hattie, 10; Finn, 9; and Beau, 5. However, after over a decade of marriage, Tori and Dean received rumors that they were divorcing.
Article continues below advertisement
Tori has dropped a few hints about possibly ending her and Dean's marriage. Most recently, she was spotted out with a fellow '90s sensation, proving she's ready to move forward with her life. However, this wouldn't be the first time Tori has started over after a publicized split.
Let's look at Tori's dating history before being with Dean.
Article continues below advertisement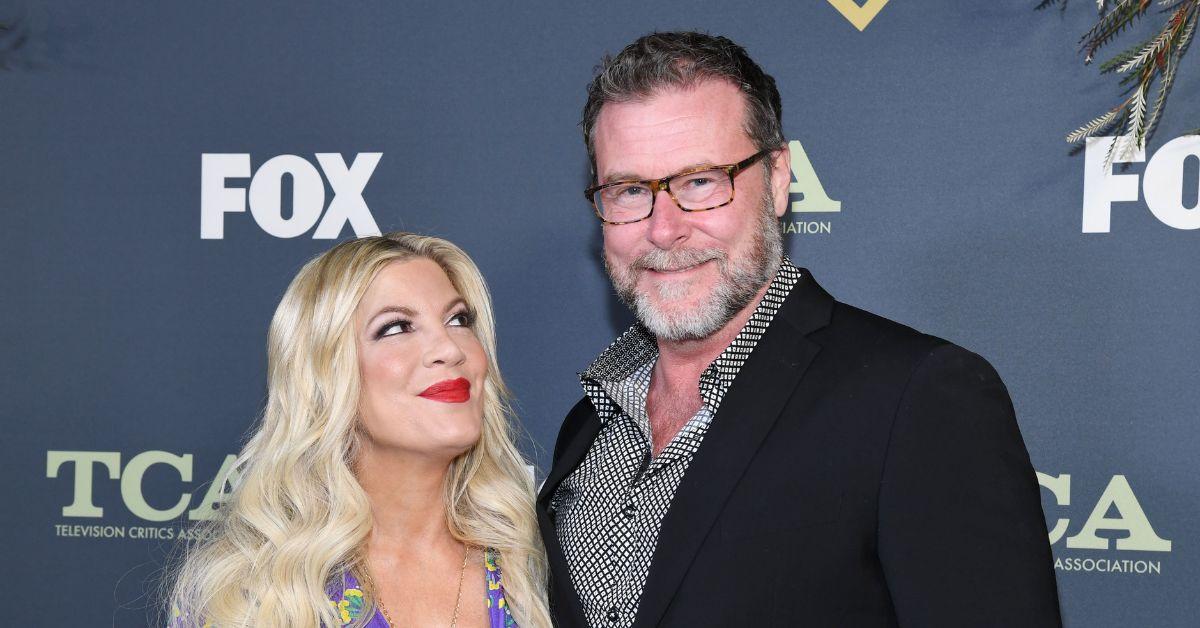 Tori Spelling dated her '90210' co-star, Brian Austin Green, before Dean McDermott
Tori's dating life began in a way that is atypical for most teens. In 1990, she starred in Beverly Hills 90210 as Donna Martin. As many 90210 fans will know, Donna fell madly in love with Brian Austin Green's character, David Silver, and their romance plays out until the teen drama's series finale.
Article continues below advertisement
Years later, Brian admitted to Andy Cohen on Watch What Happens Live that the chemistry between him and Tori was just as authentic off-set. The co-stars dated from 1990 to 1991, per Us Weekly.
"We hooked up," Brian said on WWHL in 2019. "We did. We were young, and so that's what young people do."
Tori also revealed she and Brian dated but said they have "different versions" of what happened. According to her Women on Top podcast interview, the couple exchanged "I love you's" during their summer romance.
Article continues below advertisement
Tori Spelling and Dean McDermott had an affair when she and Charlie Shanian were still married.
Following her short-lived relationship with Brian, Tori continued dating in between acting gigs. According to Ranker, her relationship history includes another 90210 cast member, Vincent Young, Motley Crue lead singer Vince Neil, and John Lennon and Yoko Ono's son, Julian Lennon.
Article continues below advertisement
After leaving her high-profile relationships behind, Tori settled with writer and actor Charlie Shanian. The pair met in 2002 when she starred in his play; Maybe It's You. In July 2004, the couple married in Malibu, and their wedding reportedly cost them $1 million.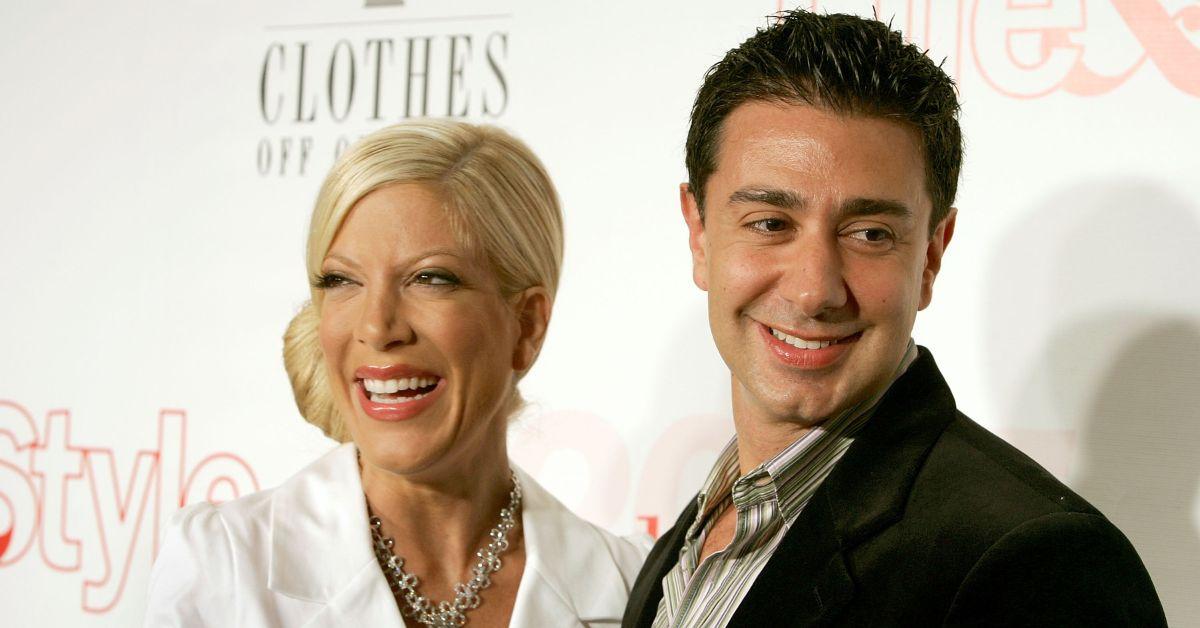 Article continues below advertisement
Following their wedding, Tori landed a job to star in a Lifetime movie with Dean. While on location, the co-stars instantly connected and felt they were soulmates. However, in addition to Tori's commitment to Charlie, Dean was married to Mary Jo Eustace. Nonetheless, Tori decided she needed to fess up to the affair and her unhappiness with her therapist's help.
"Tori was not happy when she was alone with me; she didn't want to have children with me; she'd only married me because I loved her and took care of her; she had purposefully shown me only 10 percent of her true personality; and, oh yeah, while in Canada, she'd cheated on me with her latest Lifetime movie co-star," Charlie wrote to GQ in 2005, per People.
Article continues below advertisement
Charlie filed for divorce from Tori shortly after learning about the affair. Although she later married Dean and raised a family with him, she said in 2014 on her show, True Tori, that she regrets how she handled the situation.
Article continues below advertisement
Tori Spelling and Dean McDermott are seemingly living separate lives amid divorce rumors.
In March 2021, photographers snapped a photo of Tori without her wedding ring. The outing almost instantly sparked rumors her marriage to Dean was on the rocks. Tori escalated the controversy when she admitted she and her husband sleep in separate bedrooms. Since then, Page Six reports Dean has also gone out in public sans wedding ring. Additionally, Tori left her husband out of the family's Christmas photo in Dec. 2021.
Although Tori and Dean have kept mum about any truth to the divorce rumors, Tori did neglect to acknowledge him during another holiday. In June 2022, the actress posted several photos with her and Dean's daughter, Stella, with NSYNC singer Lance Bass and his husband, Michael Turchin. Tori and Stella posed alongside Lance, Michael, and their twins Alexander and Violet.
Article continues below advertisement
Tori also shared a photo of baby booties knitted by Stella for the twins. In her caption, she shared how grateful she was to be with her friends on Father's Day.
"By coincidence, got to spend Father's Day with my friend @lancebass and his amazing hubby @michaelturchinart and their adorable twins Alexander & Violet," Tori captioned her IG post.
Dean didn't appear on Tori's timeline on Father's Day. The actress hasn't posted her husband on her timeline much since the divorce rumors began.