Ryan Haywood Was Permanently Banned From Twitch Following His Return to the Internet
Ryan Haywood was let go from Rooster Teeth following multiple sexual assault allegations last October. Now, he has been banned from Twitch, but why now?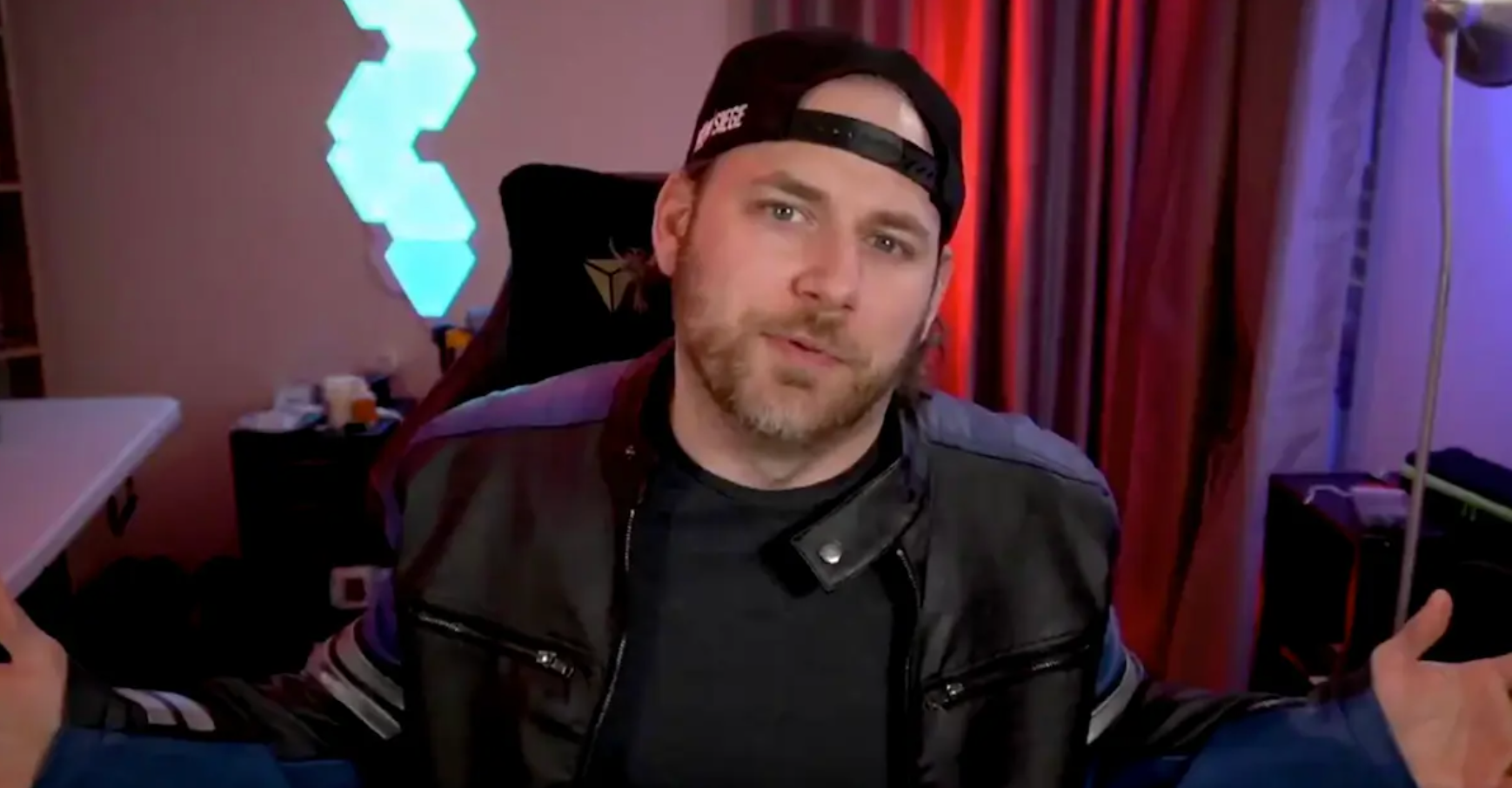 In October 2020, video production company Rooster Teeth let go of multiple employees following a slew of allegations of sexual abuse leveled against some of its most prominent members. Of those accused, some temporarily left their internet platforms to deal with the allegations offline, while others have struggled to maintain their public persona.
Ryan Haywood, who was one of the men fired from Rooster Teeth following allegations, recently found himself banned from Twitch. But why now?
Article continues below advertisement
Ryan Haywood was accused of multiple accounts of sexual assault prior to being fired from Rooster Teeth.
On Oct. 6, multiple allegations emerged accusing Haywood of sexual assault, with some of the victims coming forward claiming they were minors at the time these incidents took place. Following the news of these allegations, Haywood said in a vague tweet on Twitter that he would be leaving Rooster Teeth "to focus on rebuilding" his family after making some "mistakes."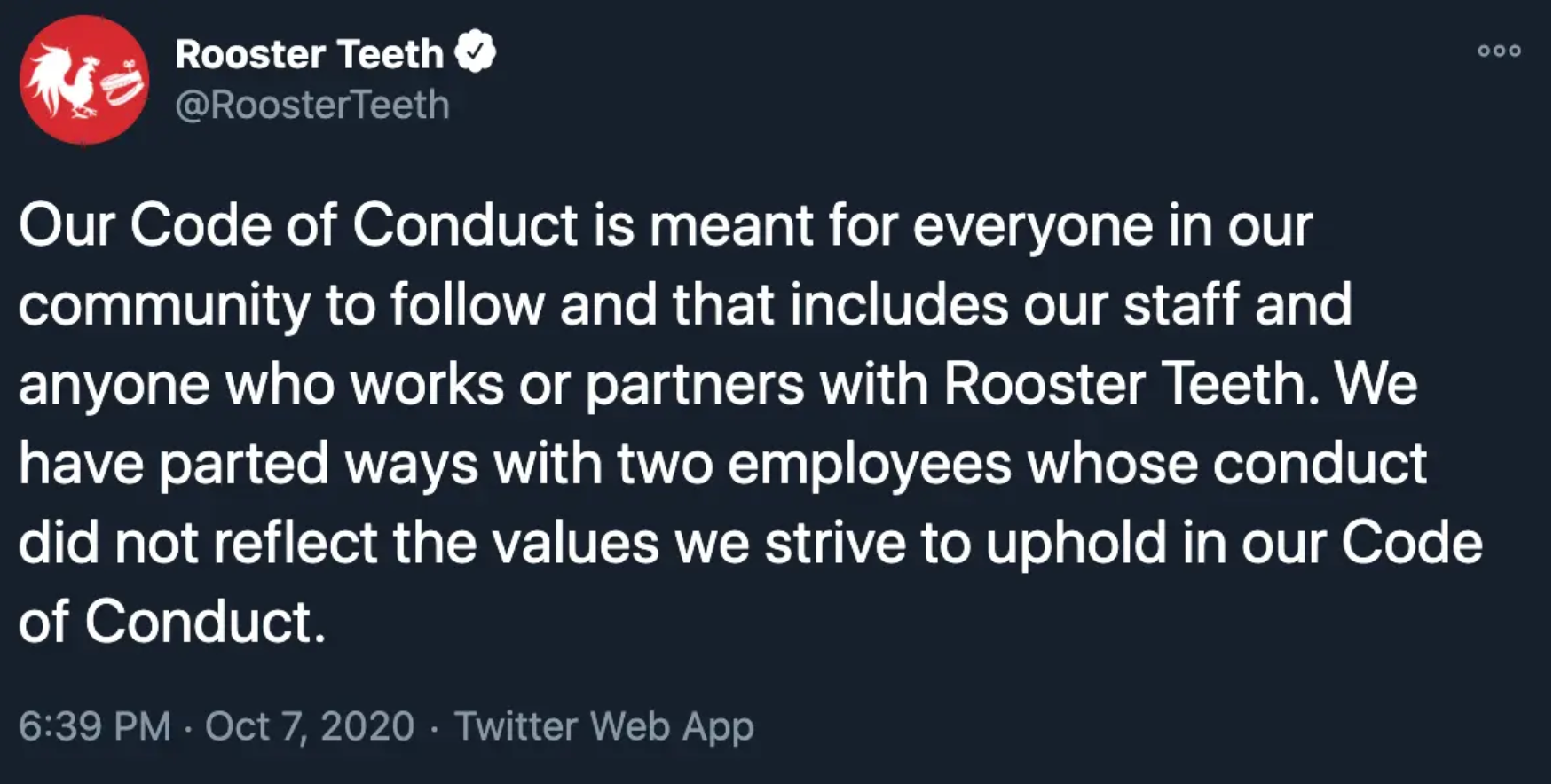 Article continues below advertisement
"I'm sorry to anyone I've hurt. I do want to say emphatically that I never did anything illegal," he wrote at the time. "The consequences of my actions are mine to deal with, please stop harassing and threatening my family."
The influencer eventually deleted his Twitter following the backlash he received from the allegations.
"Our Code of Conduct is meant for everyone in our community to follow and that includes our staff and anyone who works or partners with Rooster Teeth," Rooster Teeth said in a statement on Twitter following Haywood's departure. "We have parted ways with two employees whose conduct did not reflect the values we strive to uphold in our Code of Conduct."
Since then, the creator has largely remained under the radar, though recently it appears he's been trying to rebuild an internet platform for himself.
Article continues below advertisement
Why was Haywood banned from Twitch now?
On Jan. 6, Haywood shared that he would be returning to Twitch on his own, streaming games for any of his followers who wanted to tune in, according to Dot Esports. But it wasn't long following the announcement that many began calling on Twitch to ban the player from its platform due to the allegations against him. Prior to these requests from users, the streaming site had not taken disciplinary action against him.
Article continues below advertisement
Haywood also claimed in the post announcing his return that he had been attending therapy regularly since he was last online and was working a new job.
But it appears Twitch has decided to ban Haywood from the platform. The news was confirmed by esports insider Rod Breslau on Twitter, who made a tweet announcing the news.
"Twitch has indefinitely suspended/permanently banned former Rooster Teeth personality Ryan Haywood, who returned to Twitch last week, following several allegations last year ranging from sexual abuse to statutory rape, per source," he tweeted on Jan. 20. "Twitch's official statement to me: 'no comment.'"
Since Twitch declined to publicly comment on the decision, it's unclear why exactly he was removed from the platform now, though it seems very possible it's in connection with his prior allegations.
If you need support, call the National Sexual Assault Hotline at 1-800-656-4673 or visit RAINN.org to chat online one-on-one with a support specialist at any time.