Wonho Left Monsta X for This Totally Unexpected Reason
Why did Wonho leave Monsta X? On Thursday, Oct. 31, K-Pop fans were devastated to hear the singer-songwriter would be leaving the group.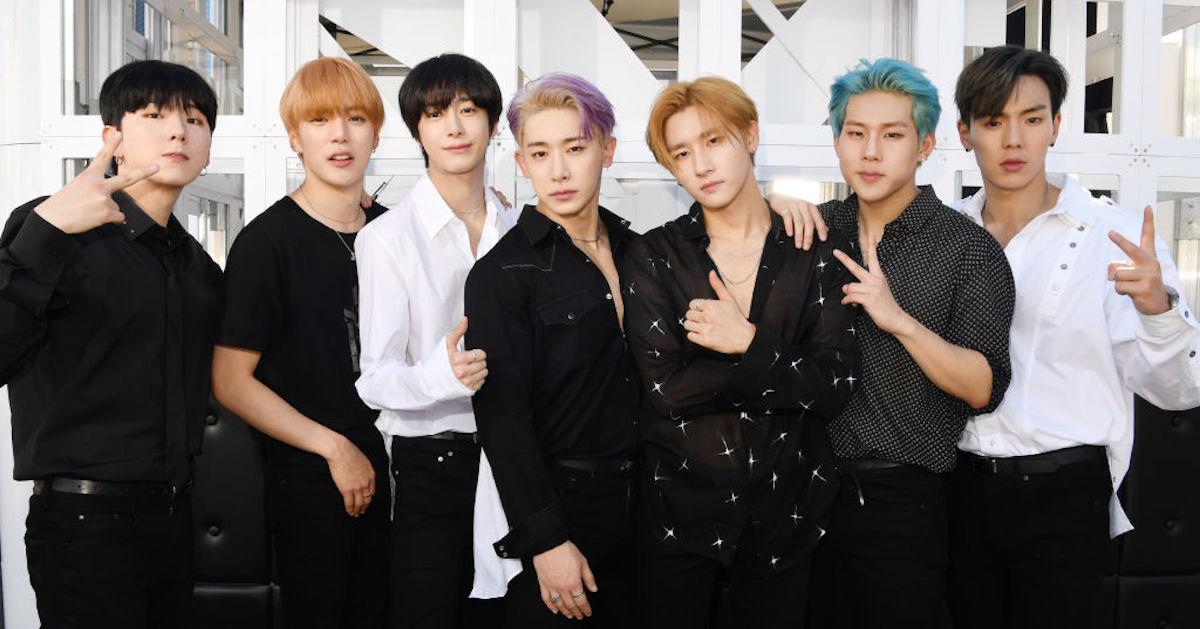 Some seriously ~spooky~ things are happening in the realm of K-pop.
On Thursday, Oct. 31, Starship Entertainment announced that Wonho would officially be leaving Monsta X, which means that — according to All K-Pop, Monsta X will be moving forward with only the remaining six members. So, why did Wonho leave Monsta X? The reason is pretty surprising.
Article continues below advertisement
Why did Wonho leave Monsta X? He was allegedly in debt.
It sounds like Wonho was in a bit of a tiff with Korean actress, Jung Da Eun, for quite a while.
The two had both starred on the reality series, Ulzzang Shidae, and according to Mirror, Jung Da Eun claimed that Wonho owed her 30 million won (about $25,683.39 USD). Wonho — as well as Starship Entertainment — have since denied this accusation.
Article continues below advertisement
Jung Da Eun publicized their personal problems on Instagram when she posted a picture of Wonho on TV. Translated to English, the caption of the Instagram post reads: "When are you going to pay me back?"
Check out the post, below.
Wonho's past troubles are also coming back to haunt him.
Jung Da Eun's girlfriend, Han Seo Hee, then proceeded to accuse Wonho of spending time in a juvenile delinquent center when he was younger.
According to All K-Pop, she took to social media, claiming that when Wonho was in high school, he illegally drove as a minor, prior to getting a license. Back then, he reportedly served some time, which led her to call him a "murderer in training." Yikes.
Article continues below advertisement
Wonho also made a controversial "me too" comment earlier this year.
Back in March, Wonho and his fellow bandmate, Minhyuk, were at a fansign event, according to Asian Junkie. Minhyuk had apparently made a reference to a popular meme, saying "Mr. Nipple, please talk," holding the microphone to Wonho's chest.
Article continues below advertisement
On Oct. 25, a Twitter account uploaded a video of the interaction, calling Wonho out for the inappropriate reference, and obviously, fans weren't thrilled about it.
Starship Entertainment broke the news to fans in a tweet on Friday, which included a screenshot of a note written in Korean. They explained that they have decided to part ways with Wonho, according to Newsweek, in an amicable fashion. Translated to English, part of it reads:
"After a long discussion with Monsta X's member Wonho, we have agreed that it's best to part ways amicably at this point." Check out the statement in its entirety, below.
Article continues below advertisement
The K-Pop star published a handwritten message on fan site, Soompi, to apologize to fans, thank Starship Entertainment, and urge fans to continue supporting Monsta X.
"Furthermore, I apologize for causing concern to many people due to my personal issues," he wrote. "I carefully ask that you at least give support and encouragement to the [Monsta X] members. They are people who are too good to stop and get hurt like this because of someone like me."
According to Newsweek, the group released their first single, "Trespass" in 2015, signed with Epic Records in May 2019, and came out with their most recent album, called, Follow: Find You earlier this week.
Hopefully this devastating news doesn't completely ruin your Halloween fun — either way, we're supporting Wonho through thick and thin. Hopefully he can figure things out.