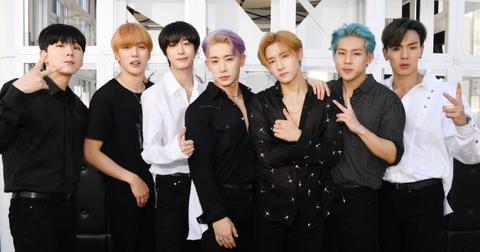 Wonho Left Monsta X for This Totally Unexpected Reason
By Lizzy Rosenberg
Some seriously ~spooky~ things are happening in the realm of K-pop.
On Thursday, Oct. 31, Starship Entertainment announced that Wonho would officially be leaving Monsta X, which means that — according to All K-Pop, Monsta X will be moving forward with only the remaining six members. So, why did Wonho leave Monsta X? The reason is pretty surprising.
Why did Wonho leave Monsta X? He was allegedly in debt.
It sounds like Wonho was in a bit of a tiff with Korean actress, Jung Da Eun, for quite a while.
The two had both starred on the reality series, Ulzzang Shidae, and according to Mirror, Jung Da Eun claimed that Wonho owed her 30 million won (about $25,683.39 USD). Wonho — as well as Starship Entertainment — have since denied this accusation.