Baseball Players Chew Gum to Keep Their Mouths Moist During Long Games
Baseball players have been chewing gum during games for years, but many want to know how the trend started, and why so many players do it.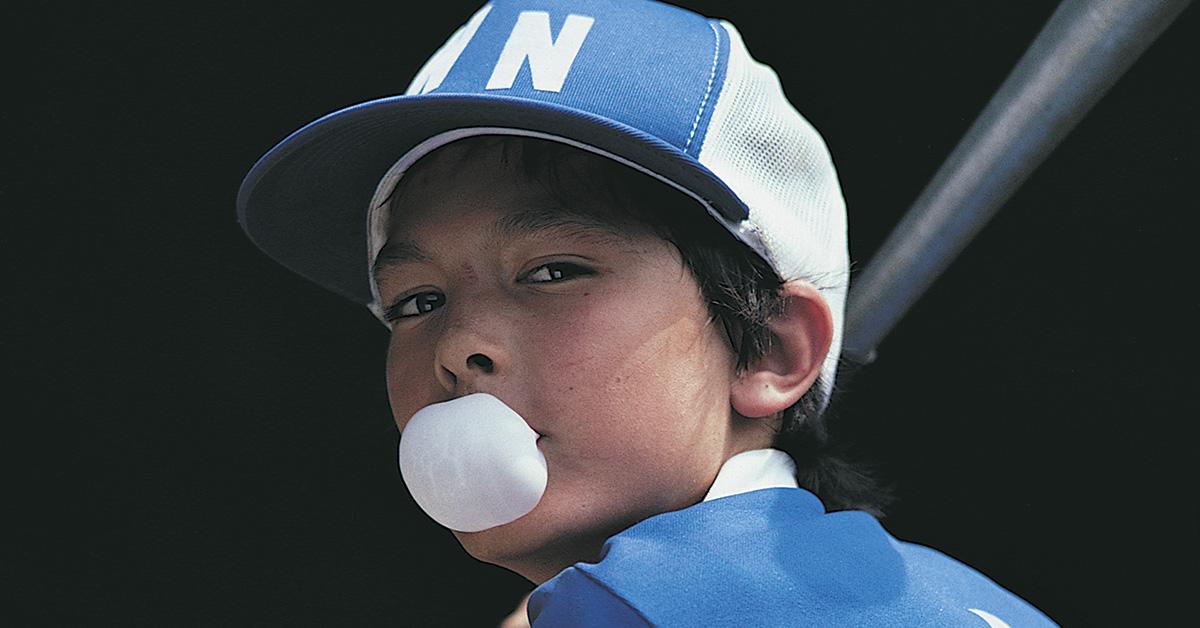 The Gist:
Since the 1970s, baseball players have been known to chew gum during games, and fans are curious about why.
Chewing gum has a surprising benefit for players — it keeps their mouth moist on the field.
Some players also chew gum because it's part of the culture of the game, even if that wasn't always the case. For most of the sport's history, players chewed tobacco.
Article continues below advertisement
If you watch baseball regularly, you've probably noticed that almost every player seems to be chomping on something when they're up to bat or standing in the outfield. Today, most players use chewing gum, although some also use chewing tobacco. The two have gone hand in hand for years, but now, many are wondering why players chew gum with such frequency.
As it turns out, these players don't just chew gum because they think it makes them look cool. There are actually some solid, scientific reasons why chewing gum or even tobacco can help players during games, especially in the dusty environment that a baseball diamond can generate.
Article continues below advertisement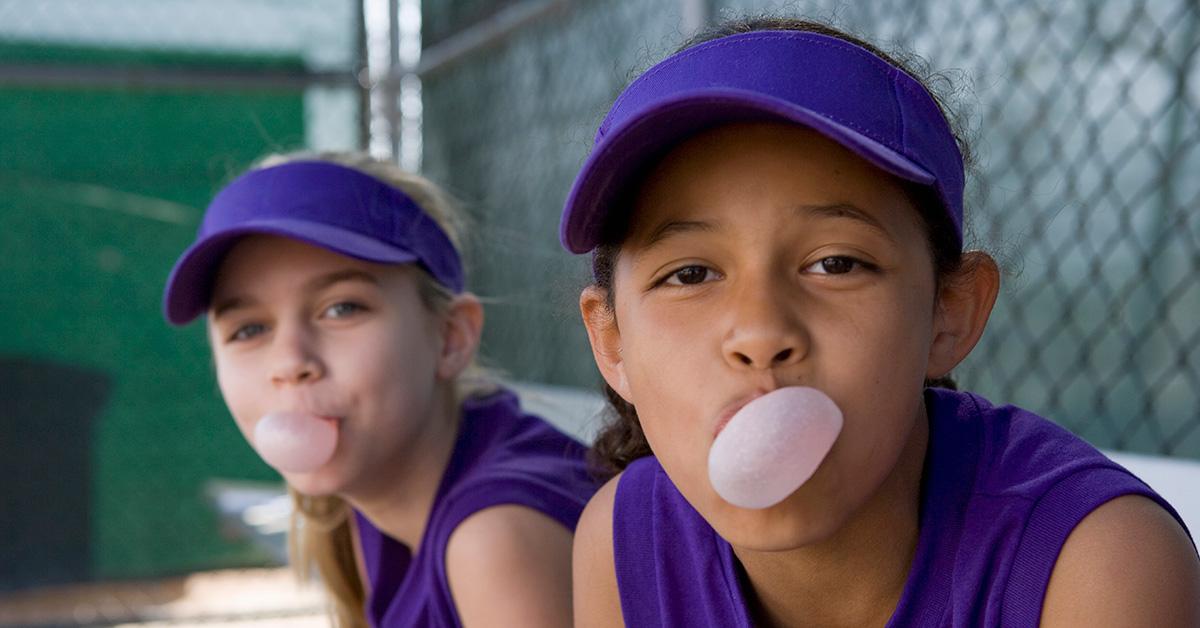 Why do baseball players chew gum?
Baseball players chew gum because it helps them stimulate saliva, and that stimulation serves two important purposes. The first is that it helps players keep their water levels in control during what can sometimes be very long games. The second is that the saliva helps them filter out the dusty environment that baseball stadiums can sometimes be. In essence, then, players chew gum because it helps them stimulate their salivary glands.
Article continues below advertisement
Of course, gum has only become a more common alternative to chewing tobacco in recent years. The idea became truly popular in the 1970s, when Rob Nelson, a player who didn't chew tobacco, noticed a batboy (who would later go on to be director Todd Field) carrying chewing licorice. Rob questioned the licorice, and it ultimately helped him come up with Big League Chew, the chewing gum that would come to have an intimate connection to the game of baseball.
Now, baseball players who recognize the dangers of chewing tobacco have subbed in huge wads of chewing gum instead, understanding that the gum can provide them all the same benefits of saliva stimulation without all the same risks. Baseball players may chew gum without even realizing why they do it, which brings us to the other huge reason that players always seem to be chomping on something.
Article continues below advertisement
Chewing is part of the culture of the game.
In addition to the concrete benefits that come from chewing gum during games, chewing is also just a huge part of what a team does during games. They chew gum in the dugout while they're watching their teammates hit, and it helps them pass the time and becomes something of a ritual for many of them.
Athletes of all varieties engage in these kinds of rituals, even if some of them could not explain to you the exact reasons that they do it. Gum is part of the game, even if chewing it doesn't change the outcome.