Phoenix Suns Fans Are Hilariously Trolling Giannis Every Time He Shoots Free Throws
Every time Giannis has taken to the free throw line during the NBA playoffs, fans have started counting. But why do they?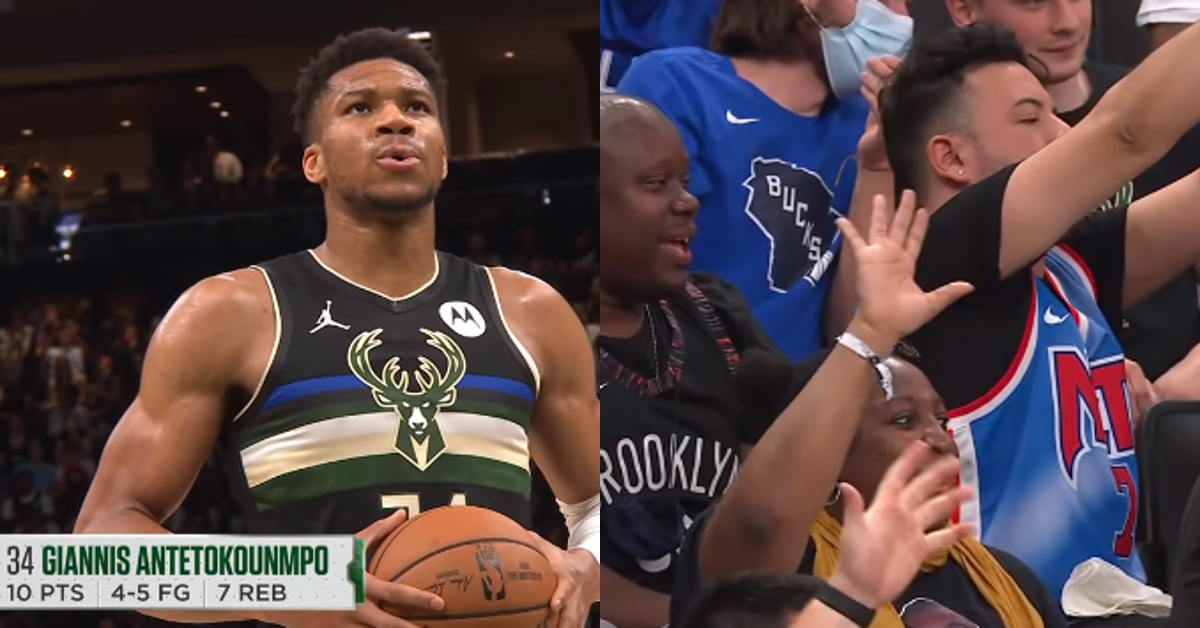 Trash talk is a big part of sports, and not just between players, but fans as well. Like when Barstool founder Dave Portnoy donned a disguise and crashed the 2018 Super Bowl media day and called Ram defensive tackle Ndamukong Suh the "dirtiest player in the NFL" and warned him not to hurt Tom Brady. It's easy to know why David did this: He's an avowed Patriots fan.
But why are fans counting whenever the Bucks' Giannis Antetokounmpo is playing?
Article continues below advertisement
Why do fans count when Giannis is playing?
It has to do with the sweet time the NBA standout takes whenever he's fouled and stakes shots from the free throw line. Giannis is one of the top talents in the league; the Greek Freak was league MVP two years in a row. Many attribute his success on the court to an "old-school mentality" in that he practices hard and isn't necessarily buddy-buddy with opposing team members.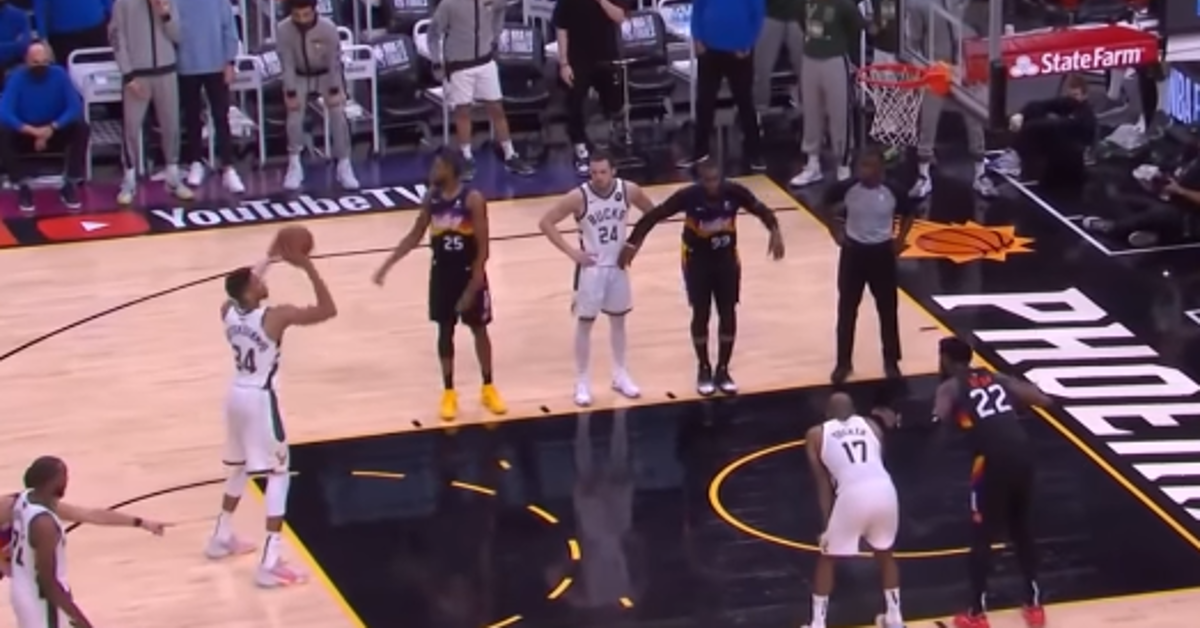 Article continues below advertisement
The Phoenix Suns were set as early favorites to win the NBA Finals, with the Arizona-based group of ballers headed by Chris Paul taking an early lead of two games to one.
However Giannis and the Bucks were able to rally and win three games in a row, with the ultimate prize in their grasps at the end of the season.
But that doesn't mean people aren't roasting Antetokounmpo for the inordinate amount of time it takes when he shoots a free throw.
Players have also rolled their eyes on the court at how long Giannis takes at the line. This includes James Harden, who threw his arms up in defeat at the player as he took practice "form shots" while waiting on the line for a free throw. Take a look at the clip below, which also includes Brooklyn Nets fans lampooning Giannis with their counting.
Article continues below advertisement
Article continues below advertisement
When was the last time the Milwaukee Bucks won an NBA championship?
... in 1971, meaning that it's been a long time coming for Milwaukee basketball fans. However, it's been an even longer time coming for the Phoenix Suns: Phoenix has never in the history of the franchise taken home a championship trophy. Chris Paul has never won a championship either despite being a longtime top player in the NBA.
Article continues below advertisement
There are tons of NBA diehards who are lamenting on behalf of both Paul and Harden for being some of the greatest players in the league to have never secured a championship. At one point in the season it seemed like a foregone conclusion that the Nets would be making it to the finals. With Kevin Durant, James Harden, and Kyrie Irving regularly putting in incredible performances on a nightly basis, many thought Brooklyn had assembled a super team.
Article continues below advertisement
And by all accounts they did, and even made it to a game 7 with the Bucks, but many attribute injuries the Nets roster sustained as the reason for their defeat. Kevin Durant put on several masterful performances. But with James Harden operating in a limited capacity, and seasonal injuries impeding the Nets' chance to properly "flow" with one another, many think the 2021–2022 season is ripe for the Nets to take after all of these issues are sorted out, given their deep talent pool.
But now we have to wait and see what the outcome of the NBA finals between the Suns and Bucks will be.