The Dark Truth Behind Instagram Models Constantly Jetting off to Dubai
If you're on social media, then you've come across Instagram models visiting beautiful destinations, including Dubai. Why are they always flown there?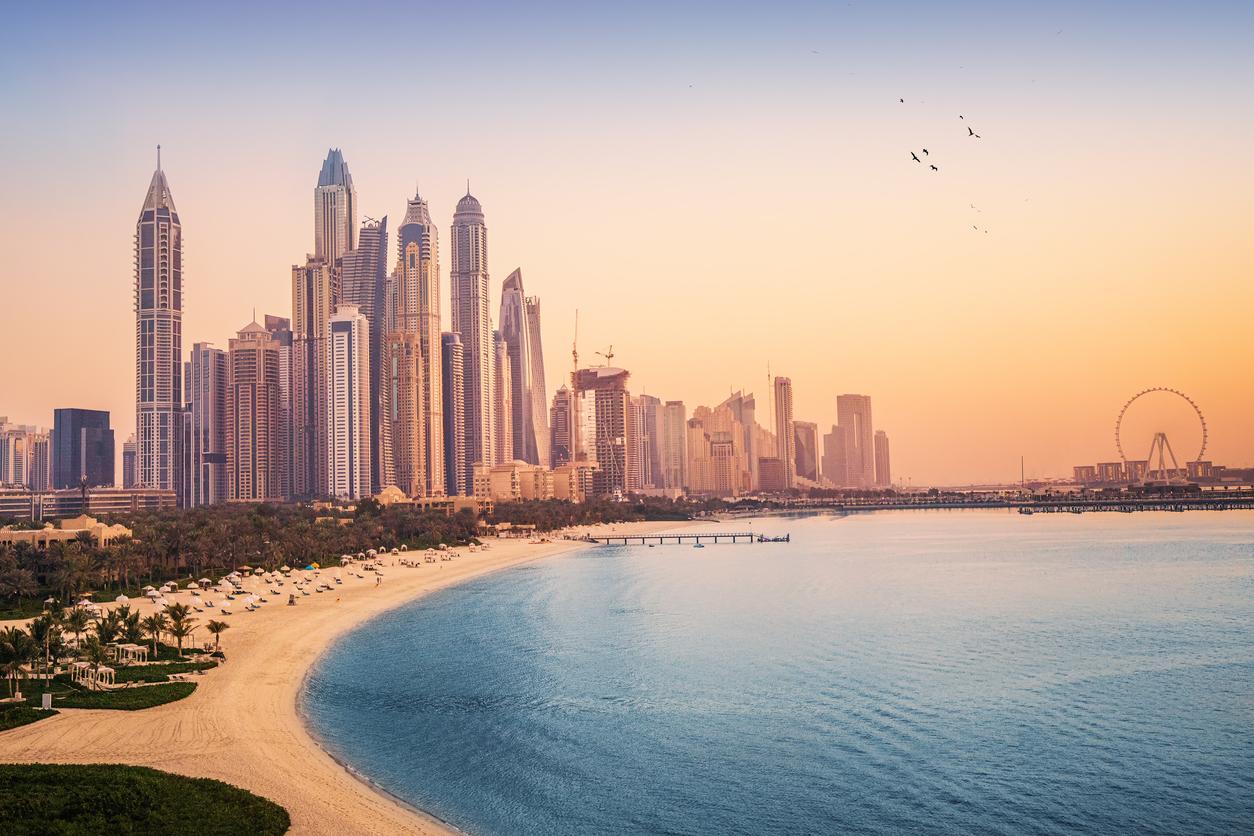 There's no denying that our world revolves around social media, so much so that millions worldwide are "doing social media" as a full-time career. Over the years, more and more young people have started becoming social media influencers, as they believe there's a chance for them to become a star, achieve fame, and make a lot of money.
Article continues below advertisement
Plus, many of them get to travel throughout the year. As a matter of fact, Dubai has quickly become the world's influencer capital, with many Instagram models flying there to look for the best photo shoot opportunities.
However, we don't think the filtered images tell the whole story behind the journey, so we're curious: Why are Instagram influencers always heading to Dubai? Keep reading to find out the rather dark truth.
Article continues below advertisement
Why are female Instagram influencers always flown out to Dubai?
Before we dive into the shady reasons, let's start with the most basic explanation: tourism. Dubai is one of the leading tourist destinations. With its modern architecture and entertaining excursions, it's no wonder tourism is a significant source of income for the city.
Also, Dubai is great for those who desire a lavish lifestyle. Since Instagram influencers are always looking to expand their portfolio and enjoy the luxuries life has to offer, they head to Dubai and share their experience for all to envy.
Article continues below advertisement
While we wish this was the whole truth, it's not. One reason influencers are jetting off to Dubai is a lot darker than that.
To most of the world, Instagram is a social media platform that allows people to share their lives online, but, for influencers and models, it's become a place for young, attractive women to gain the attention of wealthy older men.
Article continues below advertisement
Some influencers head to Dubai to have a good time with wealthy men.
In 2018, Cosmopolitan UK reported on the Dubai-influencer partnership. The outlet spoke with a translator named Mariana, who is very aware of the influencer population in the city.
"It's very lavish with guys spending money on things you can't even imagine," Mariana said of Dubai. "They remind me of Mexican narcos — buying exotic animals and gold-bathed guns, and paying women thousands to party with them. Even my brother pays hot girls from Instagram to go to his restaurants and post pictures."
Article continues below advertisement
The publication also wrote that Instagram models, in exchange for their beauty and youthfulness, receive the lifestyle many could only dream of attaining. A man named Anthony London refers to this arrangement as "luxury concierge."
Article continues below advertisement
In regard to the wealthy clients he has at Millionaires Concierge, Anthony said, "I'll book them a table in wherever is cool and arrange for 10 girls to come along. All they've got to do is look pretty and have a good time ... If you've got your head screwed on, you can make a lot of money from social media and partying."
OK, gross much? Well, it gets worse. An anonymous source reported several accounts of degrading sexual ventures in exchange for money and luxury experiences.
The source informed Cosmopolitan UK that in Dubai, "It's especially common for women to be flown out by wealthy sheiks who, in return, will ask them to participate in niche sexual practices."
One of these fetishes involves — if you're eating while reading this, look away — being defecated on. Is over $26,000 worth it for such an act? Our hot take? Absolutely not.