TikTok Stars Booed at First Live Music Show — Here's Why People Feel Bad for Them
Viral TikTok-ers the Island Boys have split people down the middle, and while they may be wildly popular on the platform, clubs haven't embraced them.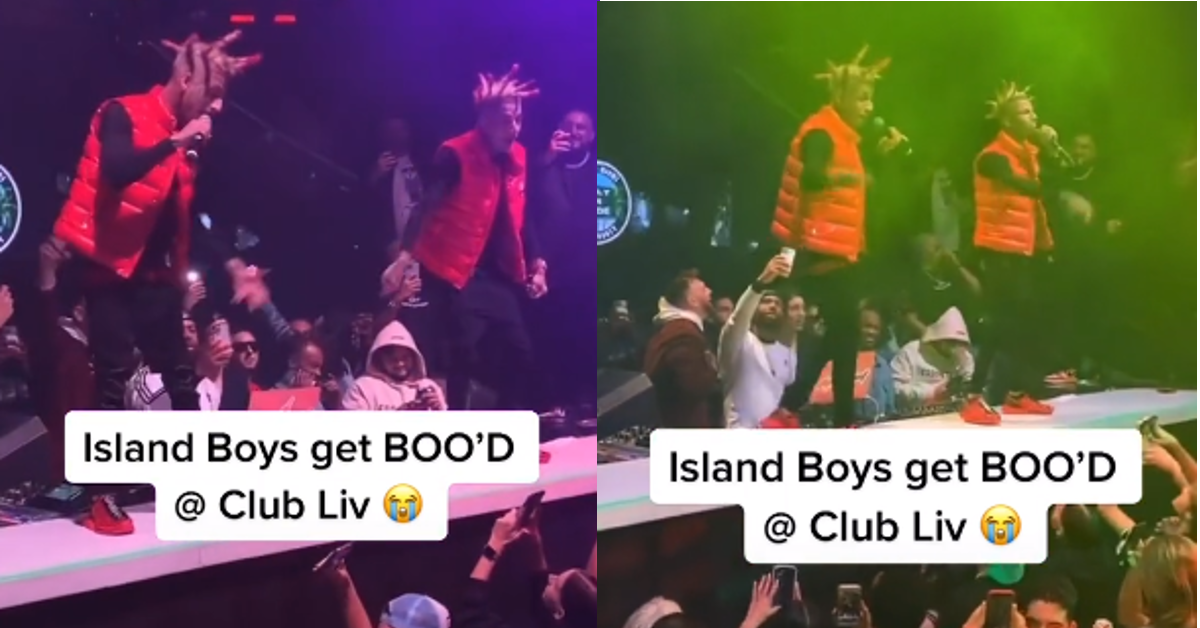 Attempting to transition success from one medium to another is a difficult endeavor because there are no guarantees that one's popularity is going to resonate with different audiences. We see it with WWE stars, for example, Paul Levesque, aka Triple H, starred in a few films, but he didn't become the type of movie star that Bautista and The Rock were able to become.
Article continues below advertisement
And it's not like The Cerebral Assassin didn't know how to act per se - he's cut some amazing promos and dished out fantastic monologues in his time with the WWE and knows how to have honest fun in a situation.
The same could be said for a lot of social media stars. While there are tons of success stories, like Kylie Jenner dominating Instagram after her reality TV show appearances on Keeping Up with the Kardashians and then using that to launch a cosmetics conglomerate,
But then there are horror stories of influencers who, despite having a healthy following, were unable to capitalize on their audience to even sell a measly 40 t-shirts.
It's no secret that there are a lot of social media stars who use their platform in an attempt to try and launch music careers either, TikTok is big on that. We've seen Bella Poarch take her "M 2 the B" success and become a bonafide YouTube music video star, heck, she was even invited to the Eternals premiere.
Article continues below advertisement
Then there's the Island Boys on TikTok who are trying to make similar career moves.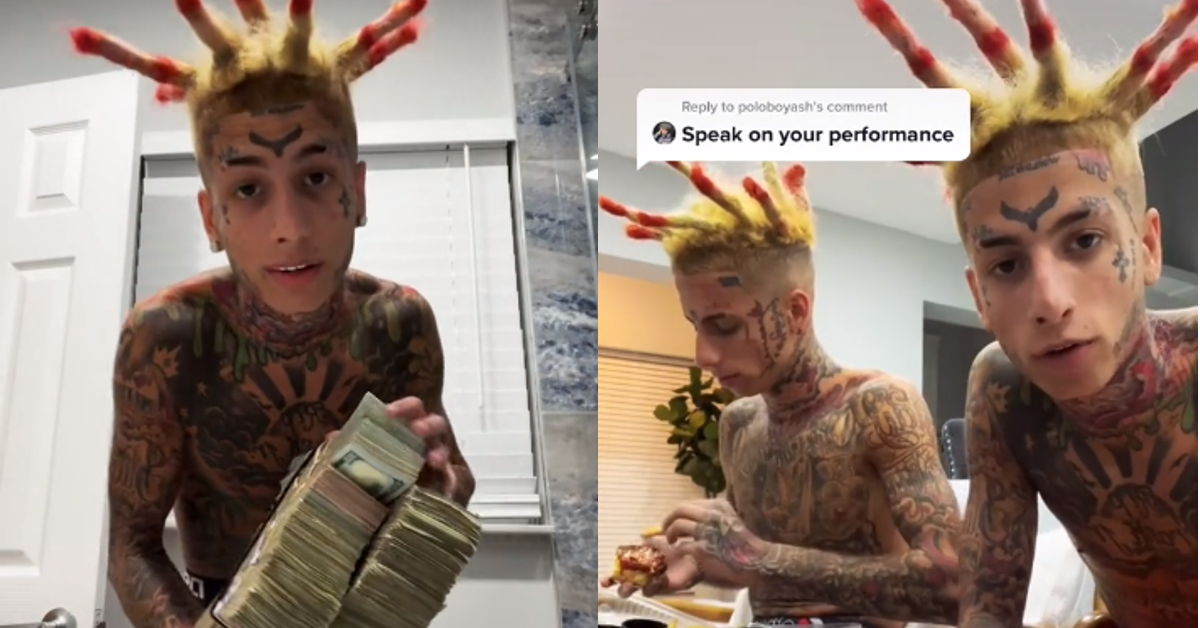 If you aren't familiar with the twins, they shot up in popularity on TikTok after a series of their posts went viral, including videos of them singing in their pool. The identical twins Kodiyakredd and Flyysoulja (real names Franky and Alex Venegas) are originally from West Palm Beach, Florida, and became viral sensations for their unique hairstyles and full-body tatted aesthetic.
Article continues below advertisement

Their father passed away when they were just six years old and while they were enrolled in decent school districts, they grew up finding themselves in trouble often. The duo would commit burglaries and robberies and ended up in different Juvenile Detention centers, and being put under house arrest — there are even clips of them on the internet where they showed off the ankle bracelets they were forced to wear as a result of their crimes.
Article continues below advertisement

However, the Island Boys were able to make a name for themselves online, and their song, "I'm an Island Boy" has racked up a ton of millions of views on both YouTube and TikTok.
Judging from people's reactions to the Island Boys, however, it seems that their fame is in the spirit of The Gong Show, in that folks are laughing at them trying to have legitimate music careers rather than believing that actually have any musical talent.
Article continues below advertisement

So when they performed their first live show at Miami's Club LIV, it didn't really come as much of a surprise when folks began booing them in person as they rattled off their now-viral "I'm an Island Boy" freestyle. If you watch the clip below, it's a bit cringe-inducing and perfectly embodies the "well hey, at least they're getting paid" argument.
And while that may be the case, it's difficult to imagine that many people would want their children to end up like the Island Boys.
Article continues below advertisement
Ladbible reported that the audience reaction to their live performance was less than favorable, but to the duo's credit, they were unfazed by the negative response they received. All HipHop states that Frank and Alex have already recorded a master track of their song and even put together a music video that has also received a bunch of negative feedback.
Article continues below advertisement

Many commenters who saw the TikTok expressed that they actually felt bad for the duo, while there were also a litany of comments from folks who expressed disbelief that they were able to make boatloads of money for essentially being laughing stocks.
Article continues below advertisement


What do you think of The Island Boys' first live performance from the short clip you watched? Do you think that they receive an undue amount of hatred? Or do you think that they should learn how to rap and make better music by taking this criticism in stride?