Hockey Players Have a Good Reason for Eating Mustard in the Middle of a Game
Why do hockey players eat mustard? Turns out, NHL stars have good reason to snack on the condiment. See what former Jets star Mark Letestu said.
If you see NHL stars throwing back packets of mustard on the bench, don't be surprised. Many of these athletes swear by mid-game mustard breaks, and it's not because they're eating hot dogs. (At least, not all of them are.)
So, why do hockey players eat mustard?
Article continues below advertisement
Former NHL forward Mark Letestu — who played for the Pittsburgh Penguins, the Columbus Blue Jackets, the Edmonton Oilers, and the Winnipeg Jets — explained the tradition a couple of years ago.
The mustard helps hockey players with cramps, Mark Letestu said.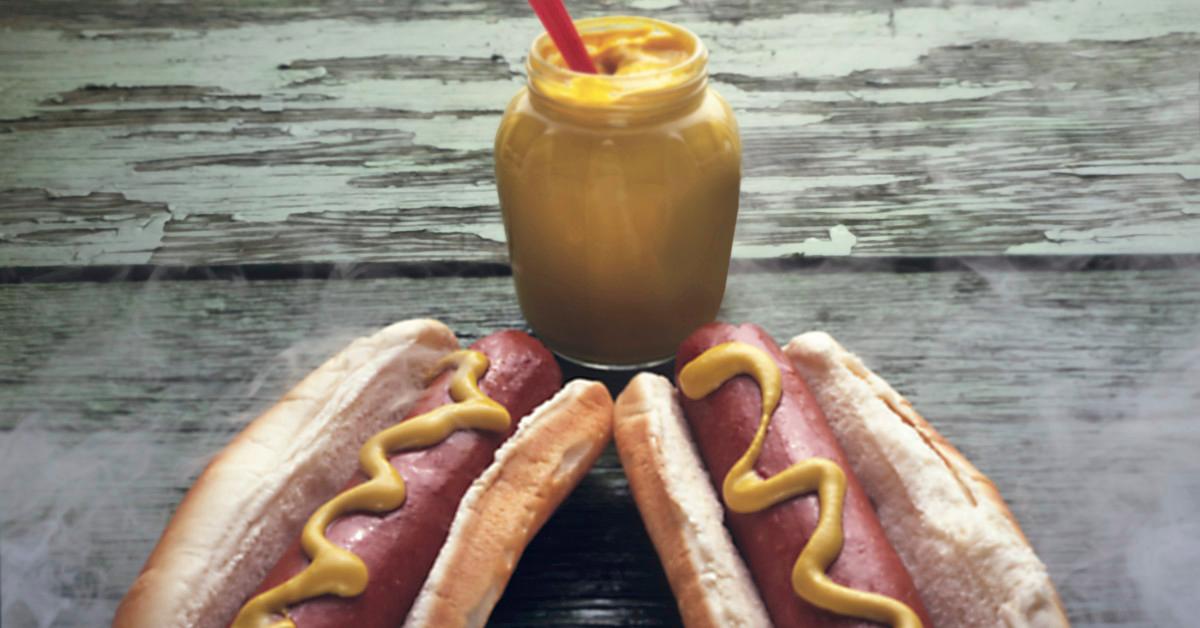 After Mark was caught sucking on a mustard packet in a 2019 Jets-Oilers game, the Alberta native explained his habit, saying the mustard gives him relief from muscle cramps. "Over the years, I've seen various guys do it on and off," he said, per NHL.com. "I just had a little bit of a cramping problem, asked for it … It helps. It works. I didn't have any issues the rest of the game."
Article continues below advertisement
He went on: "There are a few guys in here that [cramping] is like clockwork in the third period. I've taken just about everything for it, salt packets, pickle juice, but here it seems to be mustard … It tastes like crap for a couple of seconds, and the cramp goes away. … I don't discriminate against mustard. Mustard's all right by me."
Article continues below advertisement
His coach has seen players sneak hot dogs, pizza, and cigarettes.
Jets head coach Paul Maurice could vouch for mustard's popularity among his players. "[Jets forward] Adam Lowry buys it by the bucket," he said, per NHL.com. "I'm surprised that it was big news. I've seen it for a while. A lot of us have."
Article continues below advertisement
Paul did divulge, though, that he's seen more hot dog consumption on the bench than mustard-guzzling. "I've had a goalie hiding a dog in his mitt," he added, per a TSN Instagram video. "Like, you look down, and you're not sure, and the glove goes up to his face, and then it goes back down. He was dehydrated. … You know, can't take too big a bite because it's obviously noticeable, but if it's too small, you've got the dog in your glove way too long."
And that's not the only sneaky behavior the coach witnessed: "Uh, pizza between periods. Guys smoking in the dryer. Because, like, nobody can smell it then, right, because the dryer is vented? [I] had a guy like that, few cigarettes between periods."
Article continues below advertisement
Even football players swear by mustard.
Hockey players aren't alone in this habit. Philadelphia Eagles running back Kerryon Johnson was spotted squirting mustard into his mouth when he was still a high school football star playing for Alabama's Madison Academy Mustangs. "It helps with cramps, OK?" he tweeted at the time. "I really hate mustard, though."
And there is some science behind this condiment consumption. A study published last year in The Journal of Strength and Conditioning Research showed that mustard — along with sweet relish and pickle juice — ranks among "the most practical and palatable sources of acetic acid for strength and conditioning professionals to recommend that athletes consume for the possible prevention or alleviation of muscle cramps."