People Are Boycotting the NHL for Not Cancelling Their Games and Not Supporting BLM
After the NBA decided to postpone their games as an act of solidarity with BLM and Jacob Blake. However, the NHL has continued on with scheduled games, which has led to people boycotting the NHL.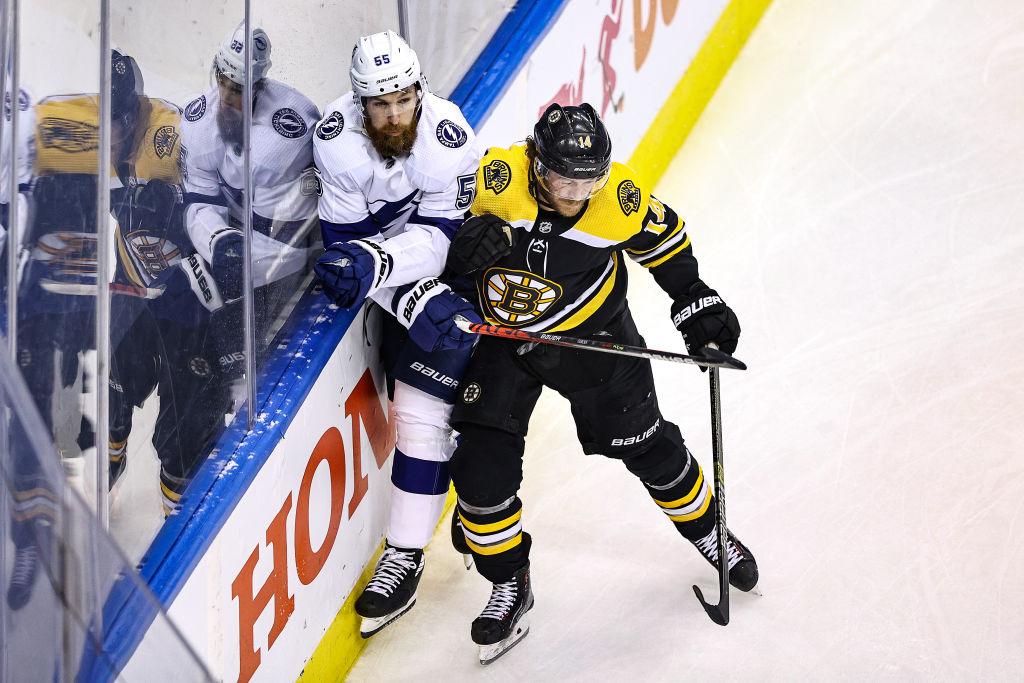 On Sunday, August 23, a 29-year-old Black man named Jacob Blake was shot in the back by a police officer in Kenosha, Wis. A video began circulating, showing Blake trying to de-escalate a fight when the police shot him multiple times as he attempted to get back in his car. This happened in front of his children. Officials have identified Officer Rusten Sheskey as the police officer who shot Blake, and that he is currently on administrative leave. Although Blake survived, it's reported that he is now paralyzed. People are calling for justice: Yet another Black man was shot by a cop.
Article continues below advertisement
This sparked protests in Wisconsin, with two protestors who have reportedly been shot and another one who has sustained injuries. This occurred on Tuesday, according to the New York Times. Blake's shooting also led to the NBA announcing it would be postponing Game 5 — the Milwaukee Bucks are boycotting to show their support for Blake — a very loud, definitive statement to the government and U.S. citizens.
Article continues below advertisement
"Some things are bigger than basketball. The stand taken today by the players and org shows that we're fed up. Enough is enough. Change needs to happen. I'm incredibly proud of our guys and we stand 100% behind our players ready to assist and bring about real change," the Bucks senior vice president Alex Lasry tweeted today.
Article continues below advertisement
The NBL isn't the only sport that has halted. The WNBA, MLB, and MLS have joined the boycott. The Los Angeles Clippers head coach Doc Rivers stated, "It's amazing why we keep loving this country and this country does not love us back." Even Barack Obama stands by the sports teams and their decision to do the right thing.
Article continues below advertisement
However, the NHL has reportedly decided to move forward with their scheduled games (tonight the Islanders play the Flyers, Lightning plays Bruins, and Avalanche plays Stars), and this decision is fueling a lot of backlash.
Boycott the NHL has started trending.
Sportsnet reporter Chris Johnston has stated that NHL deputy commissioner Bill Daly doesn't expect the NHL to pause their games. Johnston tweeted, "NHL deputy commissioner Bill Daly says there are currently no plans to postpone tonight's games. 'I don't expect the League to initiate a game stoppage. Obviously, our Players are free to express themselves in any manner they feel is appropriate.'" This means that none of the NHL teams have decided to protest.
Article continues below advertisement
"As a Canadian who loves hockey. I'm extremely disappointed that the NHL players have done absolutely nothing for the #BlackLivesMatter movement. They didn't cancel any games tonight. Effectively immediately #BoyCottNHL," one Twitter user wrote.
Article continues below advertisement
Others have joined the movement on Twitter, calling for a NHL boycott for not supporting BLM and essentially staying quiet as other sports teams have taken a stand. "Disappointed, but not surprised the NHL is the only pro sport continuing to play tonight. Hockey has a chance to join a statement for social change. Instead, once again, the NHL is just looking the other way," ESPN hockey reporter Emily Kaplan tweeted.
Article continues below advertisement
She followed up with, "I understand there are some MLB and MLS games going on. But I know hockey and I don't think there was any serious consideration about postponing games tonight. By the players or the league."
Article continues below advertisement
Article continues below advertisement
Of course, there are plenty of sports fans who disagree with the trending hashtag, saying sports and politics shouldn't mix. The NHL has yet to give an official statement on the backlash.
If you are looking for specific ways to donate your time or money to Black Lives Matter and other antiracist organizations, we have created a list of resources to get you started.