Let's Get Loosey-Moosey! A Viral TikTok Video Has People Wondering Why Moose Shed Their Antlers
A viral TikTok video showcasing a moose shedding both of his antlers has the internet shook. So, why do bull moose lose their antlers?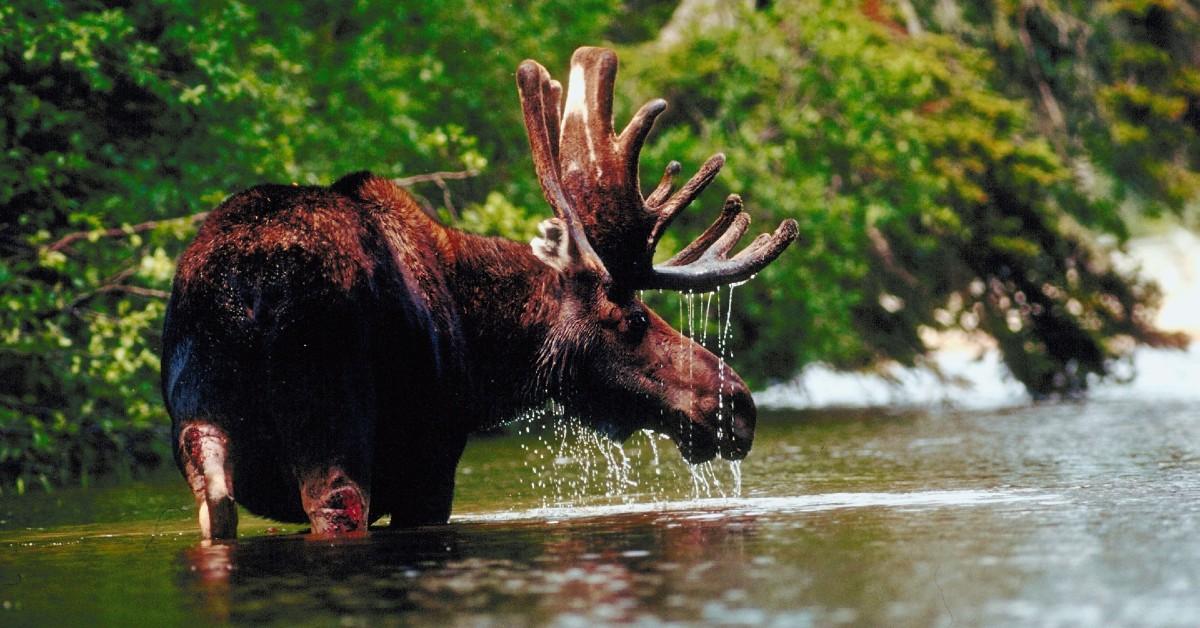 Witnessing the rare miracles of Mother Nature can easily make us realize that our present Earth is perhaps just as fantastical as Middle-earth. Whether it be the oddity that is thundersnow, the birth of a kindle of kittens, the aurora borealis, or even a double rainbow, nature is pretty darn cool.
A December 2022 TikTok video has steered the internet's attention toward another bizarre occurrence, specifically in the animal kingdom. In the awe-inspiring video taken on a doorbell camera, a giant moose can be seen approaching a snowy lawn.
Article continues below advertisement
In the quietness of the night, the prehistoric-looking mammal just stands in the snow ... before shaking his head and shedding both antlers. Wait, what? From there, the creature runs across the lawn, looking more like a cow than a moose.
The once-in-a-lifetime video by TikTok user AK Fat Truck has racked up over 2.6 million likes and over 18.5 million views, and for good reason. While many commenters were shocked that moose shed their antlers in the first place, others were curious as to why they shed them. Let's solve this moose mystery.
Article continues below advertisement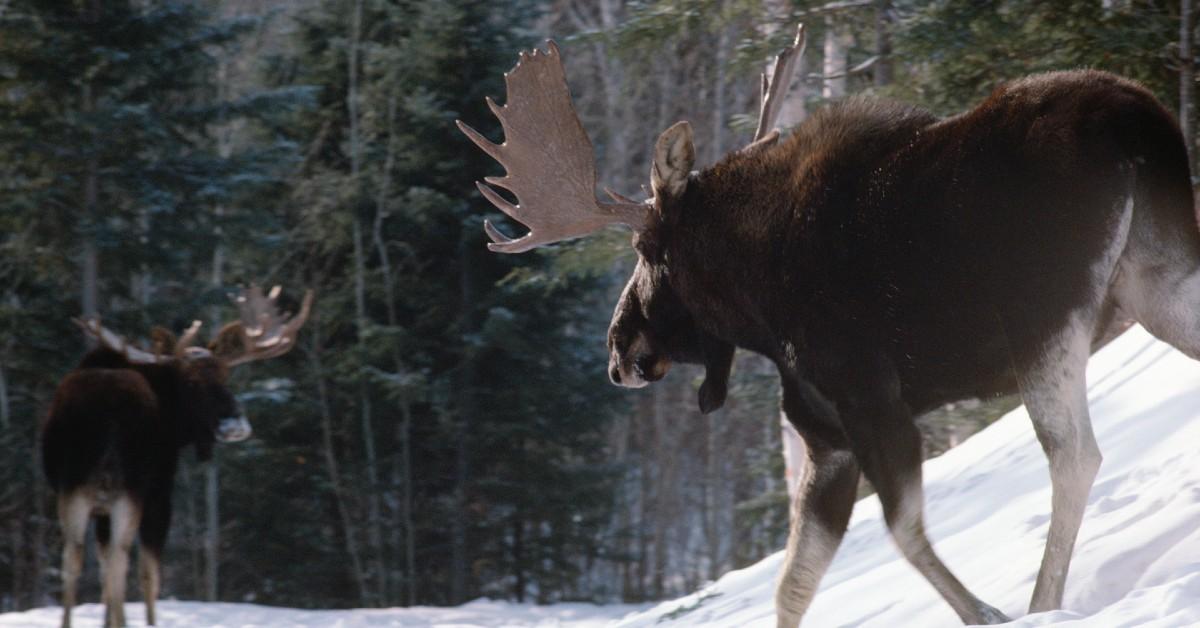 Why do moose shed their antlers?
Unlike cattle, sheep, and goats, who keep and continue to grow their horns, male moose (or bulls) shed their antlers during the wintertime (female moose do not grow antlers). So, no, as detailed by National Geographic, antlers are not fused to their skulls.
According to Lee Kantar, a moose biologist with Maine's Department of Inland Fisheries and Wildlife, disposing the cranial appendages allows moose to drop up to 60 pounds of weight instantly (isn't that a dream). Therefore, they're able "to store more energy for the winter."
Article continues below advertisement
Moose "like to push those antlers against each other for dominance," but since they're technically not used for defense, they "can afford to ditch them after breeding season."
The shedding process is called antler casting, and it typically occurs during early December. AK Fat Truck posted the viral video — which was taken in Alaska — in mid-December.
Article continues below advertisement
Moreover, wildlife ecologist from the University of Alaska Fairbanks said that antler growth is regulated by testosterone. Approximately every April, antler bone begins to grow "inside a nourishing skin covering on the moose's head, called velvet." As testosterone amps up, antler bone solidifies and velvet begins to shed, usually during September.
With every year that goes by, antlers grow in bigger than the last. However, according to retired biologist and moose expert Vince Crichton, bulls reach their prime at 10 years old. After that, their antlers begin to decrease in size. How embarrassing!
Article continues below advertisement
Per New York's Department of Environmental Conservation, bull moose can grow antlers about 4- to 5-feet wide and that weigh about 25 to 30 pounds.
AK Fat Truck and his family measured the fallen antlers to be 58.25 inches, or 4.85 feet, from tip to widest tip. This measurement includes a 9-inch skull estimate between the antlers.
"So, for those people that don't know, a 58-inch bull moose is a trophy in Alaska," the TikTok user relayed. If only TikTok's Bullwinkle knew he was a trophy moose!