People Hate Megan Rapinoe for Her Vocal Activism and Unapologetic Attitude
While she has amassed a wide fanbase, Megan Rapinoe also has quite a few haters. She has been under fire for her activism. Conservatives aren't happy.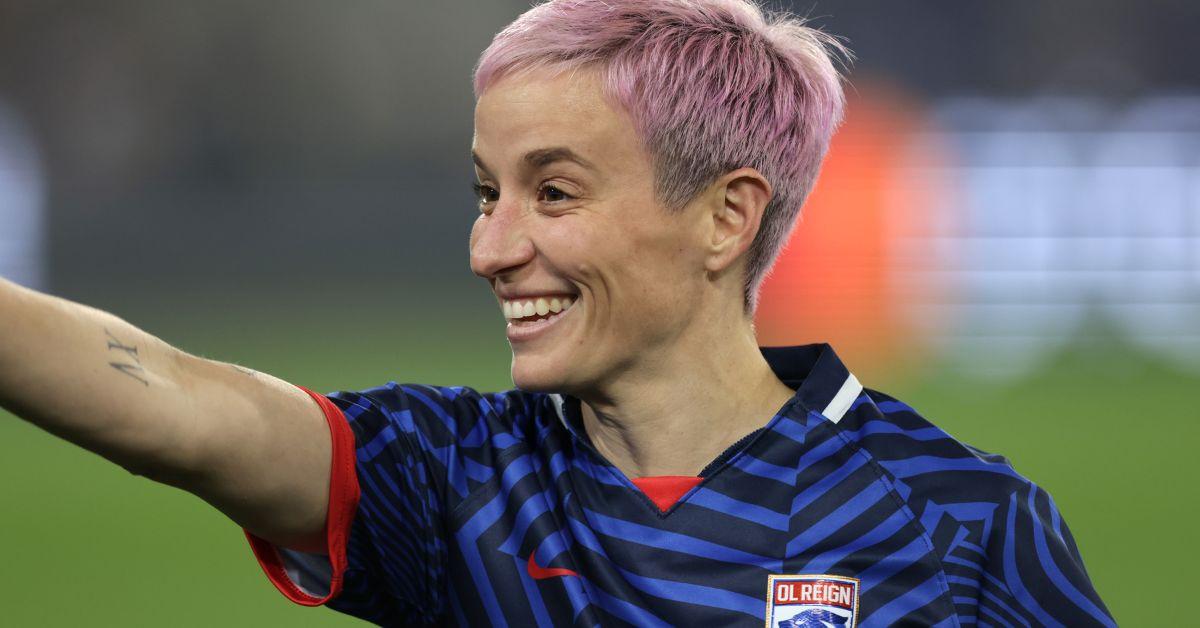 The Gist:
Megan Rapinoe is a former professional soccer player and activist.
She refused to meet President Donald Trump at the White House.
She received backlash for kneeling during the national anthem.
Article continues below advertisement
American soccer star Megan Rapinoe is renowned for her athleticism, especially her time on OL Reign in the National Women's Soccer League and on the U.S. national team. However, what has made Megan stand out is her role as an advocate and activist. Plus, her often brightly dyed hair surely helps too.
Megan received the Presidential Medal of Freedom from President Joe Biden and was included in the TIME 100 Most Influential People of 2020. Much of her advocacy centers around LGBTQIA+ activism, including with organizations like the Gay, Lesbian, and Straight Education Network and Athlete Ally.
Despite her accolades and activist history, many people don't like Megan. She has faced backlash in the past, especially from more conservative circles. So, why do some people hate Megan Rapinoe?
Article continues below advertisement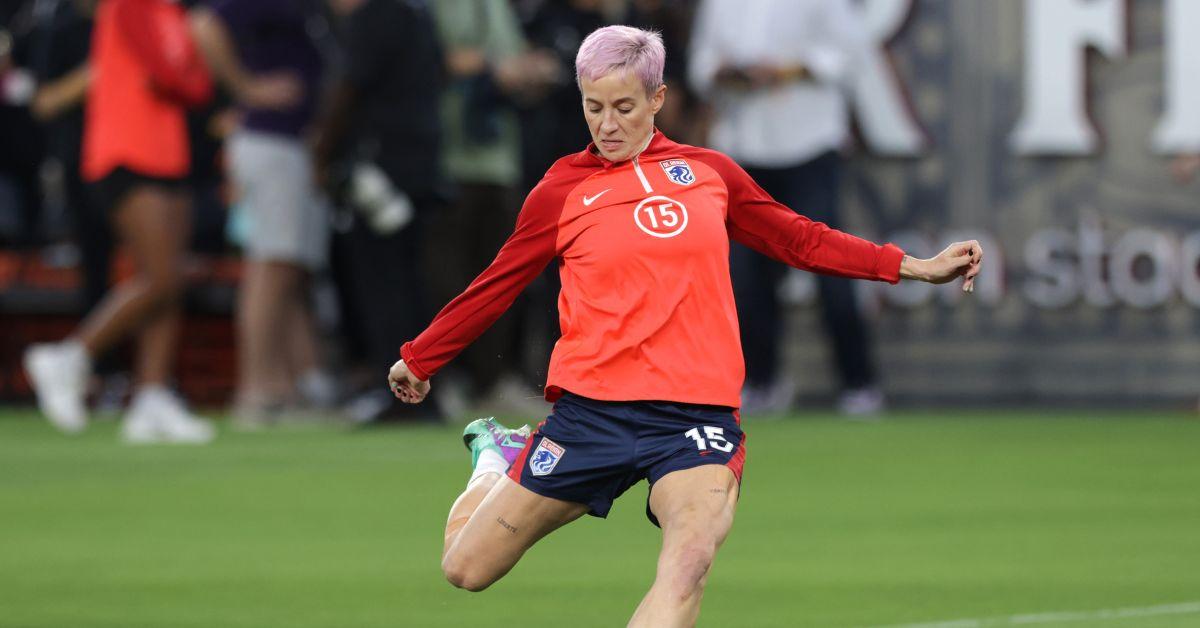 Why do people hate Megan Rainoe?
Megan's outspoken and politically charged comments have positioned her for harsh criticism. While one fan on Reddit noted that she was "cocky," that's only the beginning of the issues people take with Megan. As a lesbian, she often faces a slew of sexism and misogyny, only made worse by her choice to be vocal and unapologetic.
Article continues below advertisement
During the Trump administration, Megan showed outward disapproval toward President Trump. In fact, she was adamant that she wouldn't visit the White House even if the U.S. team won the World Cup. "I'm not going to the f--king White House. No, I'm not going to the White House. We're not gonna be invited. I doubt it," she told Eight by Eight.
The MAGA crew was certainly not happy about this, especially since Megan and the team previously met with former President Barack Obama after a win in 2015.
To make matters more tense, Megan called Trump "sexist," "misogynistic," "racist" and "not a good person," according to Yahoo! Sports.
Article continues below advertisement
In 2016, Megan kneeled during the national anthem in protest of racial injustice.
Like NFL player Colin Kaepernick, Megan made headlines for choosing to defy typical customs and kneel during the national anthem before games. "White people were mad. Whew, were they mad! Conservative commentators in the media immediately started shouting and yelling that kneeling during the anthem disrespected the military," she wrote for The Guardian.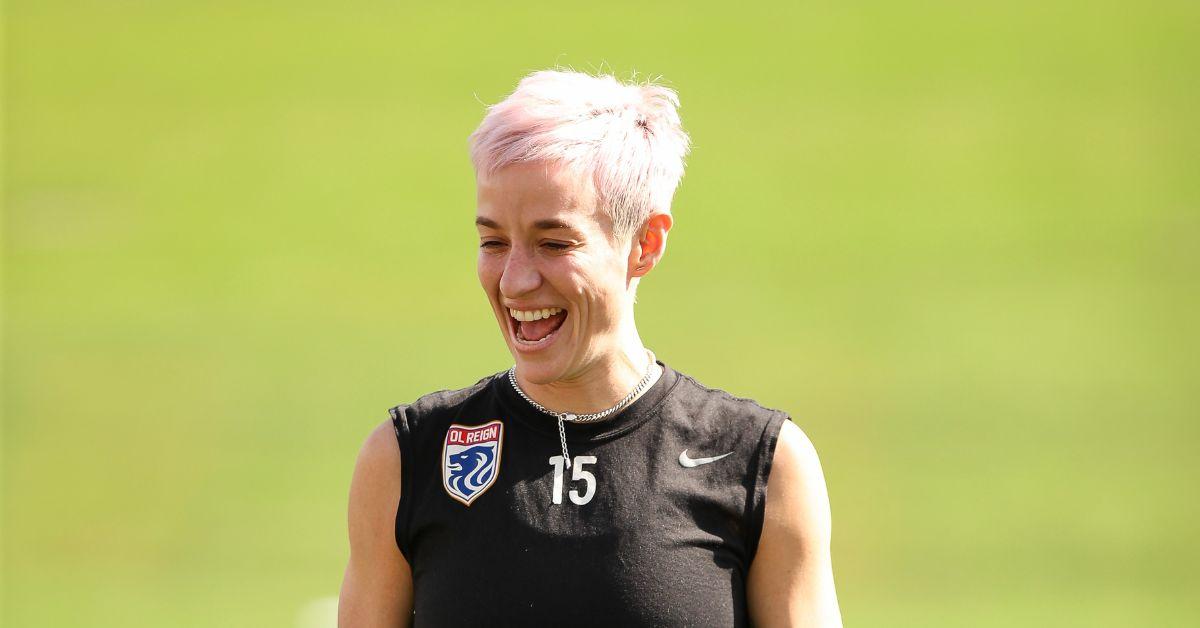 Article continues below advertisement
And Megan was right. The backlash from her protest rippled through the sporting world, making its way to the mainstream media. Tension was so bad that even Trump weighed in on it. "No. I don't think so," he said to The Hill when asked if he believed Megan's actions to be "appropriate."
In her piece for The Guardian, Megan explained how the outrage seemed to be a result of people taking her choice "personally." "I hadn't been expecting anything like this scale of outrage. When I'd campaigned for LGBTQ rights or pay equity, I had always been warmly received," she wrote in reflection.
Article continues below advertisement
Megan was criticized for outward atheism.
On Nov. 11, 2023, Megan played in the final game of her career. In the 2023 NWSL Championship game, she went down early with an Achilles injury and had to be subbed out.
After the game, Megan made a comment insinuating that she was an atheist, which sparked some outrage from Christians. "I'm not a religious person or anything and if there was a God, like, this is proof that there isn't," Rapinoe said in a post-game press conference, according to the New York Post. "This is f--ked up. It's just f--ked up. Six minutes in and I eat my Achilles."
Article continues below advertisement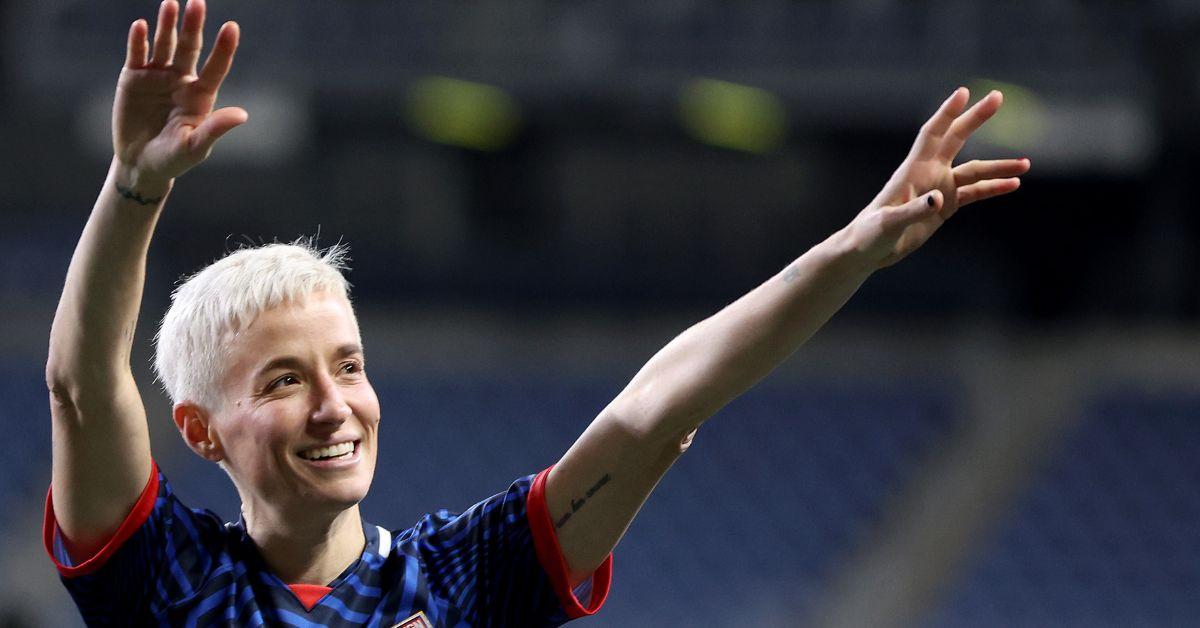 Sage Steele, a sports commentator, took issue with this comment. "Narcissism at its finest," she posted in response to a video of Megan's comment following the injury.
Article continues below advertisement
This wasn't the first time the two had faced off. Sage's viewpoints on transgender rights were previously branded as "bulls--t" by Megan during an interview with TIME.
"When Martina or Sage or whoever are talking about this, people aren't hearing it just in the context of elite sports. They're saying, 'The rest of my life, this is how I'm going to treat trans people,'" she said.