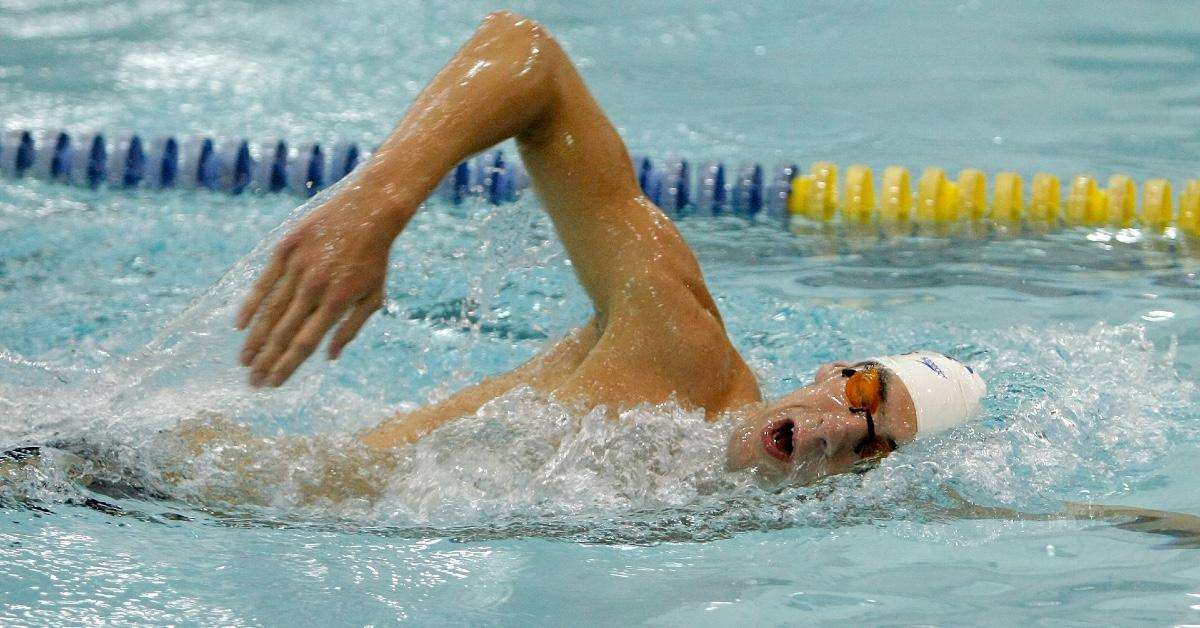 Why Do Olympic Swimmers Wear Two Caps? Your Swimming Questions, Answered
Fans watching the Summer Olympic Games might notice an interesting trend in swimmers' fashion. Olympians such as Katie Ledecky and Michael Phelps have been spotted wearing two swimming caps in the pool. While two caps might seem excessive, athletes have valid reasons for doubling up that have nothing to do with fashion.
Here's why swimmers wear two caps, plus the answers to other questions about Olympic swimming.
Article continues below advertisement
Why do swimmers wear two caps?
The Sun explains that there are two primary reasons swimmers double up on caps. Both reasons are rooted in better performance and in increasing a swimmer's speed in the pool. The first is to help secure goggles, which go over the first cap but under the second. Goggles are stabilized as a result, and covering up the straps reduces their drag in the water.
Article continues below advertisement
The second reason swimmers wear two caps also relates to performance. Yahoo! Sports spoke to Dave Salo, an assistant coach for the 2012 U.S. Olympic women's team, who discussed the reason for the two caps. The first cap is made of latex, while the second cap is made of silicone. Latex wrinkles on the head, but "the outer silicone cap better maintains the shape and does not wrinkle as much, thereby causing less drag."
Article continues below advertisement
In a sport that hinges on cutting through the water like a knife, reducing drag is of utmost importance, especially as swimmers often win or lose races by a fraction of a second. Swimmers will do anything they can to ensure that their cap or goggles don't inhibit their performance when they're going for the gold.
Article continues below advertisement
What else do swimmers do before a race?
Several fans have noticed swimmers sometimes splash water on themselves before a race. Swimmers use water from the pool directly or pour a water bottle on themselves. The reasoning behind this differs, but ultimately, it's another performance-related trick. Some say that the water helps keep their suits better in place, while others say swimmers splash themselves to decrease the shock of diving into the pool water.
Another pre-race ritual is for swimmers to slap themselves in order to increase blood flow and warm their bodies up. Warm muscles and good blood flow are the same reason behind athletes wearing heavy coats before a race. Some swimmers even participate in a muscle-relaxing activity post-race called "cupping," which creates circular bruises on swimmers' backs.
Article continues below advertisement
None of these swimming tricks are required and it's ultimately up to each individual athlete to decide how they want to warm up before a race. The swimming portion of the Tokyo Summer Olympics has not yet concluded, so who knows what other performance tricks swimmers will be using this year.
The Tokyo Summer Olympics air on NBC and highlights are available on NBCOlympics.com and Peacock.