The Reason Golfers Yell "Fore!" Could Have Everything to With Caddies
Even if the extent of your golfing knowledge begins and ends with 'Happy Gilmore,' you have probably wondered: Why do they say "fore" in the sport?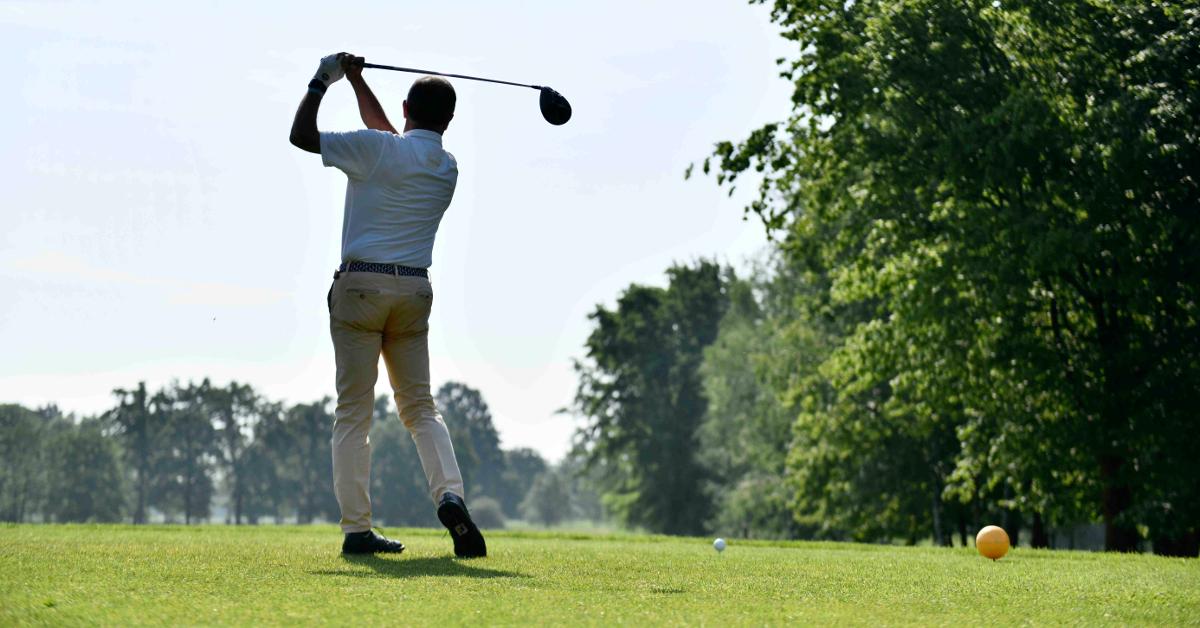 There are a lot of misconceptions about golf. The sport is often associated with hoity-toity country clubs, and while a good set of golf clubs costs more than a basketball, soccer ball, or football, and finding a well-maintained course can be a challenge, there are good arguments that it's actually got a more widespread appeal than some may think.
Article continues below advertisement
And even if you don't buy this, you have to admit it's fun to hear golfers yell, "Fore!" after hitting a ball. But why do they say that specific word?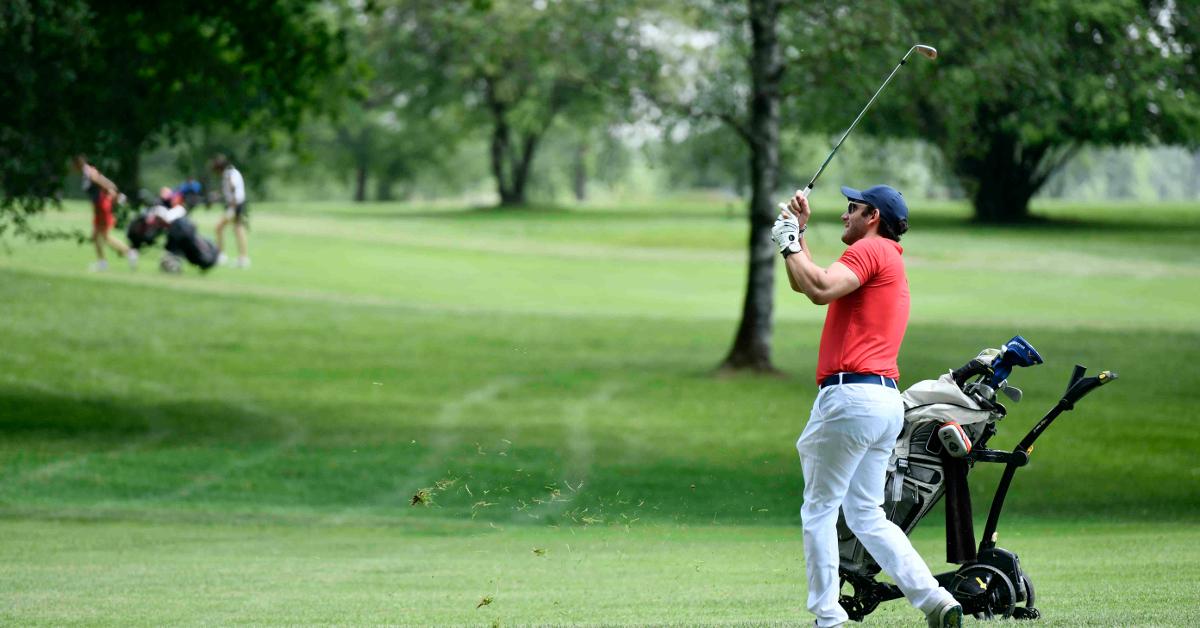 Article continues below advertisement
Seriously, why do they say "fore" in golf?
If you've ever played the game or watched Caddyshack, then you can probably piece together that "fore" is shouted whenever a player smacks a ball that is headed towards another group of players or if they know they smacked the ball in a direction that wasn't intended.
The "fore" in this instance is used as a courtesy to warn anyone who's out on the green that there's a golf ball incoming. No one wants their skull crushed when they're just trying to get in a few holes on their day off.
But why the specific word "fore?" Why can't people just shout, "Watch out!"?
Article continues below advertisement
The reason "fore" is the word of choice has to do with the history of the game. Golf is a Scottish game that originated in the country back in the 1500s. As time progressed and more and more people played golf, the rules of the game started changing.
Article continues below advertisement
It became common to employ the help of "forecaddies," who are just referred to as "caddies" today. They were hired by folks playing the game to keep an eye out for where balls landed.
Article continues below advertisement
Forecaddies would often walk ahead of the group and stand in the line of fire in order to call out where the balls landed. This helped to reduce the amount of time that players spent on the green while mitigating the number of lost balls. It's not like they had factories that could ship those things out whenever they needed, so keeping tabs on them was in everyone's best interest.
Article continues below advertisement
Players would yell, "Forecaddie!" because they didn't want their helpers to get smacked by said balls, and that's where the term "fore" came from.
The term seems to have evolved along with the job description of caddies. The assistants don't step ahead of the balls to spot where they land anymore. With better maintained and designed golf courses, and easier-to-spot spheres, caddies can stick to what their modern primary focus is: helping golfers with their shots and reaping the benefits when they win.