This 'Call of Duty: Black Ops Cold War' Twist Had Fans Screaming at Their TVs
In 'Call of Duty: Black Ops Cold War' players were shocked when Adler kills Bell in the main campaign. And folks want to know why.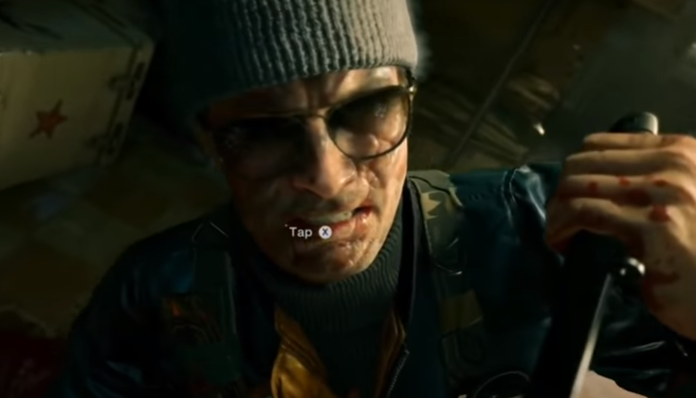 The Call of Duty franchise has been known to pull some pretty aggressive punches when it comes to the game's main campaign. The first Modern Warfare title plunged players into a cold ice bath of emotions when the title's main protagonist got blown up in a helicopter and died watching a nuclear blast go off in the near distance. And Black Ops Cold War players are experiencing a similarly shocking moment when Adler shoots Bell. But why does he do that?
Article continues below advertisement
So why does Adler shoot Bell?
The Black Ops series certainly does like to take certain liberties when it comes to the narrative of their games: just look at the "Zombies" mode in the franchise as a clear indication of the developers doing whatever they darn well please. The game's main protagonist, Bell, has a pretty fantastical story arc of his own.
WARNING: SPOILERS ahead for the Cold War main campaign are delineated further in this article.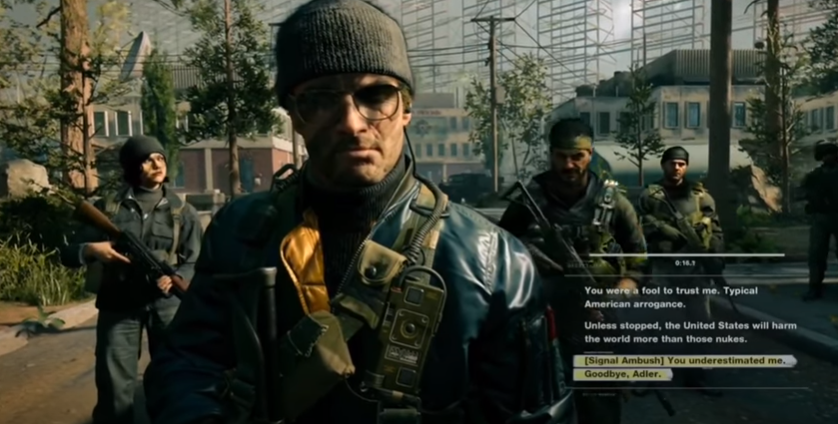 Article continues below advertisement
If you know anything about the Cold War, it was a time in the nation's history where distrust of Russia and the USSR was at an all-time high. Stories of covert operations and missions between spies have been oft-talked about and fictionalized in a variety of different movies and TV shows. So it's only natural that this double-agent, criss-cross dynamic would be at the heart of the latest COD game's primary narrative.
It's hinted pretty early on in the game that Bell has undergone his fair share of trauma and the title's final chapter, "Identity Crisis" lays the truth out: Bell isn't a U.S. operative, he's a Russian spy who's been brainwashed by the CIA and he's been working with Perseus the entire time. Yikesaroni and cheese.
What's cool is that the game then offers players a choice: Do they decide to work for the U-S-of-A, or do they pledge their allegiance to Mother Russia?
Article continues below advertisement
Depending on the path you choose, you'll get a different ending, and the game packs three separate conclusions. Do you stop the nuclear bombing threat and forget your original mission training? Or do you carry out the plot and murder tons of people in the process to establish a new world order? Such heavy choices, even if they are virtual ones.
Article continues below advertisement
The game's "worst ending" involves Adler killing Bell — something the man intended on doing from the get-go because he knows that Bell's been brainwashed and just can't bring himself to trust him. I mean, they're working in a world full of clandestine and surreptitious skullduggery, and it's not like anyone's going to have a happy ending.
How do you get the "good ending" in 'Call of Duty: Black Ops Cold War'?
The way to stop Adler from killing you is to fight him, unfortunately. If you don't resist, he will shoot and kill you. So regardless of what happens, there's no "clean" getaway for Bell.
Good Ending
In order to get the ending where America prevails, you need to tell Adler to go to the Solovetsky Monastery. This will end Perseus and the threat will be neutralized.
Article continues below advertisement
If you mislead Adler by sending him to Duga, that's when the game's "bad ending" is triggered and then you'll have a final mission called "Ashes to Ashes."
You'll get three response options. One is to signal an ambush where Perseus will come out and you'll engage in a firefight with the American squad and strike them down.
Article continues below advertisement
Even in this scenario, you have the option to resist or not. If you don't, Adler will kill you, if you do, you're gonna have to shoot him dead. If you don't call the ambush, then you're going to die too.
It's important to note that even if you pick "the good ending" Adler pulls his gun on Bell and you don't know who actually makes it out of the final confrontation alive.
You can check out all of the endings below:
Article continues below advertisement
Article continues below advertisement
Which ending did you pick the first time? It seems that the developers had one message for gamers and this title proves it loud and clear: War is hell. Especially when you watch how the whole ambush scene plays out when you actively kill the colleagues you've fought alongside with for so long throughout the main campaign.