Quarterback Josh Dobbs Is Making a Name for Himself as a Viking and an Advocate
Quarterback Josh Dobbs just got his first win as a Minnesota Viking, but many want to know why the NFL player doesn't have any hair.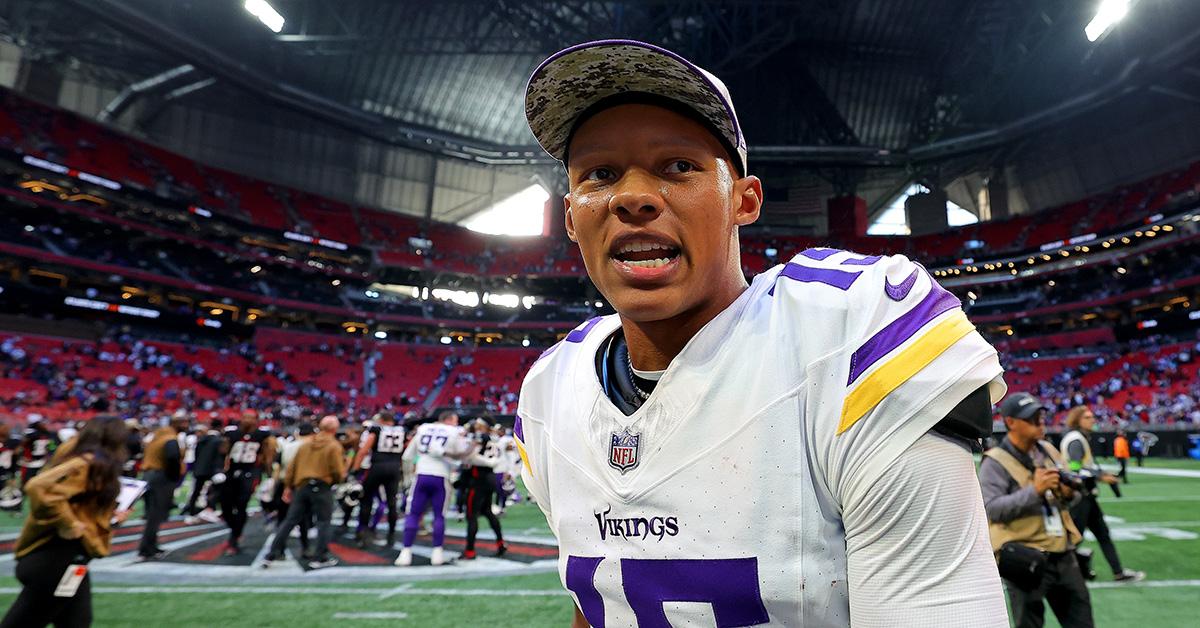 The Gist:
Josh Dobbs doesn't have any hair on his head or face as a result of alopecia, an autoimmune disease that causes hair loss.
Josh has been an outspoken advocate for alopecia, and has spoken at conferences on the subject.
Since joining the NFL in 2017, Josh has played largely as a backup for quite a few different teams.
Article continues below advertisement
You may not have known who Josh Dobbs was before the 2023–2024 NFL season, but the quarterback has made a name for himself in part by playing well amid pretty adverse circumstances. Josh was traded to the Minnesota Vikings during the middle of the 2023 season after quarterback Kirk Cousins was ruled out for the rest of the season.
Now, as Josh is tasked with taking the Vikings on what could very well become a playoff run, many want to learn more about him. Specifically, they want to understand why the quarterback doesn't have any hair, not just on his head but anywhere on his face.
Article continues below advertisement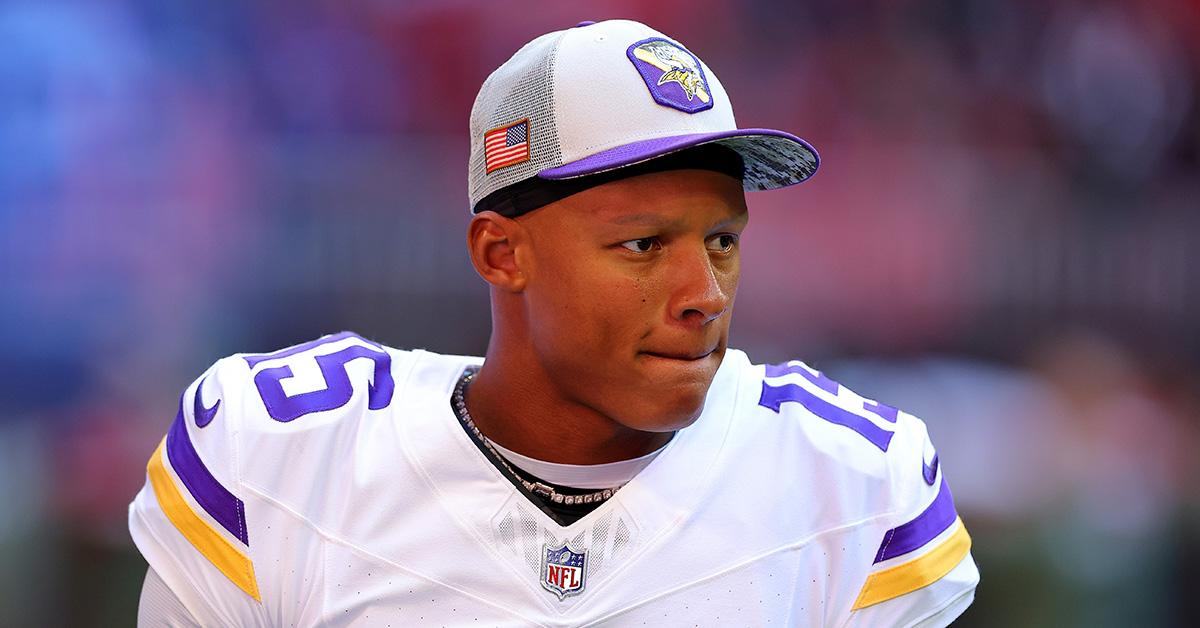 Why does Josh Dobbs have no hair?
Josh has no hair because of a medical condition known as alopecia. Essentially, the condition just refers to chronic hair loss, and it can affect multiple parts of the body. So, Josh doesn't have any hair top of his head. He also doesn't have eyebrows or eyelashes.
According to an article published by the Arizona Cardinals, where Josh played before Minnesota, he was first diagnosed with alopecia in third grade.
Article continues below advertisement
When he was first diagnosed, Josh's hair would occasionally grow back, but prior to college, he said he made the decision to "rock the baldy" full time.
"We had a lot of big games and of course opposing fans would try to find ways to get in your head, but I took it with the position," he said of his college career. "There's ignorance in the world, but I always use my platform and who I am, and the position I play, to serve as the opportunity to share who I am."
Josh has been a proud advocate for those with alopecia, and has even spoken at conventions about it.
"Anytime you see people being true to who they are, it's great to see," Josh explained. He said, "Everyone's going through something. For us, alopecia may be a little more visually visible to outside people looking in, but everyone's going through something."
Article continues below advertisement
Alopecia is an autoimmune disorder that impacts about 2 percent of the population. Thankfully, hair loss is the main symptom, so while it can impact a person's self-esteem or confidence, it shouldn't have any major impact on their overall health, including athletic abilities.
Josh has already been with a number of different teams over the course of his professional career.
Since joining the league, he has played mostly as a backup. After starting the season with Arizona, though, he became valuable enough that Minnesota traded for him in order to keep their own hopes for the playoffs alive.