Soccer Star Victor Osimhen Wears a Mask During Games After a Head Injury
Nigerian soccer star Victor Osimhen always wears a face mask during games, leading many to wonder why he wears the mask and what it's for.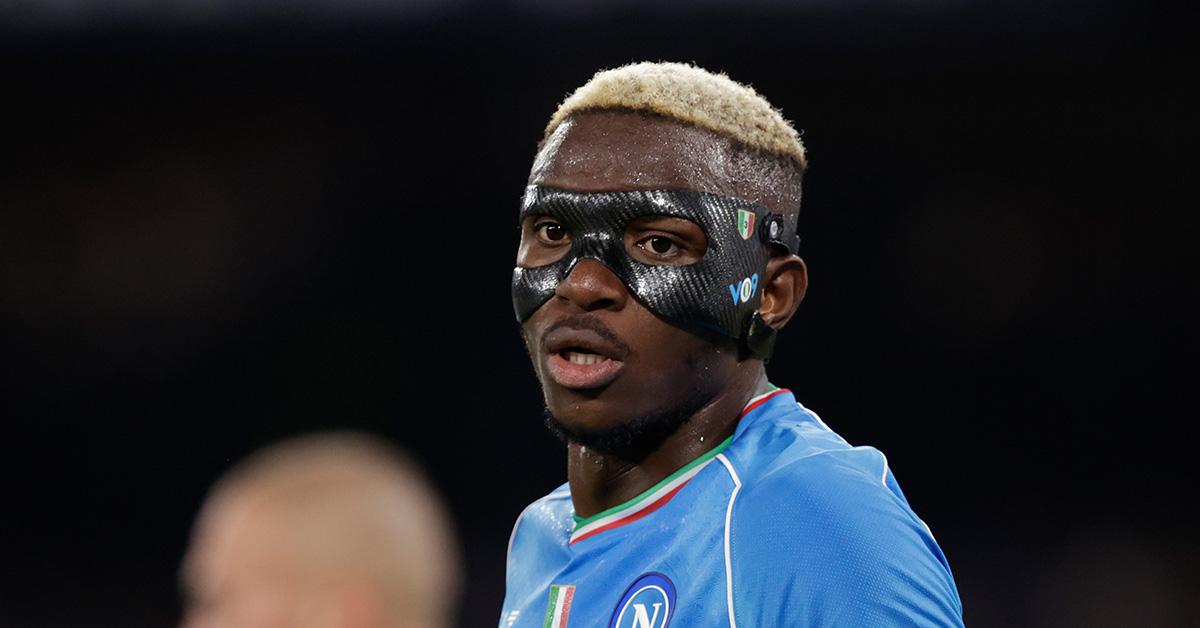 The Gist:
Following an eye socket injury in 2021, Victor Osimhen has continued to wear his face mask even though he is fully recovered.
The team doctor claims that he continues to wear the mask because it helps him feel comfortable on the field.
Napoli insists that Victor isn't going anywhere despite a TikTok from the Napoli account that seemed to make fun of him.
Article continues below advertisement
In addition to being the subject of some social media controversy, Nigerian striker Victor Osimhen has also been raising questions because of an on-the-field behavior that some people find confusing. The thing that most people seem confused about is why Victor wears a protective face mask during all of his matches.
The explanation for Victor's decision to continue wearing a mask, which is designed to protect the bones on his face while he's playing, is rooted in an injury he suffered in 2021. He's worn the mask since then, even though he probably doesn't need it any more for his recovery.
Article continues below advertisement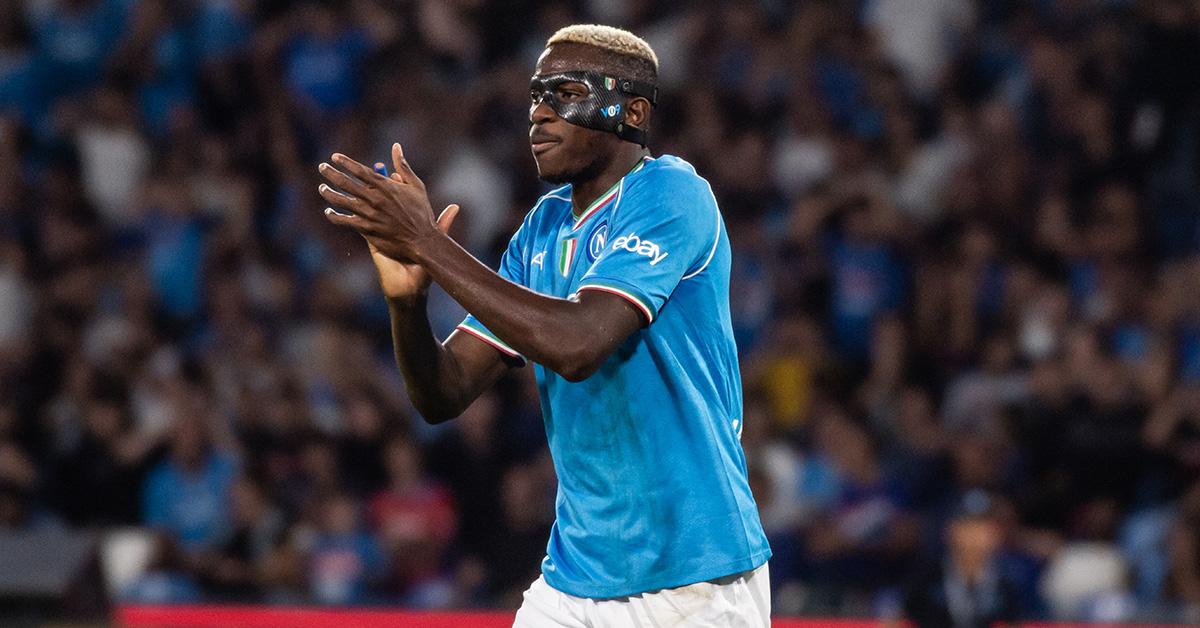 Why does Victor Osimhen wear a mask?
The original reason that Victor started wearing a mask during games was because of an eye socket injury he sustained during a Serie A match against Inter in November of 2021. The eye socket injury sidelined him for three months, and when he returned to play in January of the following year, he was wearing the mask. He's been wearing the mask ever since, even though, according to his doctors, he no longer needs it.
Article continues below advertisement
Napoli doctor Roberto Ruggiero said that Victor was totally healed, but had elected to keep wearing the mask anyway.
"Osimhen is perfectly healed, he's still wearing the protective mask because it gives him a sense of security, but he's healed," he explained. "He has his own balance and wants to wear it. Hopefully this mask will be enough until he feels safe and takes it off. Not before then. I have still seen for a check, but as soon as he returns, we will have intense work to do."
Victor has proven to be a prolific scorer even in spite of the injury, suggesting that the mask may work as the kind of comfort blanket that ensures he feels comfortable playing what can sometimes be a very physical game. Facial injuries can be debilitating, so it makes sense that Victor would want to avoid facing that kind of injury twice over the course of his career.
Article continues below advertisement
Victor is also facing social media controversy.
In October 2023, Victor made news because of a controversial TikTok video in which Napoli seemed to be making fun of him for demanding a penalty. Some suspected that the video may mean that Victor's contract with Napoli would be over soon, but that doesn't appear to be the case.
"Victor is a player who makes a team on his own, it's not up for discussion," Aurelio De Laurentiis said to El Chiringuito following the release of the video. "There is no problem with the renewal, everyone in Napoli is happy."