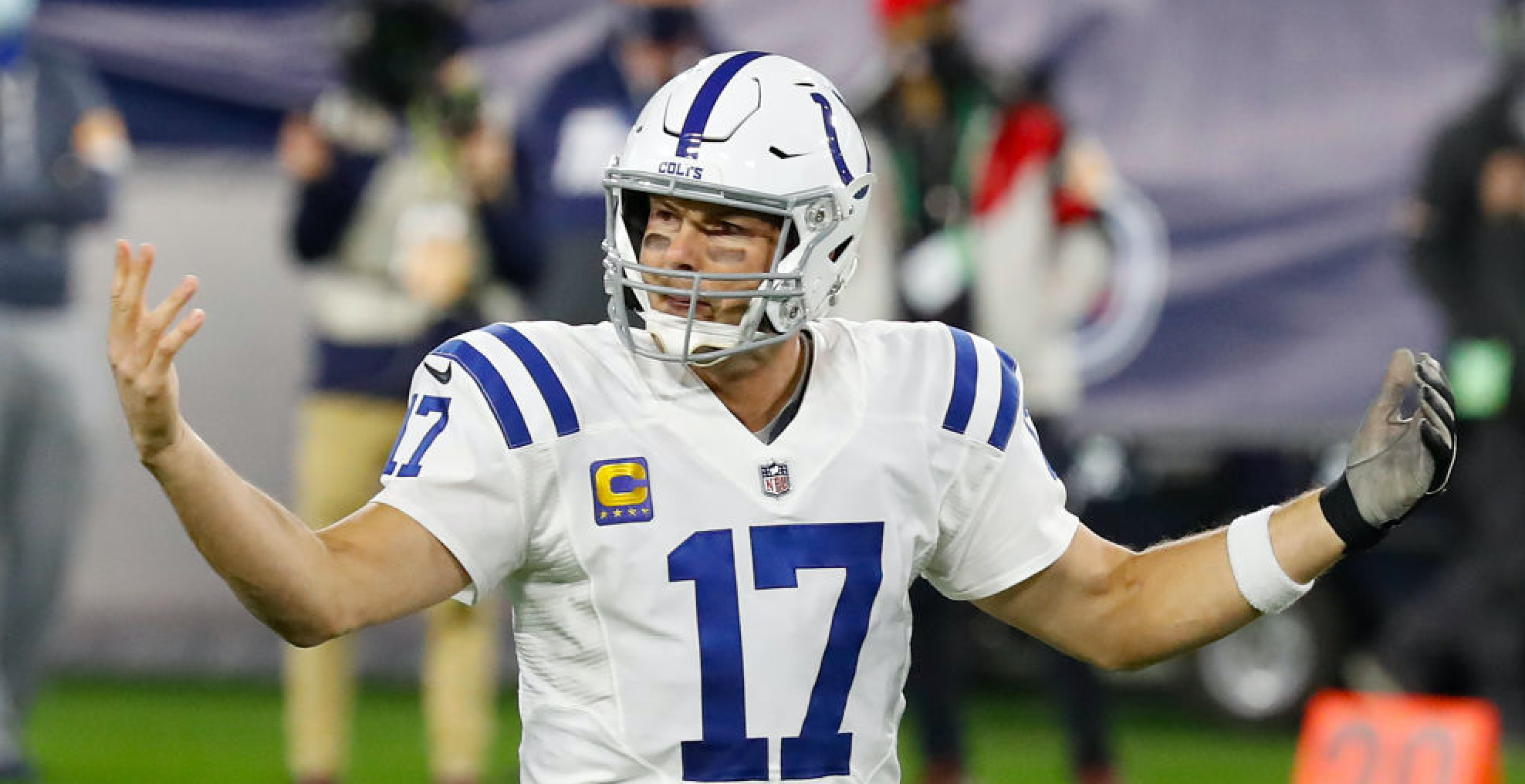 Here's the Real Reason Why NFL Quarterback Philip Rivers Throws So Strangely
NFL quarterback Philip Rivers, who played for the San Diego/Los Angeles Chargers for 16 seasons until signing on with the Indianapolis Colts in 2020, is known for his skill, speed, and strategy.
He's also known for the strange way he throws a football. Philip's throw has been dissected and analyzed and sometimes even made fun of, but one thing is for sure: There is definitely a reason why he throws the way he throws.
Article continues below advertisement
Why does Philip Rivers throw so weirdly?
Philip, 39, doesn't throw the football overhead like most other quarterbacks would. His throw has been described as a shot-put throwing motion. Apparently, Philip throws this way because he learned how to throw a football when he was really young — before his hands were big enough to throw a full-sized football.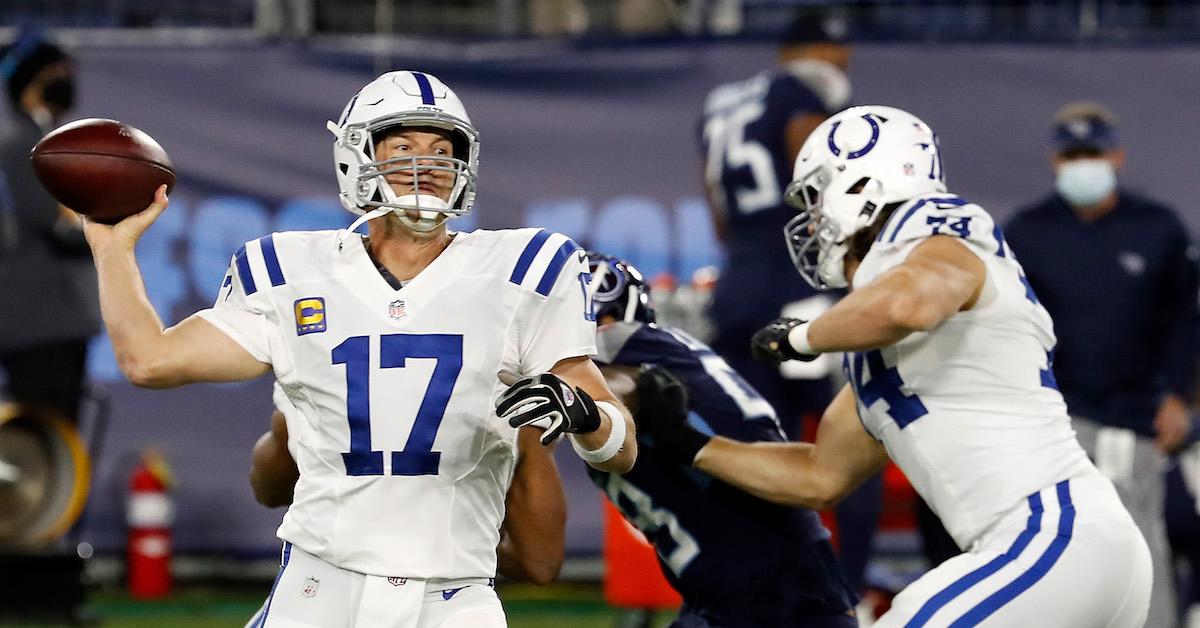 Article continues below advertisement
His dad, Steve, was the head coach of the Decatur High School football team and had Philip get the footballs and throw them back. After doing this repetitively, this became his "style" of throwing.
So, it wasn't because it was some kind of stylistic throw style Philip chose, but it was one that allowed him to throw footballs at a young age.
Article continues below advertisement
"We've got to thinking about it, and one of the reasons he has such an odd throwing motion, especially when he was younger, was he'd have to throw that big varsity football around. There was only one sized ball, and he'd throw it when the kids would play," Steve said, per Boston.
"He was throwing the regulation football that was too big for his hand for him to throw, so that's why he would push it. They used to say it looked like he was throwing shot put. So that is probably where that motion comes from,"
Article continues below advertisement
Philip's accidental throw style became his signature move that propelled him in his career. Although some thought it was strange, many didn't really question it because the throw was effective.
Article continues below advertisement
"No one really said anything until I got to NC State. I remember Norm Chow telling me he was watching us off the balcony seeing me throw. He asked if I was OK. He hadn't recruited me. He was hired after so he had never seen me play a snap. So he asked if I was alright or if I was hurt or something." Philip was nicknamed the "javelin thrower" for a while, per Chargers.com.
Chow was initially concerned and asked for advice. He was basically told to not mess with Philip's throwing. Why fix something that isn't technically broken? "
He just reconfirmed what I already had known. You're not going to change a young man's motion when he's 19 years old — maybe when he's 7 or 8. But when he's 19 and had the success that he's had, I don't think you worry too much about it. His timing was terrific. The accuracy was terrific. Why mess with it?"
Article continues below advertisement
In 2010, Philip explained his throwing style, telling fans that all that matters to him is that he delivers the ball to the right person.
"For the most part, it was 'stick with what got me here.' But you want to do whatever gave you the best chance to get your shot in the NFL, so I tweaked things here and there, mainly just to tighten it up," Philip told NFL Total Access.
He continued, "One thing I've always tried to live by is be quick and accurate with [the football]. It doesn't really matter what it looks like, as long as it's getting to the right guy."
Well, we definitely can't argue with that. Keep doing you, Philip!