Uncovering the Mystery Behind Why The Members of Slipknot Wear Masks
We have discovered the secret as to why the members of heavy metal band Slipknot wears masks, and we have the inside scoop on everything!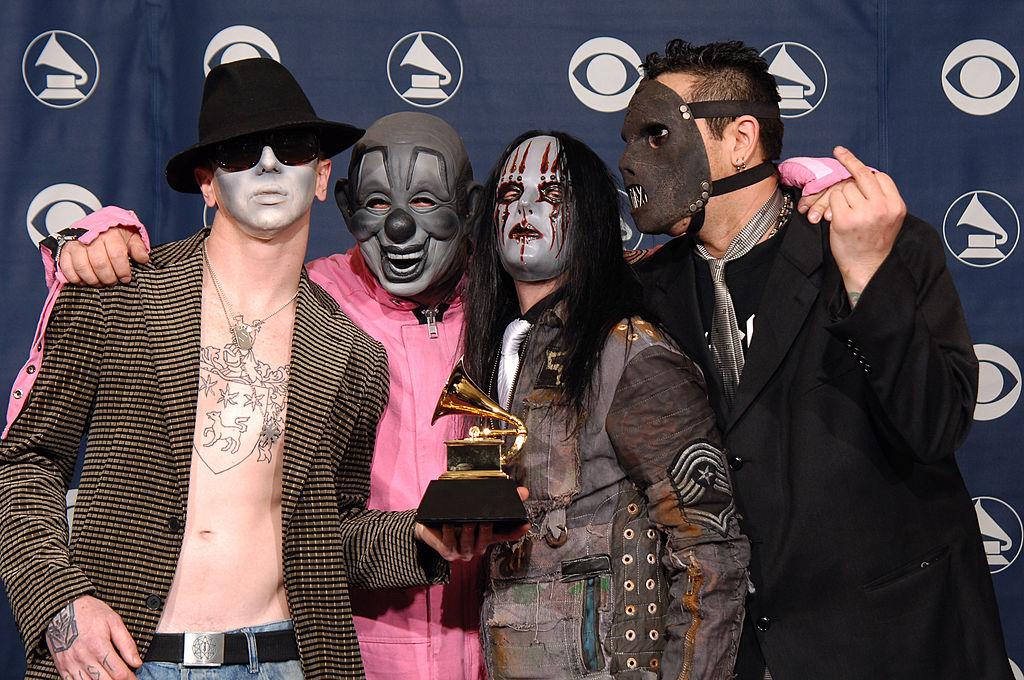 Oh, Slipknot! They're not just a band, they're a force to be reckoned with in the world of heavy metal. If you're not familiar with them, prepare to have your mind blown. Slipknot is a nine-member American metal band known for their intense music, aggressive lyrics, and captivating live performances. But they're so much more than just a group of musicians.
Article continues below advertisement
Slipknot burst onto the music scene in the late '90s with their self-titled debut album, which quickly gained attention for its raw energy and brutal sound. They wear matching jumpsuits and creepy masks that add to their mystique and create an otherworldly visual experience for their fans. Why exactly do the members of Slipknot wear masks?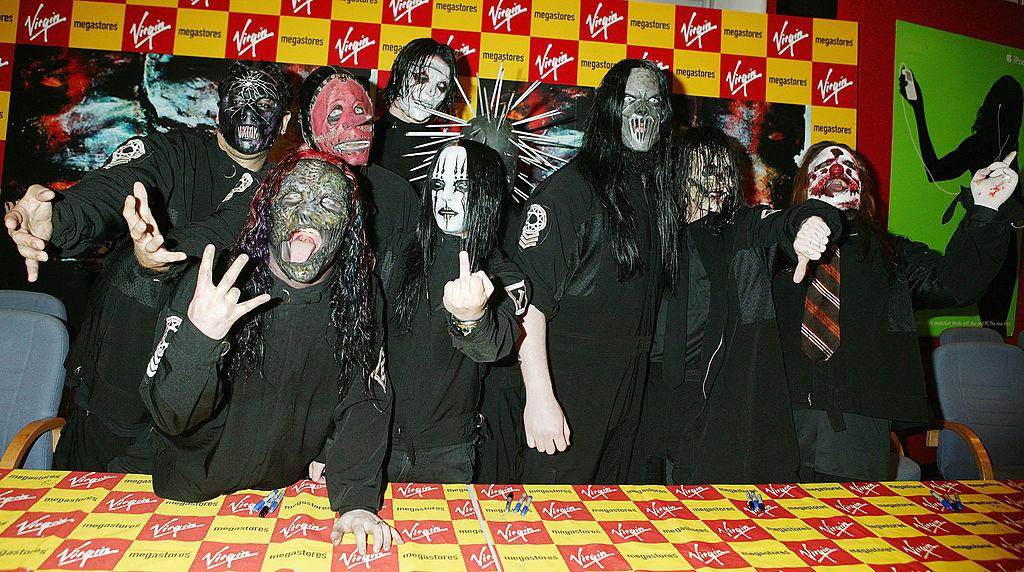 Article continues below advertisement
Why does Slipknot wear masks?
Back in the late '90s, when Slipknot was still taking its baby steps, something absolutely wild happened. The one and only percussionist, Shaun "Clown" Crahan, rocked up to band rehearsals sporting a clown mask. Yep, you heard that right! This unexpected fashion choice inspired his legendary nickname that he proudly carries to this day.
But wait, there's more! By 1997, Slipknot, being the trendsetters they are, had a brilliant idea. They decided to take their image to the next level and add a touch of individuality to their ensemble. How, you ask? Well, they hatched a plan that would forever change the face (literally) of Slipknot. Each member would don a unique mask that would set them apart from the crowd.
Article continues below advertisement
And as if that wasn't enough, they also rocked their signature jumpsuits, creating an iconic look that would become synonymous with the band. Also, you won't believe what Slipknot's masks mean to their frontman Corey! In a revealing moment on his show in 2014, Corey spilled the beans on the deeper significance behind their ever-changing masks. For Corey, Clown, Sid, and a few others in the band, their masks go through radical transformations, and there's a powerful reason behind it all.
Article continues below advertisement
According to Corey, these masks are like windows into their souls, reflecting the person within. He passionately explained, "The mask is a representation of the person on the inside, and let me tell you, nobody stays the same over time — that's what I truly believe." It's fascinating to think that Slipknot's masks aren't just a fashion statement or a gimmick. They hold a much deeper meaning for the band members, especially for Corey himself.
Article continues below advertisement
"With every album, my mask has evolved, so this one, specifically, is supposed to represent the person behind the mask, but then the person behind that person, which is one of the reasons why it's two pieces, and you can peel the one off, and it's still a representation. So it's almost like having two different faces, but it's the same person," Corey said.
Slipknot's sound is a unique blend of heavy metal, nu-metal, and alternative metal, characterized by their blistering guitar riffs, thunderous drumming, and vocalist Corey Taylor's powerful and versatile voice. But Slipknot is more than just a band. They are a symbol of individuality, rebellion, and the power of self-expression.