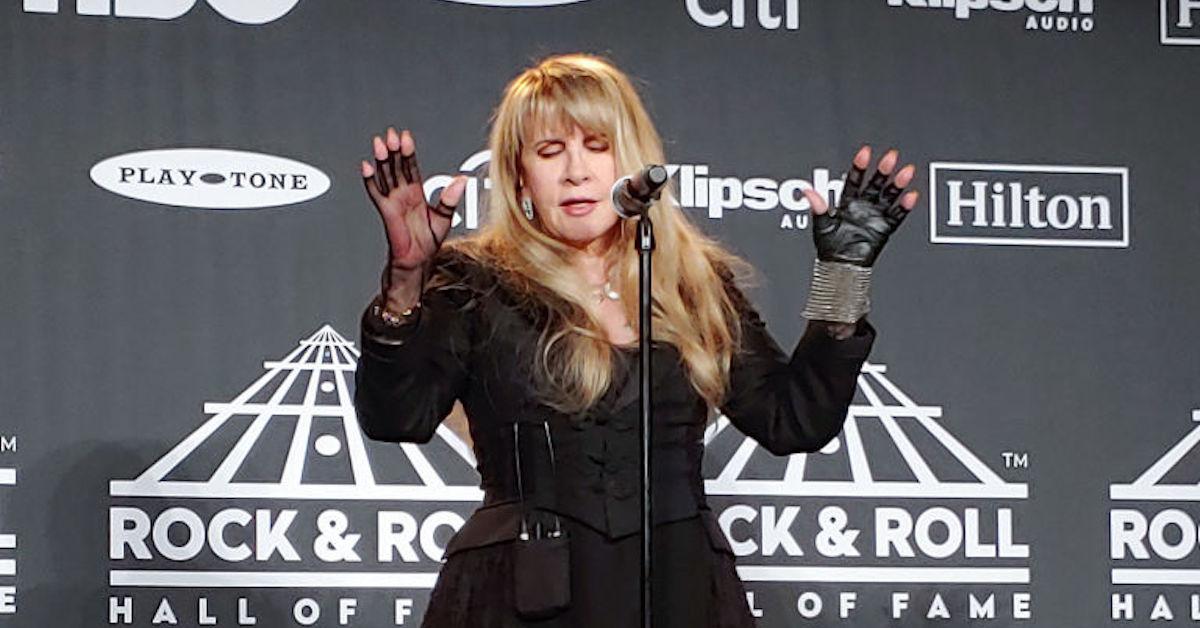 Ever Wonder Why Stevie Nicks Wears Gloves?
Stevie Nicks' iconic witchy style makes her stand out in a sea of stars. But why does the "Gypsy" singer wear gloves? Details on her style choices.
For over 40 years, Stevie Nicks' iconic stage looks have made her the sartorial embodiment of '70s rock star swagger. The layers of velvet, gossamer lace, boots, beads, and fringes all came together to form Stevie's unmistakable style as the legendary singer-songwriter took the music world by storm.
Article continues below advertisement
Over the years, Stevie's unique onstage style evolved into a uniform that solidified her beauty and proved her a bonafide rock and roll goddess. And while Stevie has experimented with many different iterations of her look, one thing that's remained consistent is Stevie's love of a fancy glove.
But why does Stevie Nicks wear gloves? Keep scrolling to find out.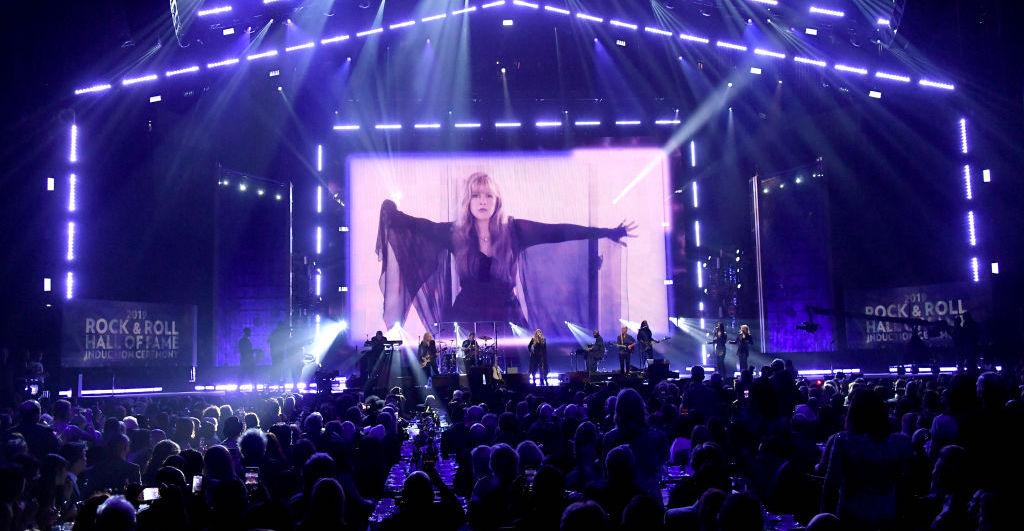 Article continues below advertisement
Why does Stevie Nicks always wear gloves?
Stevie's early costumes reflected the popular bohemian style of the 1970s and the lightweight, floaty fabrics that she chose to wear at the time accentuated her movements as she performed on stage. But as the years passed and Stevie's work became a little darker, her style changed to reflect the changes in her music.
Stevie started to introduce the long, dark capes, and custom shawls she became so well-known for. She also started to gravitate towards velvet, lace, and sheer fabrics that wrapped around her as a protective cover while she was onstage, often using them to add dramatic effect while dancing.
And of course, she also started wearing her signature gloves.
Article continues below advertisement
Over the past 10 years, Stevie has worn embellished gloves, leather gloves, and fingerless gloves. She's worn black lace gloves that look like they're an extension of the sleeves of her dress. She's been known to wear gloves trimmed with chainmail, or bedazzled with silver mesh.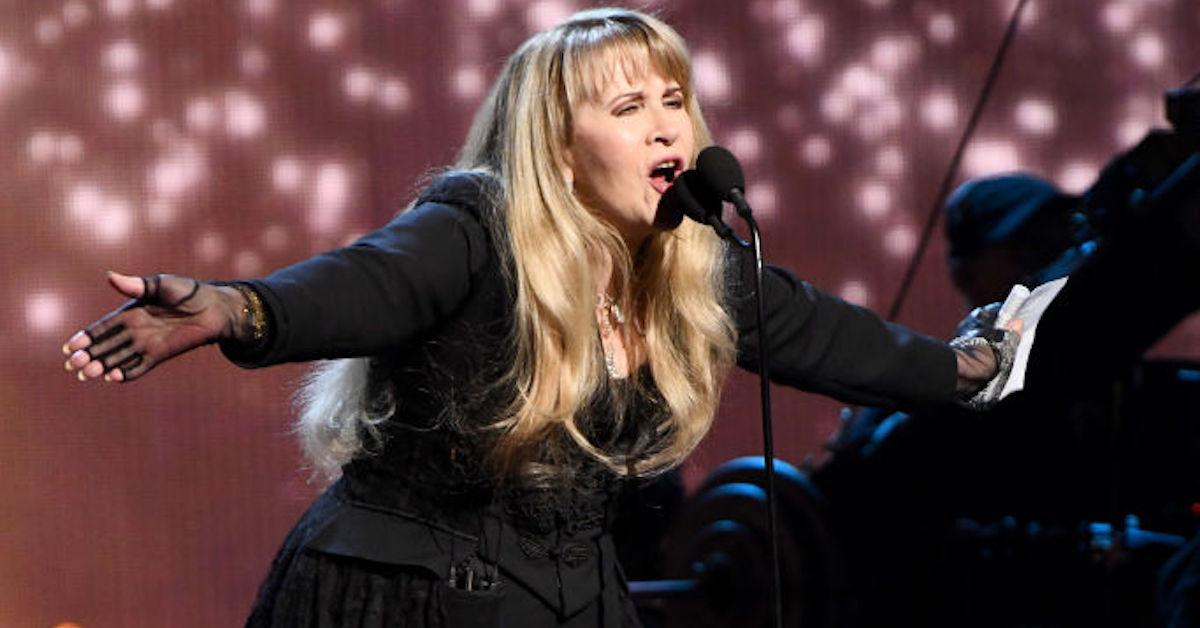 Article continues below advertisement
Some fans speculate that Stevie gravitates towards wearing gloves to hide her aging hands. But while Stevie is getting up there in the years (she's 72!), this seems to be a baseless theory given that she's been wearing gloves since The Wild Heart Tour in 1983.
So while hiding her age may play a small part in it, the gloves do appear to be a choice rooted in aesthetics alone.
Stevie Nicks may nick your gloves.
In an interview with W Magazine, the costume designers on Season 3 of FX's American Horror Story said that Stevie had such a developed sense of her own unique and personal style that she came into costume fittings with a lot of choices from her own wardrobe, including a McQueen jacket that she ended up wearing on the show and, of course, her own gloves.
Article continues below advertisement
According to on-set designers, the costume department also had a professional glove-maker named Dorothy Gaspar, who left gloves in Stevie's dressing room if she wanted to change hers while filming. The designer added, "She didn't change her gloves, but they did disappear."
While a spokesperson for FX later clarified that the gloves in question had been found and had actually ended up stored with the wrong costume, not in Stevie's sticky hands, we consider that fair warning — if you see a witchy woman coming your way, hold on to your mittens!