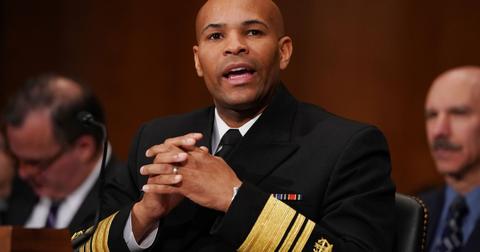 Why Does the U.S. Surgeon General Wear a Uniform?
By Abi Travis

Updated
Why does the surgeon general wear a uniform and what does it signify?
In order to understand why the surgeon general wears a uniform, let's first cover what a surgeon general actually is. The U.S. Surgeon General is the operational head of the United States Public Health Service Commissioned Corps (PHSCC). The Commissioned Corps is dedicated to the protection, promotion, and advancement of health and safety of the general public. They are also a uniformed service, which is why everyone who is a part of the Corps wears a uniform.
The surgeon general uniform goes all the way back to 1871, when a man named John Maynard Woodworth first organized the Public Health Service (PHS) along military lines. Woodworth was the U.S.'s first supervising surgeon (a rank that is now known as the surgeon general).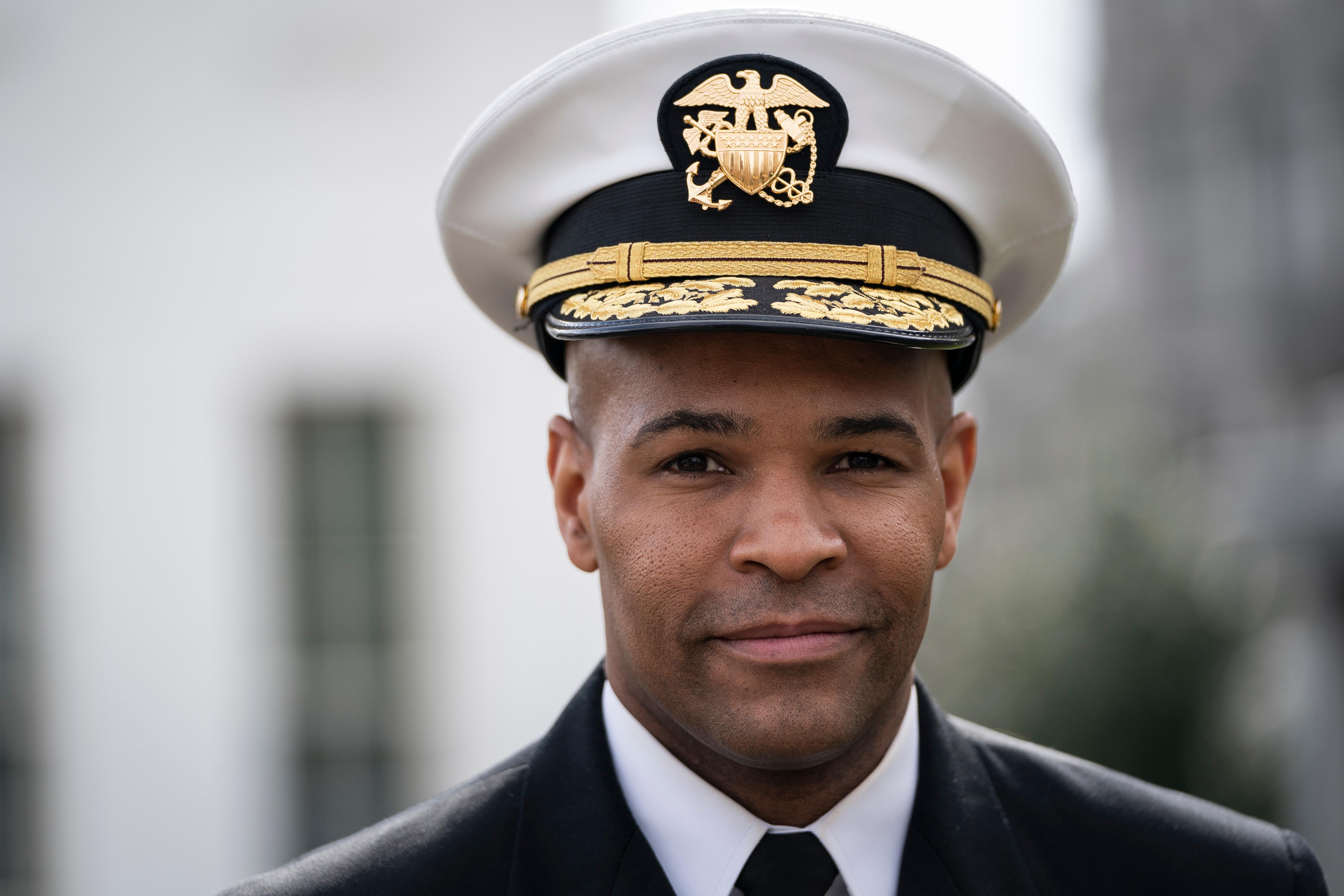 Members of the PHS are given military-style commissions and naval-style ranks and they wear uniforms to reflect those titles. The idea is that the PHS is a mobile force ready to be on the frontlines of whatever health crisis may arise. As the person at its head, the surgeon general gets a uniform.
There are actually several different surgeon general uniforms that can be worn — Service Dress Blues, Summer Whites, Service Khakis, and Operational Dress Uniform (ODU) Woodland Camouflage. According to the PHSCC website, "uniforms promote the visibility and credibility of the Commissioned Corps to the general public and the Nation's underserved populations whom officers are devoted to serving."
Does the surgeon general have to be a surgeon?
The U.S. Surgeon General does not have to specifically be a surgeon, but according to U.S. law, they must "have specialized training or significant experience in public health programs" prior to being appointed. They must also already be members of the Regular Corps of the U.S. Public Health Service prior to their appointment. Once a surgeon general is appointed, they hold the rank of vice admiral.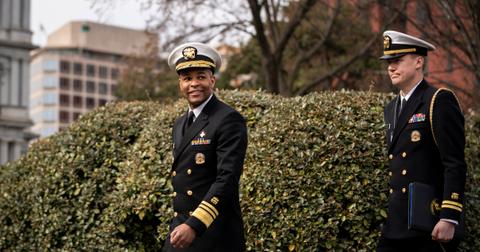 What does the U.S. Surgeon General actually do?
The surgeon general is known colloquially as "the Nation's Doctor." The surgeon general has many informal duties, including educating the American public about health issues and advocating healthy lifestyle choices. They also sometimes issue public health warnings — you've probably seen the Surgeon General Warning on packets of cigarettes or alcoholic beverage labels before.
And, of course, in the event of a public health emergency, the U.S. Surgeon General uses their status as head of the Commissioned Corps to put plans in action. The Corps is on-call 24 hours a day and ready to be dispatched as necessary. That's obviously the main focus these days. Be prepared to see even more of Surgeon General Jerome Adams as the COVID-19 situation continues to develop — you'll be able to recognize him by his uniform now!