Did Sierra Mist Change Its Name? Inside PepsiCo's Mission to Impress Gen Z
Why did Sierra Mist Change its name? The answer is complicated, as PepsiCo is working to shake up the lemon-lime soda space and impress Gen-Zers.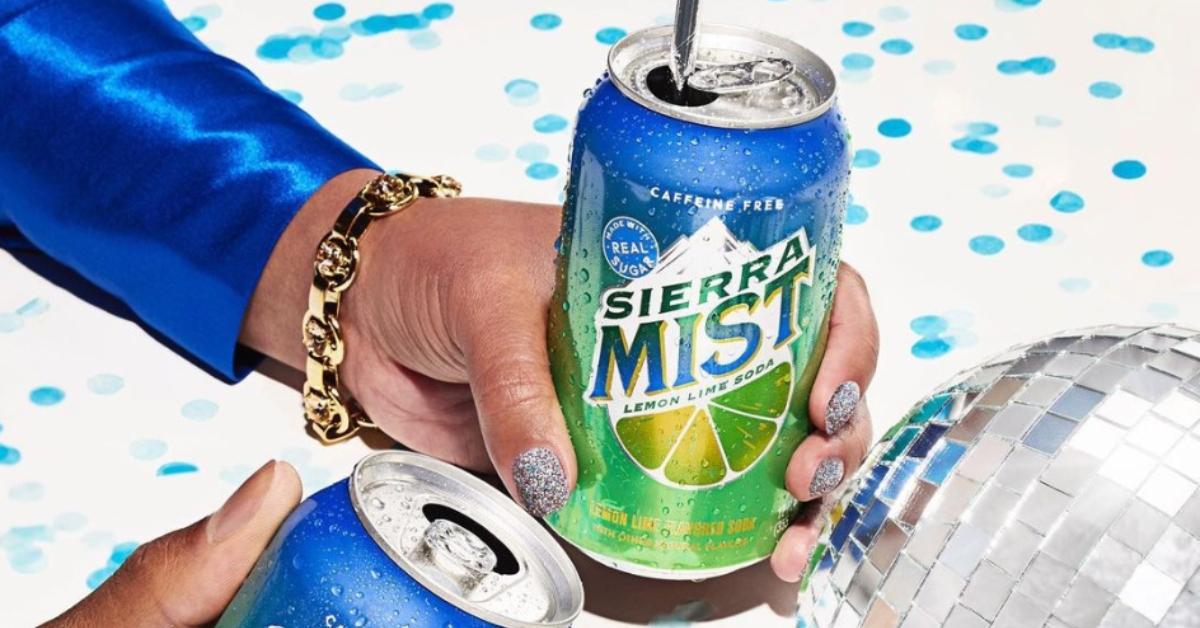 Soda drinkers crowned Coca-Cola's Sprite as the top-tier lemon-lime soda long ago. According to Statista, Sprite boasted $6 billion in sales and a market share of 8.3 percent of all American soft drink sales in 2021, making it the leading lemon-lime soda and the third best-selling soft drink brand globally.
Article continues below advertisement
Despite Sprite's immense popularity — which has only grown via endorsements from celebs like LeBron James and Drake — other citrus soda contenders take up space in the market, including Seven Up (originally called "Bib-Label Lithiated Lemon-Lime Soda," it was the first lemon-lime soda ever marketed), Mountain Dew, and Sierra Mist.
The latter beverage was introduced by PepsiCo in 1999 (replacing Slice) and advertises itself as a "crisp lemon-lime refreshment made with real sugar." In comparison to the almighty Sprite, Sierra Mist boasted $1 billion in annual U.S. sales in 2021.
In an attempt to shake things up, PepsiCo is ditching Sierra Mist. Many are wondering if the corporation is simply rebranding the soda and changing its name for the sake of consumer intrigue. The soda was rebranded and reformulated as "Mist Twst" in 2016, reverting back to good ol' Sierra Mist in 2018. In 2023, however, PepsiCo is pulling out all the stops.
Article continues below advertisement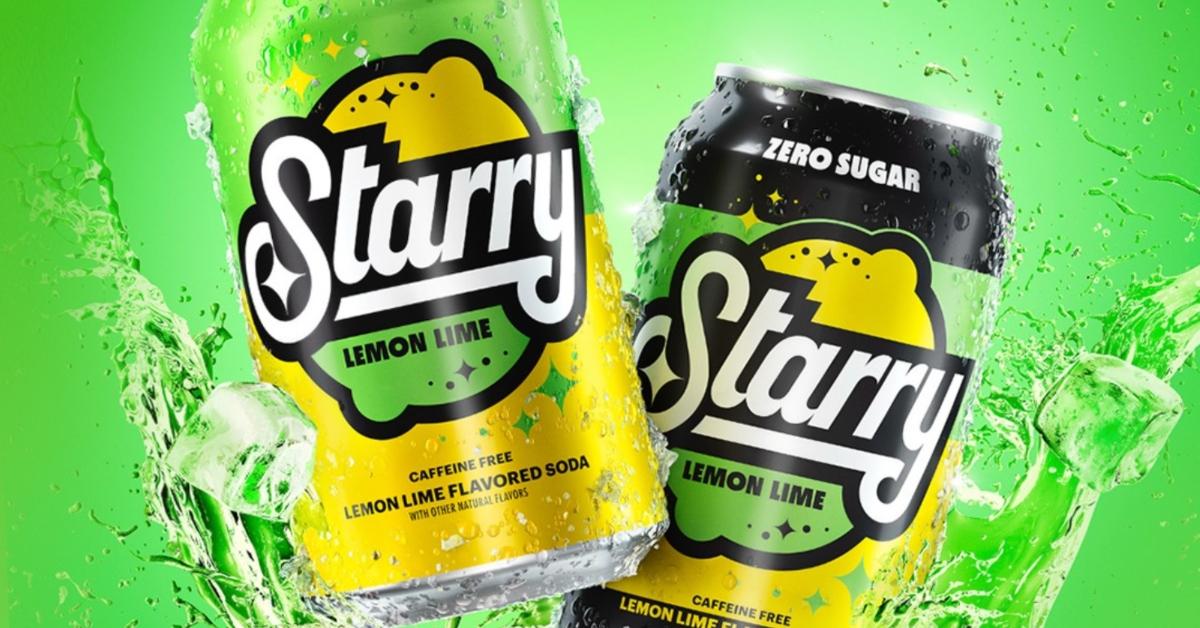 Why did Sierra Mist changes its name? Well, it actually didn't — there's just a new drink in town.
Instead of taking another stab at rebranding Sierra Mist, PepsiCo opted to kill its offspring after over two decades on the shelves. To replace the discontinued Sierra Mist (R.I.P.), PepsiCo rolled out its new celestial lemon-lime soda in January 2023: Starry.
Per CNN, the company's internal research showed that "demand for lemon-lime flavored soda has never been greater." The food, snack, and beverage corporation hopes to give "people a choice in an area that's been dominated by one brand for years."
Article continues below advertisement
With the introduction of Starry, PepsiCo is aiming to impress TikTok-obsessed, baguette bag–donning Gen-Zers. As it showcases a slogan that claims "Starry Hits Different," the internet slang inspiration is evident.
According to The Spokesman-Review, marketing materials claim that Starry is for "a consumer who is simultaneously optimistic about the future and brings a sense of irreverence to their everyday." Additionally, the soda's aesthetic is described as "bright, optimistic, and rooted in culture and fun."
Article continues below advertisement
GlobalData's managing director of retail, Neil Saunders, told CNN that industry giants "are aware" that Gen-Zers are currently drawn to smaller beverage brands, like Olipop or Poppi, that have their "finger more firmly on the pulse."
"The design of Starry is much more aligned with the Gen-Z aesthetic, which is bright, fun, whimsical, Instagram-able, than many of Pepsi's other offerings," he said. (The polarizing Mountain Dew is obviously a millennial beverage.)
As for how Starry tastes, a PepsiCo rep told Today that Starry has "higher citrus flavors that are true to fruit and more aromatic which delivers a more balanced, cleaner, crisp finish than Sierra Mist."
TikTok user @kylekruegerr — who boasts 3.3 million followers — said Starry is "like Seven Up and Mountain Dew had a baby."
Article continues below advertisement
Starry is caffeine-free and comes in regular and zero-sugar versions, both of which deliver "the crisp, refreshing bite consumers have been longing for in the lemon-lime flavored soda category," you know, according to PepsiCo.
So, will PepsiCo lure hip Gen-Zers via Starry's zingy (borderline cringey) tagline, eye-catching graphics, and sharp new flavor? With Emmy winner Keke Palmer on its side, Starry's future is looking bright.